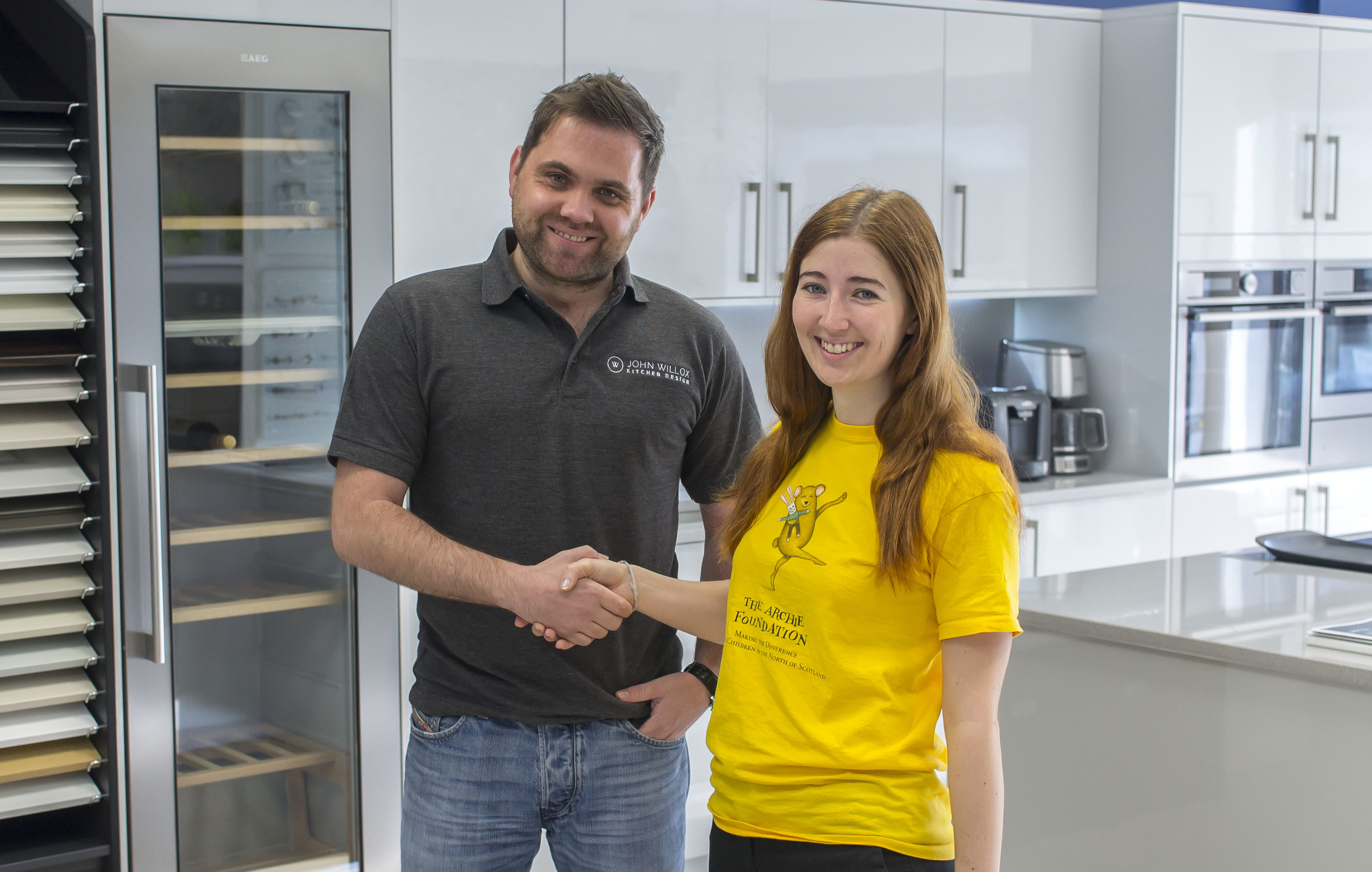 Cooking a tasty meal is all part of normal family life.
But the ageing kitchen space in the parent's accommodation has so far only been able to provide meals from a microwave.
Now, thanks to an enormous donation of kitchen appliances and utilities from Ellon-based John Willox Kitchen Design, families staying in the new and improved parent's area will be able to conjure up whatever home comforts they like.
Owner John Willox said: "Having followed the ARCHIE Foundation's care of children in need and investment in hospitals, we feel privileged to lend our support to this great cause.
"When speaking to the ARCHIE Foundation recently, we discovered that they are renovating the relatives area in the RACH, and to support the foundation we are donating a kitchen, complete with fantastic AEG appliances.
"We hope that families will enjoy using the kitchen, and we look forward to continuing our support of the ARCHIE Foundation in the coming months and years."
ARCHIE project director Dave Tipping added: "There are restrictions on the cooking facilities we can have in the centre of a busy children's hospital, but with the use of modern technology and a lot of help from NHS estates, parents will be able to produce their own tasty meals at any time.
"This will make a huge difference to families who are here for weeks and even months with very ill children and we are delighted to be able to give them these new facilities."