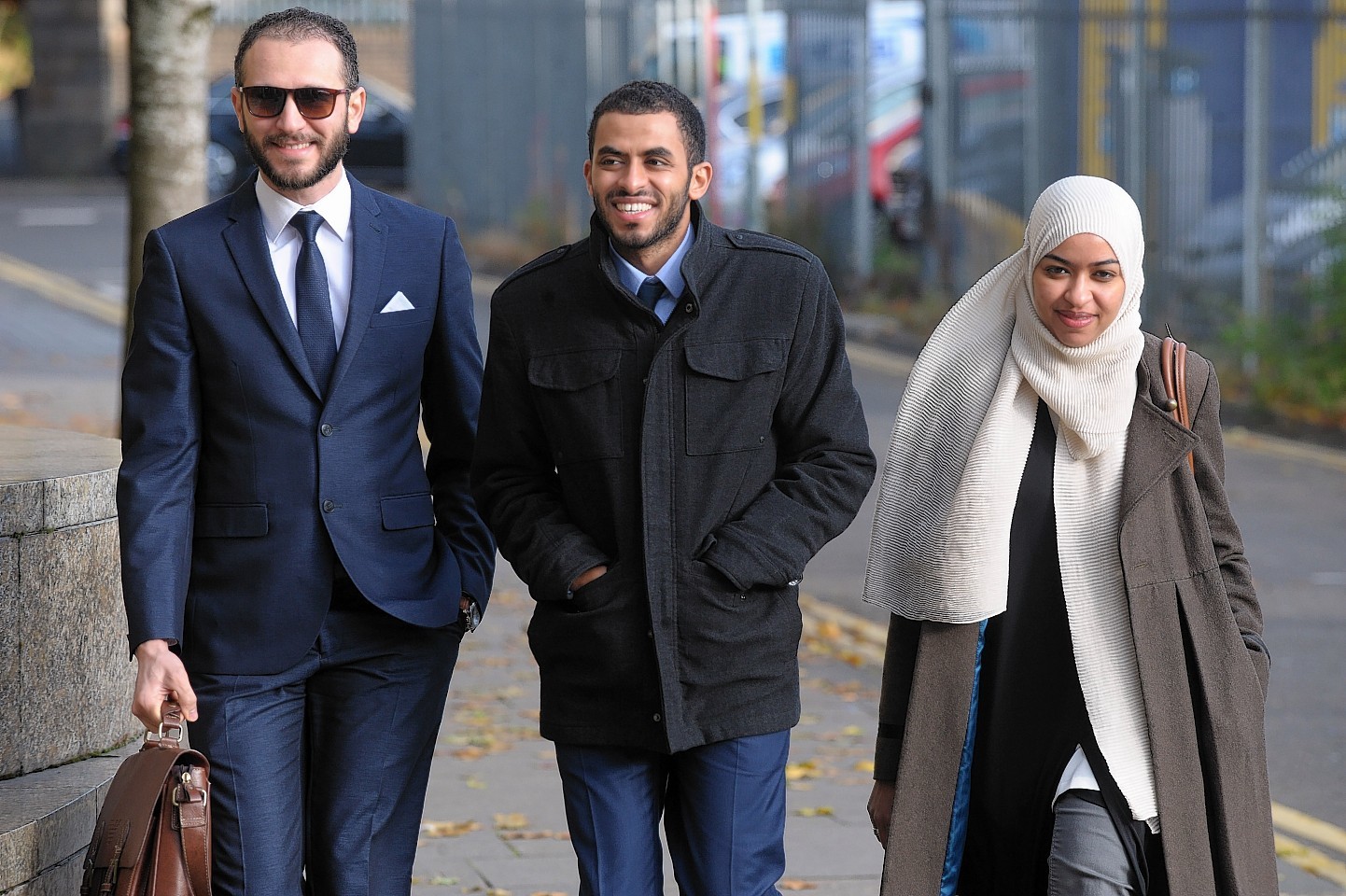 A former medical student who spent more than £80,000 of taxpayers' money clearing his name of terrorism charges has said that serious questions about his case "need to be answered".
Yousif Badri was accused of downloading extremist material "with the intention of committing acts of terrorism".
But a jury found the former University of Aberdeen student not guilty of two charges under the Terrorism Act on Friday.
Critics have since branded the high profile seven-week trial at the High Court in Glasgow a "waste of time, public money and resources".
And yesterday, the Scottish Legal Aid Board (SLAB) confirmed that the 29-year-old – who had been studying to be a doctor at the time of his arrest – had received £82,650.15 in legal aid to cover the cost of his defence.
Mr Badri said he was grateful for the financial help, but that the cost of the trial was of "great concern to him".
He also accused prosecutors of spending an "unacceptable" amount of money on a former FBI counter-terrorism intelligence analyst who appeared as an expert witness during the trial.
Dr Matthew Levitt of the Washington Institute – an American think tank on Middle East policy – produced a report for the Crown, but its inclusion in court proceedings is understood to have been ruled out during a pre-trial hearing.
Instead, during the trial, he spoke about the material that police uncovered in Mr Badri's possession.
The Crown Office could not confirm the total cost of the trial or the amount spent on employing his services.
Mr Badri said it was a "puzzling" choice of expert for the Crown given that there are counter-terrorism professionals in the UK.
He said: "I appreciate that £80,000 is a huge sum of money.
"However, what I find completely unacceptable and perplexing is that an equal amount, if not more, was spent by the prosecution on a single American terrorism expert.
"In these times of austerity, it seems puzzling to seek expert opinion from abroad, not only because it is extremely costly to the public purse but also because we have local experts in terrorism, for example at St Andrews University."
He added: "I am completely in favour of investigating potential terrorists threats as it is the duty of the police and other security agencies to protect the public from such threats.
"However, I am undoubtedly disappointed with certain aspects of this case and investigation.
"I believe that there are serious and important questions that need to be answered regarding the investigation and the management of this case, in particular the training that officers received in relation to this investigation."
Last night the Crown Office would not respond to Mr Badri's comments, but said it acknowledged the verdict of the jury.