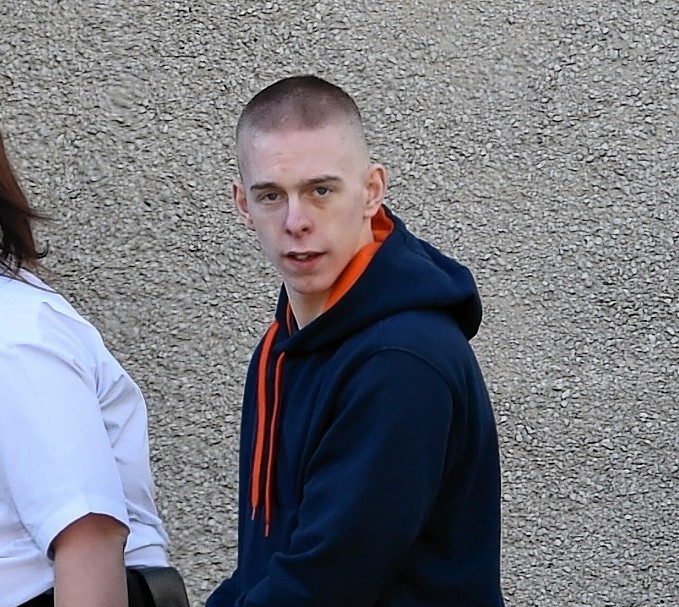 A "hardened" teenage car thief has been locked up after stealing more than £50,000 worth of motors in just two days.
Serial offender Michael Beaton had only been released from his last sentence for six weeks when he headed off into the night and raided two north-east homes.
After the break-ins, the Aberdeen gang member made off with a Porsche Cayenne, a Skoda Octavia and an Alfa Romeo Mito Sprint.
And the 19-year-old was only caught when one of his brave victims caught him in the act and pulled him from the driver's seat of the moving Porsche.
Aberdeen Sheriff Court heard Beaton, and at least one another, made the attempt on June 30 after stealing the keys from a house in Hopecroft Road, Bucksburn.
Last night Eve Kidd revealed how she and husband Steve were woken up by their dog after he heard the beeping noise of their Porsche being unlocked.
She said: "My husband just woke up and went and looked out the window and saw two people sitting in our cars in the driveway.
"They had been into the house and picked up the keys.
"By the time he got downstairs my car (the Alfa Romeo) was already speeding down the street. The other guy was trying to get out of the driveway with his Porsche, but fortunately there was another car across the road blocking an easy exit.
"Steve was able to pull open the door and grab a hold of him, but he made a run for it and Steve couldn't catch him. Because the car was now rolling backwards down the street, he had to run and stop it."
The day before the Bucksburn theft, Beaton broke into a house on Don Terrace, in the Woodside area of the city, and stole three laptops, two mobile phones, a music player, a box of soft drinks and keys to the blue Skoda Octavia.
He then made his getaway in the stolen car.
Miss MacDonald told the court the vehicle – worth around £10,000 – was later found damaged and abandoned, indicating it had been involved in a crash.
Beaton, a prisoner in Polmont, previously admitted committing a total of five offences between June 29 and July 1 this year – just weeks after he had been released from detention for stealing a number of cars in Montrose and fleeing the police.
Representing the serial offender, solicitor Tony Burgess said his client was a troubled young man who had a history of offending which included car crime and endangering lives by fire raising.
Sheriff Graham Buchanan warned Beaton that if he did not change his ways he would end up spending the rest of his life serving prison sentences.
He said: "At the tender age of 19 Mr Beaton is now a hardened criminal with all the attributes and outlooks of a hardened criminal.
"I accept that is not a very pleasant thing to say but your repeated offending and your attitude you display indicates that you have not really learned any lessons from your previous sentences.
"If you continue to maintain that attitude in the fullness of time, you are only going to be serving more and longer periods of detention. You might want to think about that if you want to avoid a lifetime of imprisonment."
He sentenced him to a total of 22 months in detention and disqualified him from driving for five years.