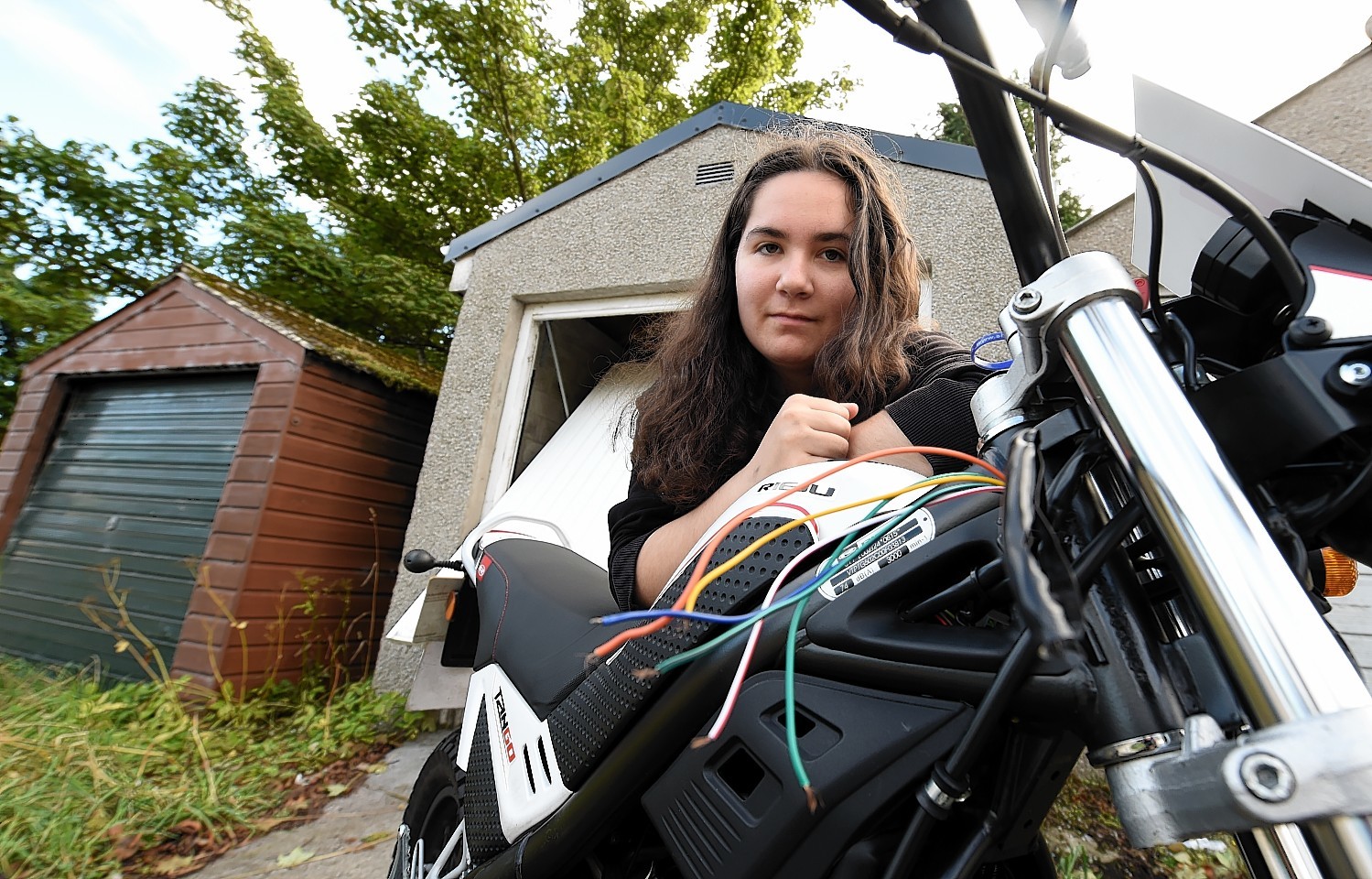 Police in Aberdeen have launched a fresh campaign to crackdown on motorbike thefts.
A total of 15 people have been charged with bike theft as part of Operation Drina since it launched last month.
Officers have carried out patrols in areas where a large number of vehicles have been stolen, and have visited shops in Garthdee to offer advice to the public.
Between the months of June and August, 118 vehicles were reported missing in the city.
And now police have stepped up their efforts to stamp out bike crime by teaming up with suppliers Ecosse and Shirlaws – and champion racer John McGuiness.
Mr McGuinness – who was in Aberdeen earlier this week for a charity event – said he knew from experience how frustrating it can be to have a bike stolen and urged people to take precautions.
He said: "People get great joy out of riding their bikes and for many it is their passion so be passionate about looking after them too and make it as hard as possible for thieves.
"I know from experience what it is like to have a bike stolen and it is not nice.
"You choose your bike, you have it the way you want it and it can be extremely hard to replace so make sure you take all the necessary measures to help prevent you becoming a victim of crime."
Martin Marshall, owner of Ecosse, said his team would be offering customers security advice and free disc locks as part of the initiative.
He added: "For many people their motorcycles are their pride and joy and we want to do what we can to ensure people know how to protect their vehicles against theft."
The motorcycle suppliers will also be distributing leaflets to their customers offering advice on how to avoid becoming a victim of theft.
And the campaign will have the backing of Bucksburn teenager Jackalynn Walker, who discovered someone had broken into her garage and stolen her Reiju Tango motorbike in August.
The 16-year-old's bike behind a nearby set of bins, severely damaged.