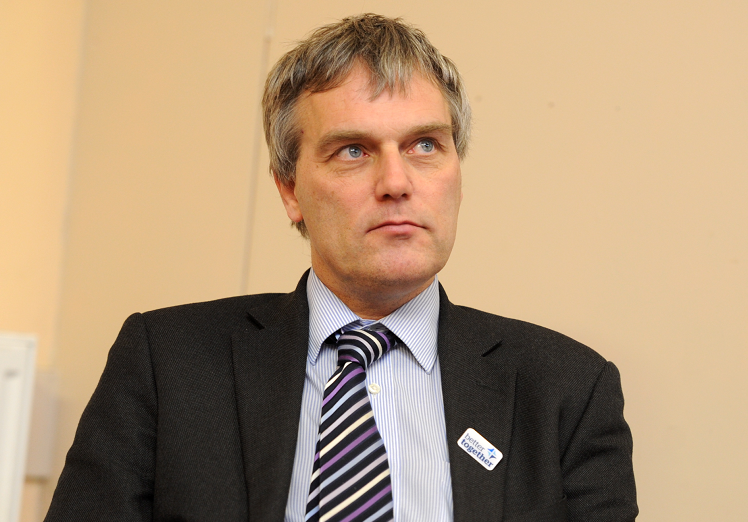 Scotland's finance secretary will give councils the power to set their own business rates.
John Swinney claims the move – which will happen in just two weeks – will "help deliver business growth" across Scotland.
But Aberdeen City Council's finance convener, Willie Young, has dismissed the move as a "con-trick" which will "do nothing" to boost the city's economy.
Mr Swinney said: "We will use powers… to allow every council in every part of Scotland to reduce business rates in their area … in two week's time.
"On 31 October, we will hand power over to Scotland's councils to help deliver business growth in their area."
However, Mr Young accused the finance secretary of "dancing around the edges" without actually offering anybody incentives.
He said: "Mr Swinney announcement is nothing more than a con trick which will do nothing to enhance business growth in Aberdeen, simply because any loss of income from reducing business rates will be incurred by the local authority and must be funded by the authorities wider budget.
"The incentive to grow the local economy must come from council's being able to keep all of the business rates produced in the city rather than seeing that money disappear to Edinburgh.
"In the rest of the UK there are real incentives for local authorities to help cities become vibrant with business rates staying in there locality.
"However the announcement from John Swinney once again show that the SNP dance around the edges without actually offering anybody any incentives whatsoever."
Mr Swinney, who was speaking at the SNP's 81st annual conference in Aberdeen, also set out his strategy to try and ensure the party win a "historic third term" at next year's Holyrood elections, which will take place in exactly 200 days.
He told delegates: "We have fought many elections together and over the years – in good elections as well as not so good ones – we have learned the lessons we had to learn to develop the winning habit.
"But you know – and I know – that the winning habit is built on hard work. It is built on streets being pounded and doors being knocked."