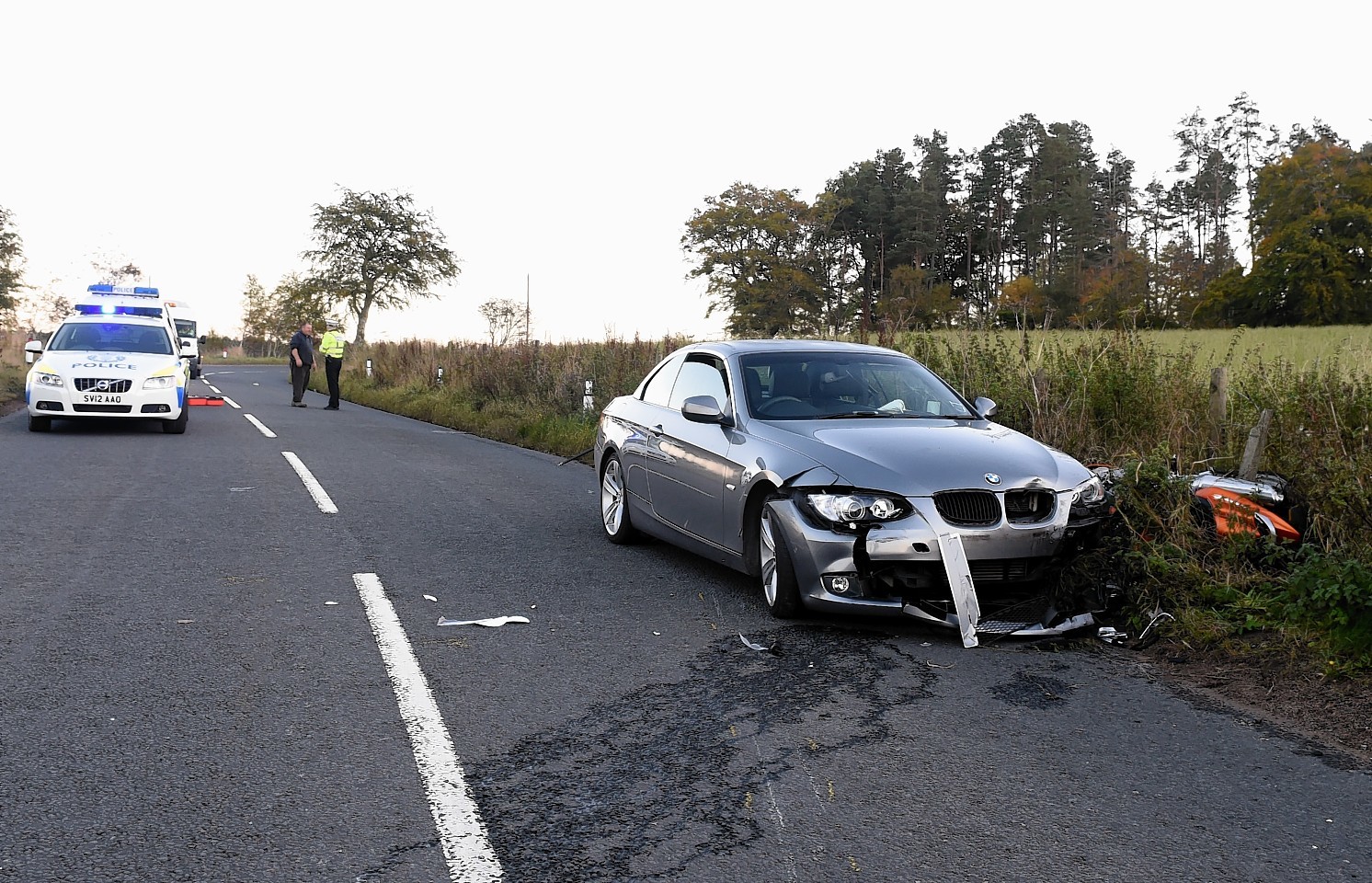 A biker was killed in a head-on collision with a car in Aberdeenshire yesterday.
The 26-year-old man was travelling along the B977 Echt to The Birks road when his orange Honda Hornet collided with a silver BMW 320d.
Paramedics were called to the accident just outside Echt at about 3pm, but the man died at the scene.
It is understood he was originally from the Kintore and Inverurie areas, but had been living in Aberdeen.
The three women from the car, including a 16-year-old, were shaken but uninjured.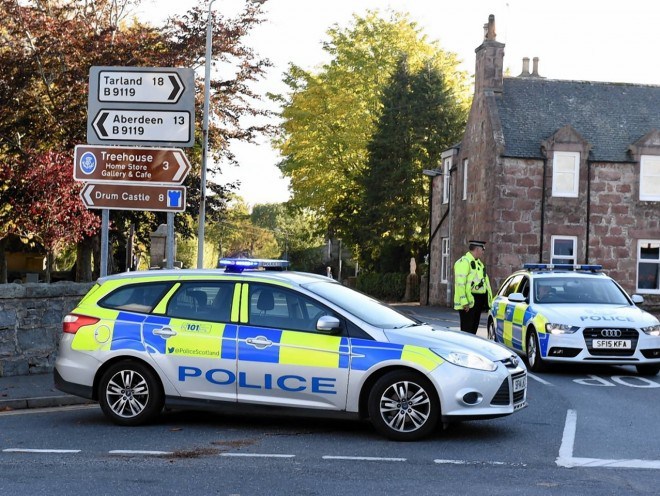 Police closed the road for four-and-a-half hours to allow collision investigators to piece together exactly what happened, with the flashing blue lights of the emergency vehicles lighting up the countryside as they worked.
Speaking at the scene, Inspector Ewan Innes, of the roads unit, said: "At about 2.45pm this afternoon there was a two-vehicle road traffic collision involving a motorbike and a car. It was a Honda motorcycle and a BMW car.
"As a result of that collision the driver of the motorcycle is deceased. He died at the scene of the collision. The occupants of the car are not injured.
"Three people were in the car, three females, and they were fine. It was two adult females and a 16-year-old in the back of the vehicle."
He added the biker's family had been notified of the tragedy.
The man's bike lay upturned on the road's embankment right beside the BMW, the front of which was left in pieces.
Last night local councillors expressed their sympathies for the motorcyclist, and said the roads of Aberdeenshire made them more "vulnerable" to harm.
Councillor Amanda Allan said: "It is very tragic when things like this happen. My thoughts are with his family, that will be a big shock for them I am sure.
"Motorcyclists are more vulnerable. If something does happen they have got a lot less protection than someone in a car or another vehicle. And other drivers don't see them so well either."
Traffic backed up to the Echt crossroads as the emergency services carried out their duties, with commuters heading home from Aberdeen and Westhill being diverted towards Garlogie and Torphins along the B9119 Westhill to Tarland road.
Agricultural vehicles were among those made to take a detour around the road.
Both vehicles involved in the crash were recovered last night and Aberdeenshire Council workers were called to help clear up the fuel spillage.
Meanwhile, a cyclist was taken to hospital last night after a crash near an Aberdeen city centre.
The accident happened on the roundabout between Forest Road and Queen's Road, near Albyn School at around 6.30pm.
Police and ambulance crews attended and checked over the young man, but he did not to be taken to hospital.