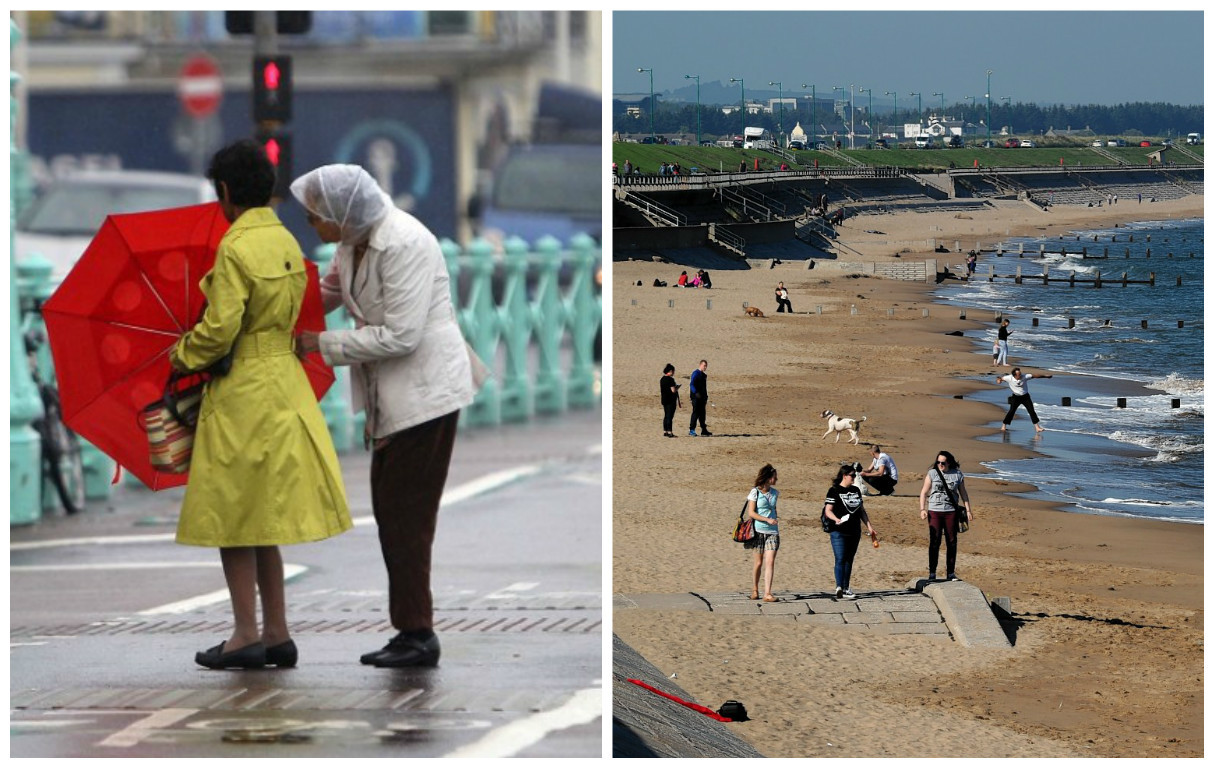 The first serious storm of Autumn is to batter the far north this week – but the north-east will bask in a late Indian summer.
The Met Office today issued a yellow weather warning of potentially severe gale force winds, which are expected to hit the Western Isles, Orkney, Shetland and the north coast of Sutherland and Caithness.
Forecasters said the expected winds are "not unusual" for this time of year – but warned of potential travel disruption following weeks of settled weather.
Spokeswoman Laura Young said: "It is down to the first deep depression of autumn which is passing just to the north of the UK, with the high winds to the south of it.
"We've had about three weeks of very settled weather so everything's coming together.
"It's going to mostly affect Orkney and the northern parts of the mainland where we could see gusts of about 70mph but it should be around 55 and 65mph across the warning area.
"It shouldn't cause too many problems but there could be some disruption with ferries and maybe some helicopter flights."
The warning is in place from 1am until 6pm tomorrow, with the worst of the storm expected during the morning.
However, the south-westerly winds are also expected to drive temperatures up over the next few days – with Aberdeen forecast to top 20C today.
Inverness is forecast to reach 18C – well above the seasonal average of 10C.
The Met Office say the high temperatures will be due to meteorological phenomenon the Foehn Effect.
This involves winds crossing mountains and then drying and warming up as they descend the other side.
Ms Young said: "Aberdeenshire is perfect for this in the lee of the Cairngorms. In the summer it can cause temperatures in the 30s but it should be around 20C on Wednesday which is pretty good for this time of year."
However, temperatures are expected to drop back towards a more normal seasonal average towards the end of the week, with the potential for a slight dusting of snow on higher ground on Saturday night.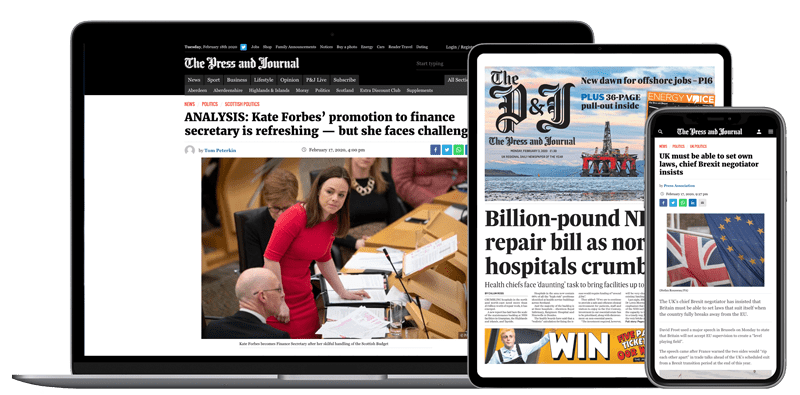 Help support quality local journalism … become a digital subscriber to The Press and Journal
For as little as £5.99 a month you can access all of our content, including Premium articles.
Subscribe