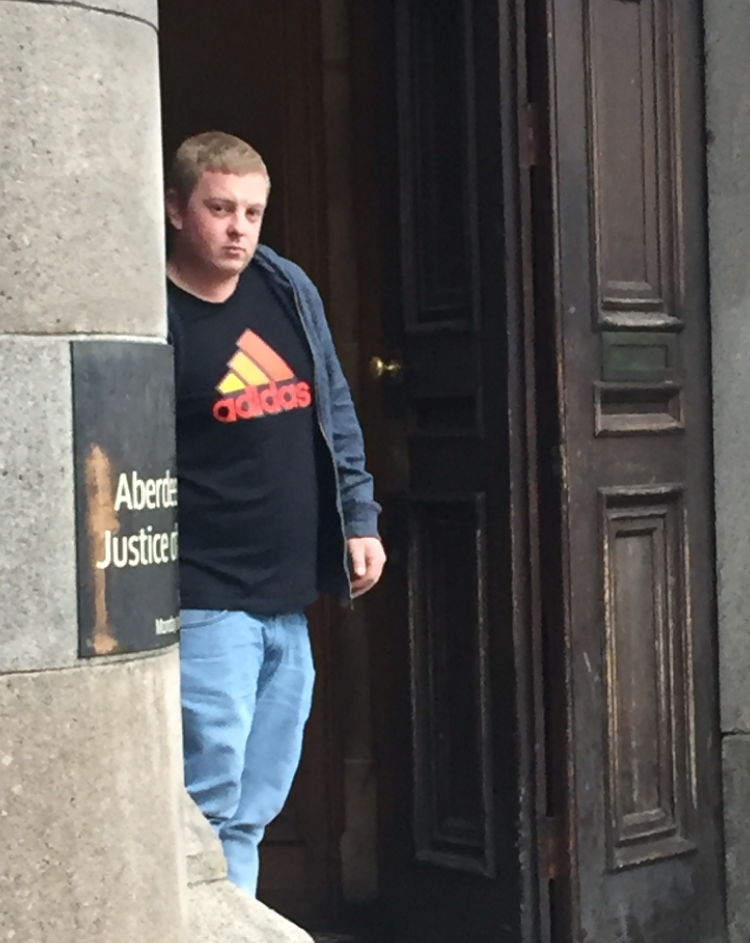 A north-east joiner has admitted making prank calls to the fire brigade – when he was hallucinating that his house was burning down.
Daniel Norrie called the emergency services claiming to be trapped inside his bedroom at his home in Dyce while flames engulfed his building.
But when the fire service arrived they discovered no signs of any blaze.
When firefighters approached the 22-year-old to ask what was happening, he told them the flames had started outside his house but were no longer burning.
He then proceeded to ask them for a lift.
Yesterday Norrie appeared at Aberdeen Sheriff Court and admitted knowingly placing a false alarm with the fire service.
Fiscal depute Sandy Hutchison said: "Just before 9pm on August 21, a 999 call was put through to a person working within the fire and rescue control room.
"It was the accused's voice who gave a precise location of an address and said they were needed as soon as possible.
"The indication he gave was that he was trapped in a building that was on fire.
"When he was asked if he could get out he said 'no, not really'.
"The call was terminated at that stage."
The court heard three fire engines were alerted to the potential blaze at Norrie's house at 21 Berrywell Place, Dyce.
The police and ambulance service were also informed.
But the fire department were warned by the other emergency services that they had a suspicion it may be a false alarm.
Mr Hutchison added: "In any event a fire appliance went out and found out quickly that there was no fire.
"His position was initially that there was a fire outside his property.
"He then asked firefighters for a lift."
"He indicated that he may have been suffering from hallucinations."
Representing the first offender solicitor Peter Keene said his client had been bedridden with a high fever for several days before the incident.
He said: "You may have a picture of three fire engines rushing down the street.
"I'm told it was actually a van with two personnel. Mr Norrie had contracted an illness that caused a high fever.
"He was stuck in bed for several days during which time his fever got higher until he started hallucinating."
Sheriff William Taylor said he accepted the medical evidence and ordered him to carry out 40 hours of unpaid work within six months.