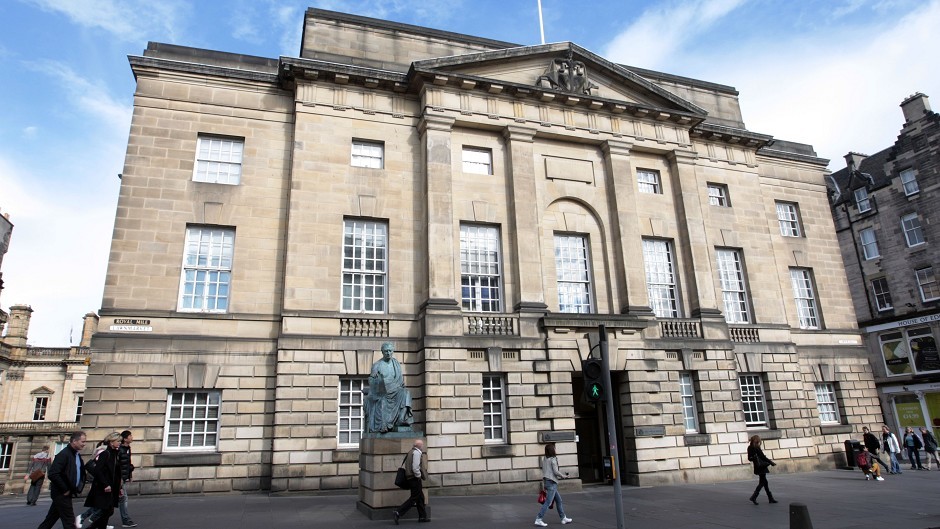 A teenage rapist who preyed on an underage schoolgirl in Aberdeen after she had been drinking has been warned he faces a lengthy jail sentence.
Jamie King offered to walk a 14-year-old girl home before subjecting her to a sex ordeal in the city.
King, who was aged 17 at the time, grabbed hold of the girl who had drunk half a bottle of vodka and took her bag and mobile phone.
He seized her hand and forced her to perform a sex act before pushing her onto her knees and raping her.
He had denied assaulting and raping the teenager on October 5 in 2013 at Queen Street and the rear of shop premises at Great Northern Road, Aberdeen, while she was intoxicated with alcohol.
But after he was found guilty of the offence by a jury at the High Court in Edinburgh a judge told him he had been convicted of "an extremely serious sexual offence".
Paul Arthurson QC said that given the nature of the offending King, now 20, should prepare himself for "a very substantial custodial sentence" on his return to court.
King was also convicted of stealing the mobile phone, bag and its contents during the incident.
He was acquitted of assaulting and raping a second 14-year-old girl, who was also intoxicated with alcohol, on January 4 in 2013 in Aberdeen, on a not proven verdict.
The victim in the October attack said she had met up with a friend and they had bought vodka before going to a park to drink it.
She said it was not the first time that she had done this and they would ask a passerby to make the purchase.
She said she and her friend drank half the bottle each but they had an argument and the other girl left heading towards her home.
The teenager said she was on Great Northern Road when she came across a male who was "ginger". She said: "He was just standing there on his own."
She said she had asked him for a cigarette and made out she was 16 in the hope that he would give her one, but he said he did not have any.
She told the court: "I think I was very drunk because I would not normally walk up to some guy standing near a bar and ask him for a cigarette."
The victim said she thought it was obvious she was drunk and added: "I wasn't walking straight and I was like lisping, not talking the right way."
King, of Nigg Kirk Road, in Aberdeen, was placed on the sex offenders' register. Sentence was deferred on him for the preparation of a background report and risk assessment.