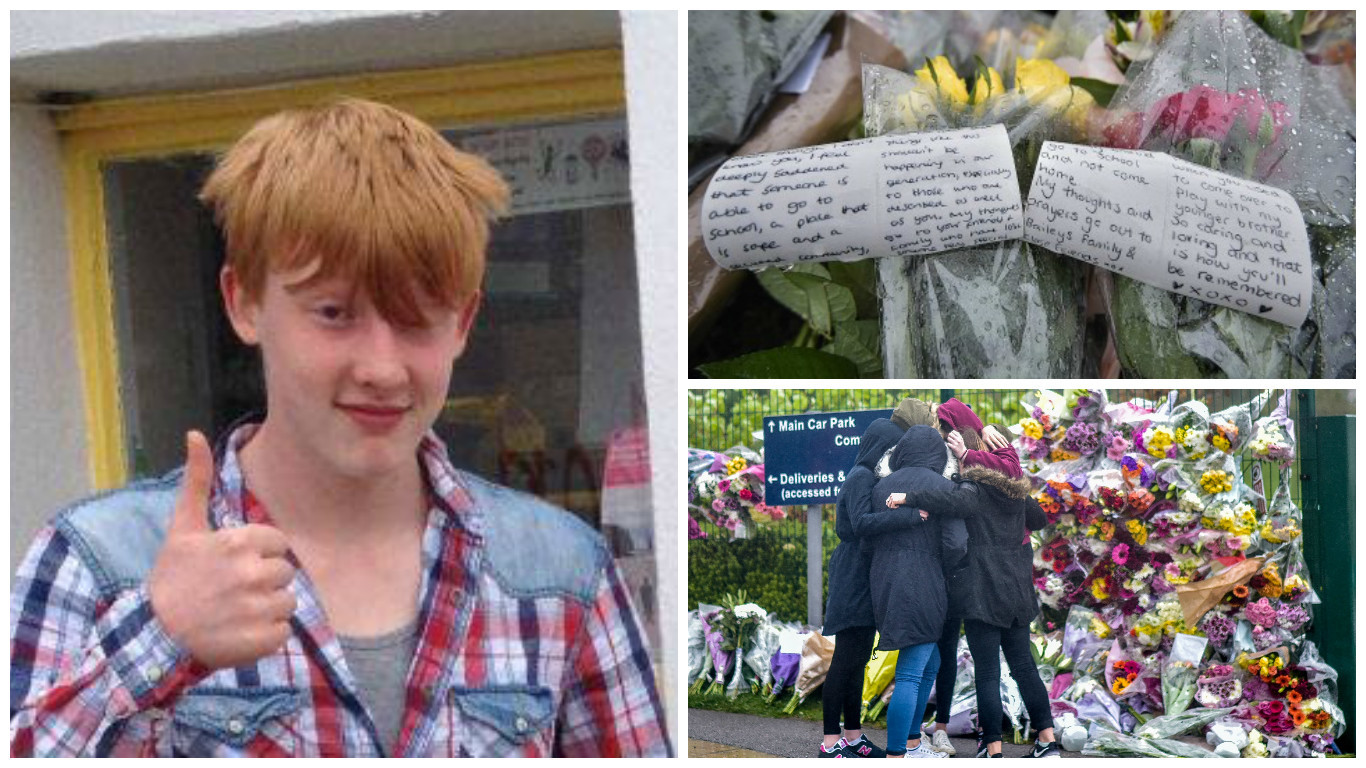 A memorial garden for Bailey Gwynne is to be created inside the grounds of Cults Academy.
Since Wednesday evening hundreds of floral tributes have been laid outside the school gates.
But now the council and school have taken the decision to move the memorial to the school's private courtyard.
This will give pupils the chance to view the messages and pay their own tributes on Monday.
There will also be special assemblies held for the pupils and staff to try to help them come to terms with Wednesday's tragic events.
On Thursday, scores of youngsters braved torrential rain to pay their own tributes to Bailey.
They laid flowers and left messages outside Cults Academy, and hugs of comfort were exchanged as they tried to come to terms with the teenager's death.
A crowd gathered outside the school gates from early morning to pay their respects to their friend and classmate.
By late afternoon, as the sun began to break through the clouds, there were pupils lining the length of the pavement outside the academy entrance, meaning traffic had to slow to a crawl to get past the school.