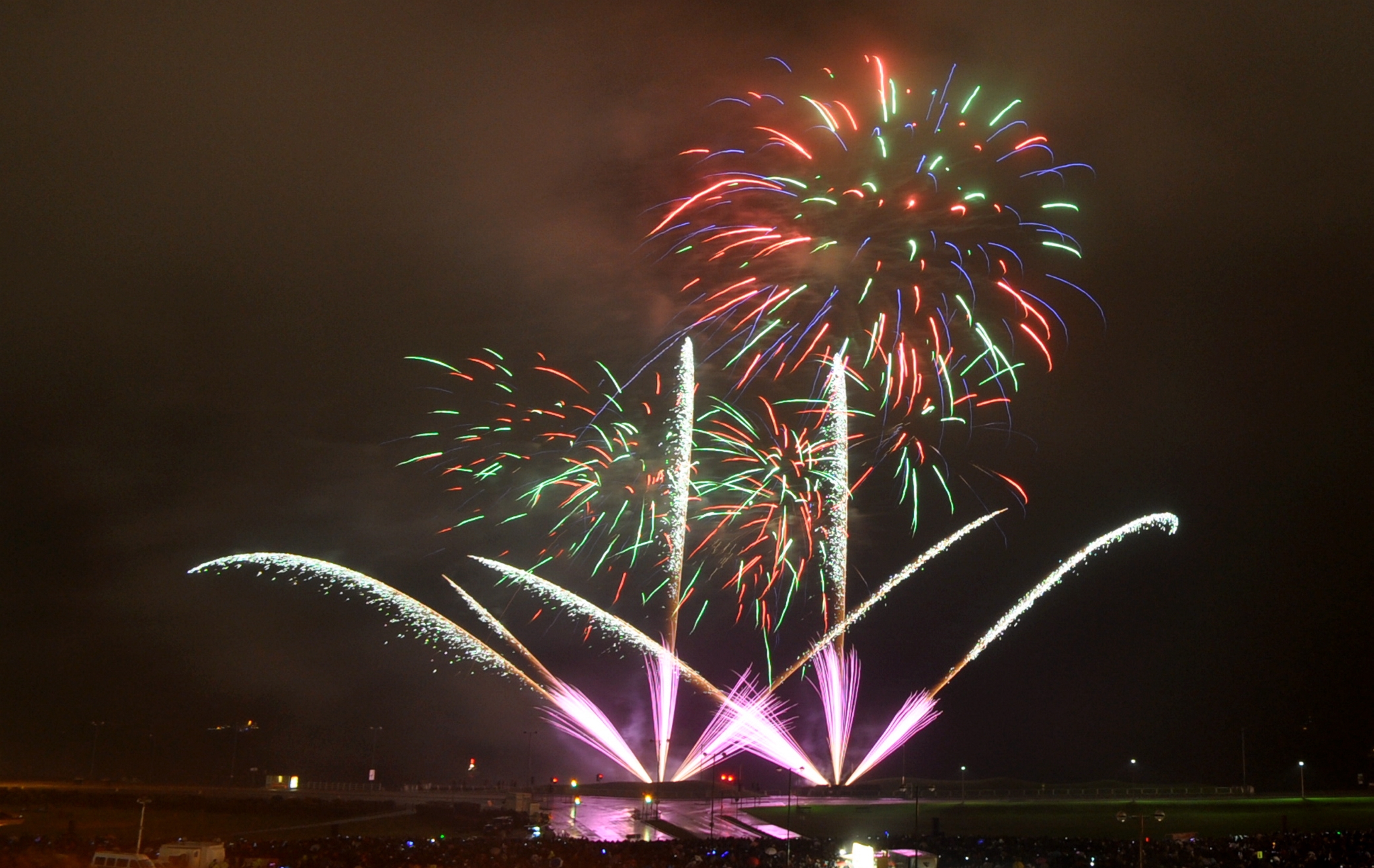 Heavy rain and high winds will sweep across the country this weekend, but forecasters say they do not expect the weather to fizzle out firework displays.
Today will see a soggy start for most but the rain is expected to clear by the evening, while tomorrow will again be damp, particularly across Scotland.
There will be a risk of thunder in places but the Met Office is yet to confirm whether the storms will be potent enough to be the first to bear a human name.
The Met Office say most of the rain in the north-east should clear in time for fireworks shows across the region, however it will be a cold one with temperatures set to drop to as low as 1C in places.
A Met Office spokesman said: "The last of any rain will clear east to leave a dry night with clear periods. (It is) a colder night than last night with a touch of frost in rural spots sheltered from the strengthening southwesterly wind.
"Sunday (will be a) dry, bright morning but turning cloudy. Rain will spread northwards from late morning, heaviest over southern Aberdeenshire. Strong southerly winds reaching gale force, turning westerly later. Maximum Temperature 14°C.
John Griffiths, a forecaster for MeteoGroup, said: "There is a big band of rain that's pushing across the country north and east today. It will be quite heavy rain in place and there is a risk of thunder and fairly strong winds.
"There could be gusts of up to 55mph or 60mph in really exposed areas. Snowdon, parts of Cornwall and the west coast could see the highest gusts. It could gust up to 40mph in London which is quite strong for that area.
"The rain is going to clear away in the afternoon and once it does it will be a fairly dry night."
Tomorrow, winds could reach up 70mph in coastal areas of Scotland, he added.
"There is another big band of rain that will mainly affect northern England and Scotland. Again it will be quite heavy and there is a risk of thunder.
"In the South East there maybe the odd spot or two of rain in the afternoon."
The Met Office said the temperatures on Saturday would peak around 17C during the day and fall to around 7C at night.
In September, the Met Office and Met Eireann announced a pilot project to name storms that may be blowing this way this autumn and winter and were inundated with public responses.
The winning names included Abigail, Barney, Clodagh, Desmond, Eva and Frank.
A storm will be named when it is deemed to have the potential to cause a substantial impact in the UK and/or Ireland.
ends