An Aberdeen councillor has urged the local authority to use drones to scare problem gulls from the city.
For the past few months, Conservative councillor Ross Thomson has been surveying local people to find out what measures they would back to reduce the number of nuisance birds in the Granite City.
In his survey of around 400 residents, he discovered that 50% want to take further action to reduce the number of gulls, while 55% approve of fitting deterrants – like spikes and netting to chimney stacks and roofs – to prevent the birds from landing.
Around 65% of those surveyed were in favour of using predatory birds to discourage gulls from the city, in a scheme similar to the one used by Aberdeen FC at Pittodrie.
Mr Thomson said that although employing trained creatures to scare away the gulls sounds far from bird-brained, he has also been looking into using modern drone technology.
He said: "The reason behind the survey was due to complaints I've received from residents about seagulls.
"Looking at any kind of new technology which can be more efficient, reduce costs, or even do the job better, is something which has to be seriously considered.
"I know that other local authorities such as Carlisle have piloted that, and I think our officers should be paying very close attention to how successful they have been."
Neil Cooney, the convener of the city council's communities housing and infrastructure committee, said: "We await to receive the results of Councillor Thomson's survey and will respond to him in due course."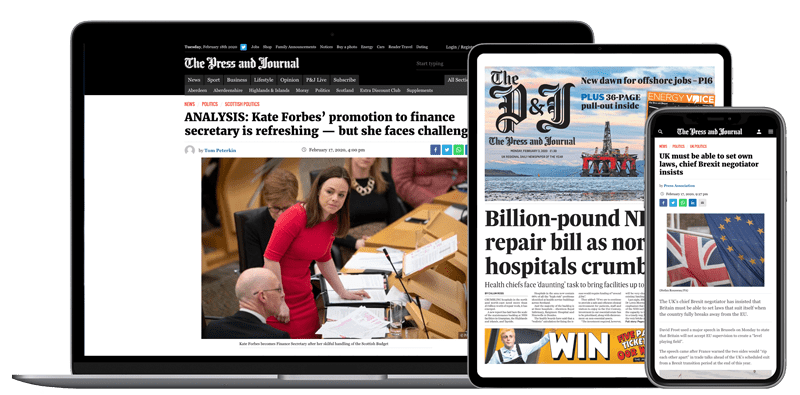 Help support quality local journalism … become a digital subscriber to The Press and Journal
For as little as £5.99 a month you can access all of our content, including Premium articles.
Subscribe