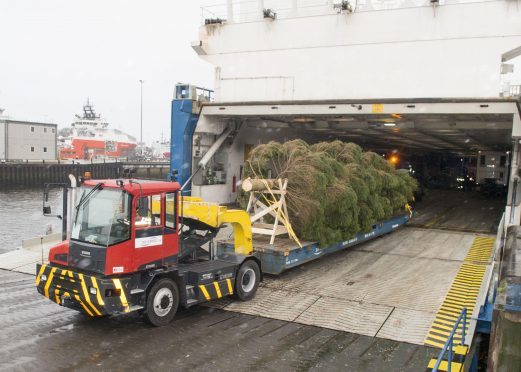 Aberdeen's Christmas Tree has arrived in the Granite City after completing its 312-mile journey from Norways.
The 35-ft Norwegian Spruce was gifted from the city's twin town of Stavanger in Norway and will now be inspected by Forestry Commission specialists, and Aberdeen City Council's arboricultural team before it is erected in the Castlegate on Monday, November 23.
Aberdeen Lord Provost George Adam said: "I'm thrilled the city's Christmas Tree has arrived safety and I'm looking forward to seeing how splendid it will look once decorated and erected in the Castlegate."
The Christmas tree switch-on ceremony will be held on Thursday, November 26, starting at 7pm.