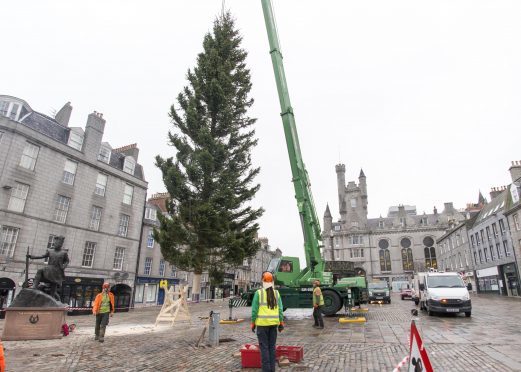 Carol singing, twinkling lights and marzipan pigs – Christmas is definitely coming to Aberdeen.
The annual switch-on ceremony for the city's Christmas tree will take place at the Castlegate on Thursday.
The 35-ft Norway Spruce arrived in the city's harbour last weekend and was being put in place by city council workers yesterday.
Today, it will be decorated and on Thursday afternoon, a stage, decorated in garlands and lights, will be put in place.
The switch on ceremony begins at 7pm and will be carried out by Lord Provost George Adam and the Deputy Mayor of Stavanger, as this year marks the 25th anniversary of the twinning between the two cities.
The Lord Provost said he was looking forward to seeing the reaction on children's faces when the lights were switched on.
He added: "Hundreds of people including many families come to the ceremony every year and we're sure they will have a great time again this year."
There will also be a short carol service before the lights are turned on, led by Aberdeen Churches Together and the Salvation Army band.
Ann-Kristin Sørvåg, a soprano and vocal artist from Stavanger, will perform two songs, accompanied by local pianist Morag Simpson
After the lights have been switched on, marzipan pigs – a traditional Norwegian sweet for children at Christmas time – will be handed out to youngsters in the crowd.
Christmas lights on trees in front of Marischal College will also be lit as will the city's Leopard which will take pride of place on the corner of the Gallowgate and Littlejohn Street.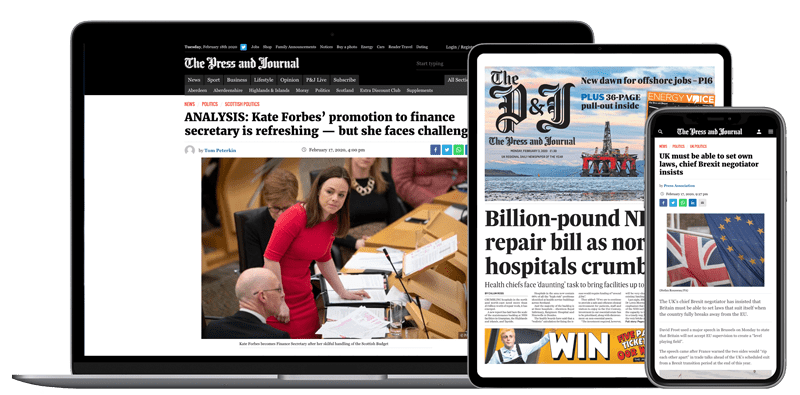 Help support quality local journalism … become a digital subscriber to The Press and Journal
For as little as £5.99 a month you can access all of our content, including Premium articles.
Subscribe