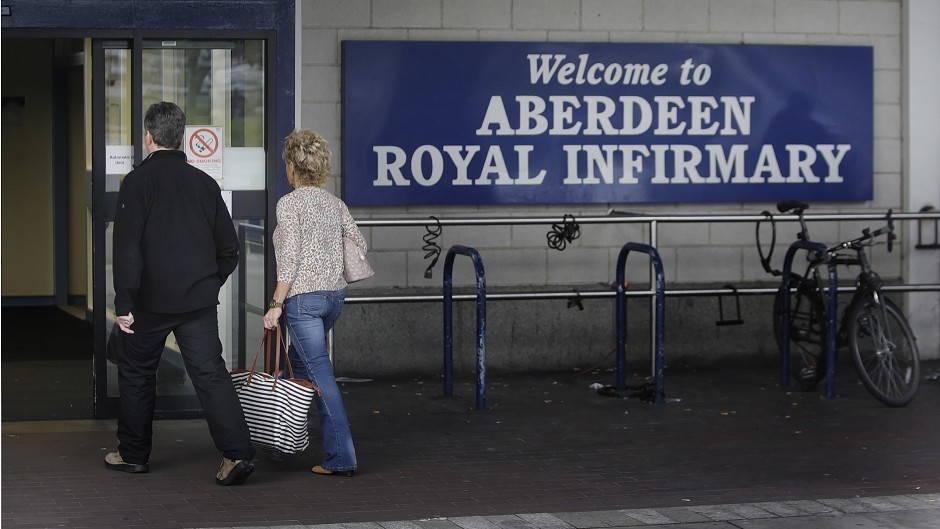 NHS Grampian confessed to an incident today after they revealed the loss of nearly 10,000 paper medical records.
The health board has begun contacting a number of patients whose paper medical records were damaged during flooding in a "secure" basement at Aberdeen Royal Infirmary.
The Scottish Fire & Rescue Service were called to ARI during three hours of flooding on July 7.
Despite the efforts of the fire service and the use of a specialist pump to divert water, the basement area containing a records library was flooded.
An NHS Statement said that: "Between 2% and 3% of the records held in the area could not be restored following the incident."
"A dedicated team has been systematically working to restore recoverable records and identify the patients whose records were damaged."
However the health-board revealed that a total of 8,100 records could not be restored.
In Grampian, 70-80% of a patient's records are now held electronically and are completely unaffected and accessible to clinicians as normal.
The NHS statement added: "Following an investigation, it has been established the damage was caused by a combination of the July flood and earlier building maintenance work carried out by an independent contractor."
NHS Grampian Chief Executive Malcolm Wright said: "I understand this will cause some concern to those people affected and we apologise unreservedly".
"I would seek to reassure these patients however that this issue affects only the handwritten part of their notes relating to hospital stays – it will have no adverse impact on the care we are able to provide now or in the future.
"In the main, a person's hospital medical record is now held electronically – including all GP related letters, hospital diagnostic test results and correspondence. All of these records are unaffected.
"The majority of the records concerned are hand written, administrative notes relating to a patients stay in hospital – a typical example would be whether a patient had a comfortable night. Usually these records are destroyed six years after the last contact, which is in line with record management retention schedules and policies.
"Measures are being taken to ensure patients whose records have been destroyed are flagged on electronic systems to ensure clinicians providing treatment are aware of the position but, again, we need to be absolutely clear this is as a precaution and will not affect their future care."
Mr Wright continued: "We take the management of records extremely seriously and have now installed flood sensors and  water barriers and have also identified a temporary flood water repository."
Mr Wright has written personally to each patient involved to explain the circumstances and to provide assurances that they do not need to take any action themselves.
A helpline is available for anyone who, after receiving the letter, has any further questions or concerns on 01224 558747. The helpline is open between 8:30 am and 5 pm, Monday to Friday.