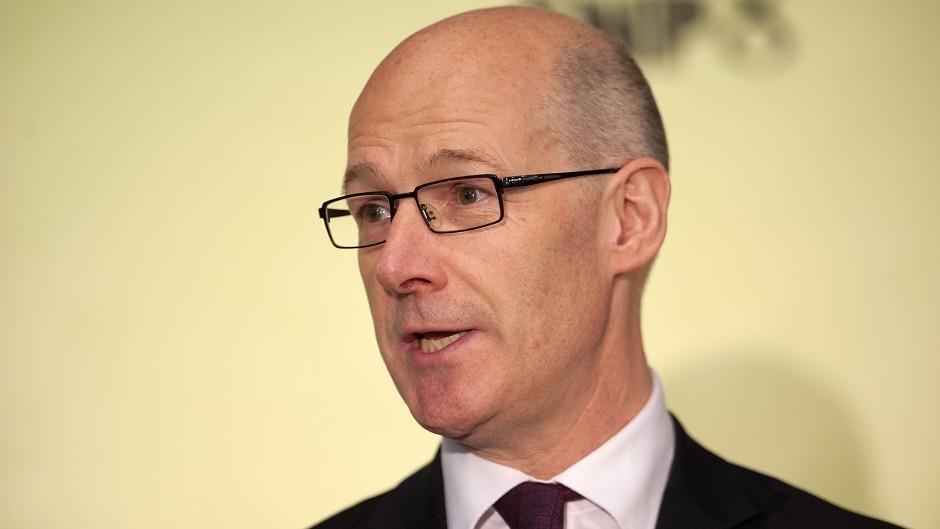 John Swinney is facing a race against time to solve the funding issues surrounding the Aberdeen bypass – or see the controversial project hit by further delays.
The route – which will cost about £745m – has been at the centre of concerns over how it will be paid for, which the finance secretary confirmed yesterday he is no closer to solving.
Mr Swinney had tried to keep the project, due for completion at the end of 2017, off the government's books by classifying it as a private sector development.
But changes to EU rules have made that impossible, meaning he now faces having to plug the gap from Holyrood's own coffers.
Mr Swinney has insisted the project will be delivered "on time and on budget", but Scottish Labour warned of problems and delays with the "flagship" development.
Last night, Jackie Baillie said: "The SNP's flagship infrastructure scheme has seen the building of schools and hospitals delayed, and now we see that the SNP Government still have no clear funding mechanism for funding the Aberdeen Western Periphery Route (AWPR).
"That casts doubt on the future timetable for the project. How much longer do people in the north-east have to wait?"
Scottish Conservative North East MSP Alex Johnstone added: "John Swinney was very defiant that the project will be delivered on time.
"Thanks to the UK Government, some extra money was provided to ensure it remains on track.
"Now the SNP will have to be true to that word, as this is a flagship project that the north-east desperately needs."
Mr Swinney made the announcement that the ONS's decision to reclassify the AWPR as a public project had not been reversed in a financial statement to the Scottish Parliament yesterday.
It is one of a dozen non-profit distributing (NPD) projects, including colleges and hospitals, which may now have to be financed through the Scottish Government's already tight capital budget.
Mr Swinney added: "It has become clear that a rapid reversal of the Office for National Statistics' public classification of the Aberdeen Western Peripheral Route project under revised Eurostat rules will not be possible.
"I have asked the Scottish Futures Trust to continue to review options for the potential amendment of the AWPR project and potentially other NPD projects.
in the light "The Scottish Government also continues to discuss the budgeting implications with HM Treasury, including those for our capital spending plans, and I intend to reflect the outcomes of these discussions in the Budget in December.
"This will have no impact on the delivery of the project itself.
"It is on time and on budget."