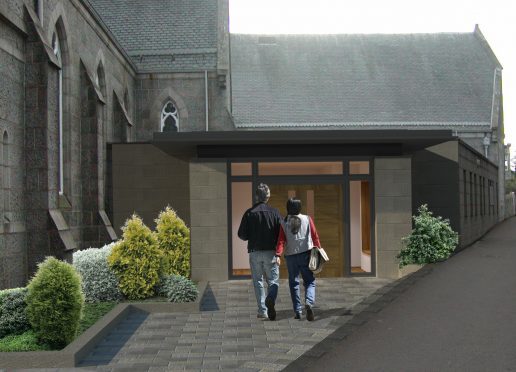 Efforts to transform a landmark church in Aberdeen have been given a boost of more than £100,000.
Mannofield Church, which opened in 1882, has received grants from the Heritage Lottery Fund and Historic Environment Scotland to help with its £1.4million refurbishment.
The £201,400 will be used to make improvements to the building by repairing the steeple and stained glass windows.
Alongside this, pews will be removed to create room for concerts and exhibitions.
The Building for the Future project got under way in October and the church is expected to open its doors for worship in May.
Reverend Keith Blackwood welcomed news of the grants.
He said: "We're delighted that the Heritage Lottery Fund and Historic Environment Scotland have given us this support.
"The Church has been part of the landscape of this part of Aberdeen before housing, commerce and the community of Mannofield in general became established and it's great to know that we are a step closer to preserving the wonderful building for another century.
"The congregation look forward to sharing the building with the community and using the space to allow people to interact with the heritage of the building and benefit from the worship and activities that are offered within its walls."
Cllr Martin Greig, of the Hazlehead, Ashley and Queens Cross ward, said the vision behind the project would serve the wider area.
He said: "Mannofield Church truly serves the wider community.
"Their vision of creating new public spaces is aimed at meeting a genuine local need for better facilities.
"Their project is a positive initiative to provide friendly and welcoming areas for different kinds of activities for all ages.
"The catchment area is very wide and many will benefit from the project.
"The congregation has put an enormous amount of effort into this project to develop and adapt the buildings for the 21st Century.
"After so much preparatory work, it is great to see the start of the construction work on the ground."