One of Scotland's most notorious sex attackers has launched a legal challenge over a ban of him seeing women upon his release from prison.
George Clark claims conditions to be imposed on him when he is freed are too strict, would leave him "frustrated" and limit his chances of being rehabilitated.
Clark, who changed his name to Yousef Ansari after converting to Islam in 2001, is currently serving a life sentence for the brutal rape of a 23-year-old Aberdeen woman in 1996.
The sex offender claims staff from Aberdeen City Council constantly monitored him during day trips from prison, and that "unnecessary" licence restrictions are being imposed on him.
They include not having any contact directly or indirectly with any female, not to enter any shop and to have a mobile phone with him at all times to inform authorities of his location.
The 54-year-old is currently imprisoned at Castle Huntly open prison near Dundee and is being prepared for release.
He said the local authority and the Scottish Prison Service (SPS) had breached his human rights and called for a judicial review into their decisions.
However, following a hearing at the Court of Session in Edinburgh, Lord Glennie rejected his case against the council after ruling that they did not have a duty to rehabilitate him.
In his ruling, he said: "Since part of the purpose of the sentence is rehabilitation, it is implicit that the state, which is responsible for his detention, must provide the prisoner with a reasonable opportunity to rehabilitate himself and to demonstrate that he no longer presents an unacceptable danger to the public.
"But the local authority is in an entirely different position. Its only role is to provide assistance in some parts of the rehabilitation process, both before and after release.
"Of more direct relevance to the present case, it provides assistance, advice and supervision outwith the prison in respect of prisoners who are seeking to take the opportunity to rehabilitate themselves in the period leading up to their potential release on licence."
Clark was jailed for life in 1996 for abducting his victim in Aberdeen and driving her 125 miles to his home in Edinburgh before raping her.
He bound and gagged the terrified student and forced her to take drugs before sexually assaulting her.
Clark's case against the SPS will be held at a later date.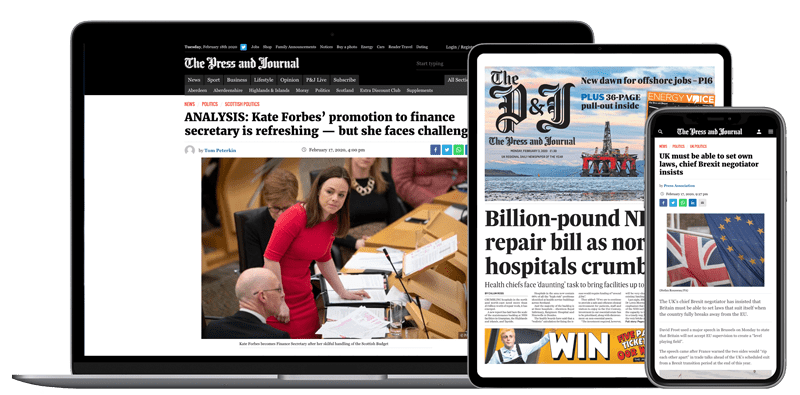 Help support quality local journalism … become a digital subscriber to The Press and Journal
For as little as £5.99 a month you can access all of our content, including Premium articles.
Subscribe