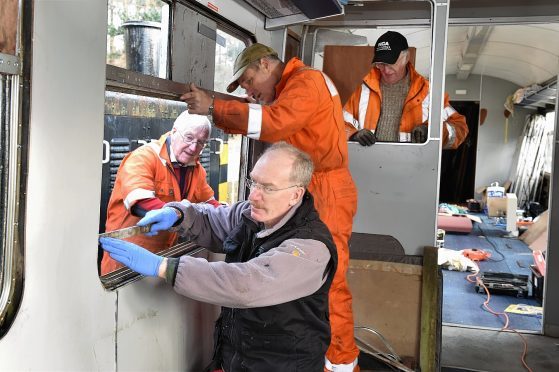 Hard grafting volunteers who have rolled up their sleeves and battled the elements to return a vandalised Royal Deeside coach to its former glory are making incredible progress.
These images show the headway being made by workers at the Milton of Crathes station as they try to restore the 1950s-era British Rail coach in time for the busy summer season.
The Royal Deeside Railway Preservation Society has been working for years to restore the historic rail route between Banchory and the Milton of Crathes.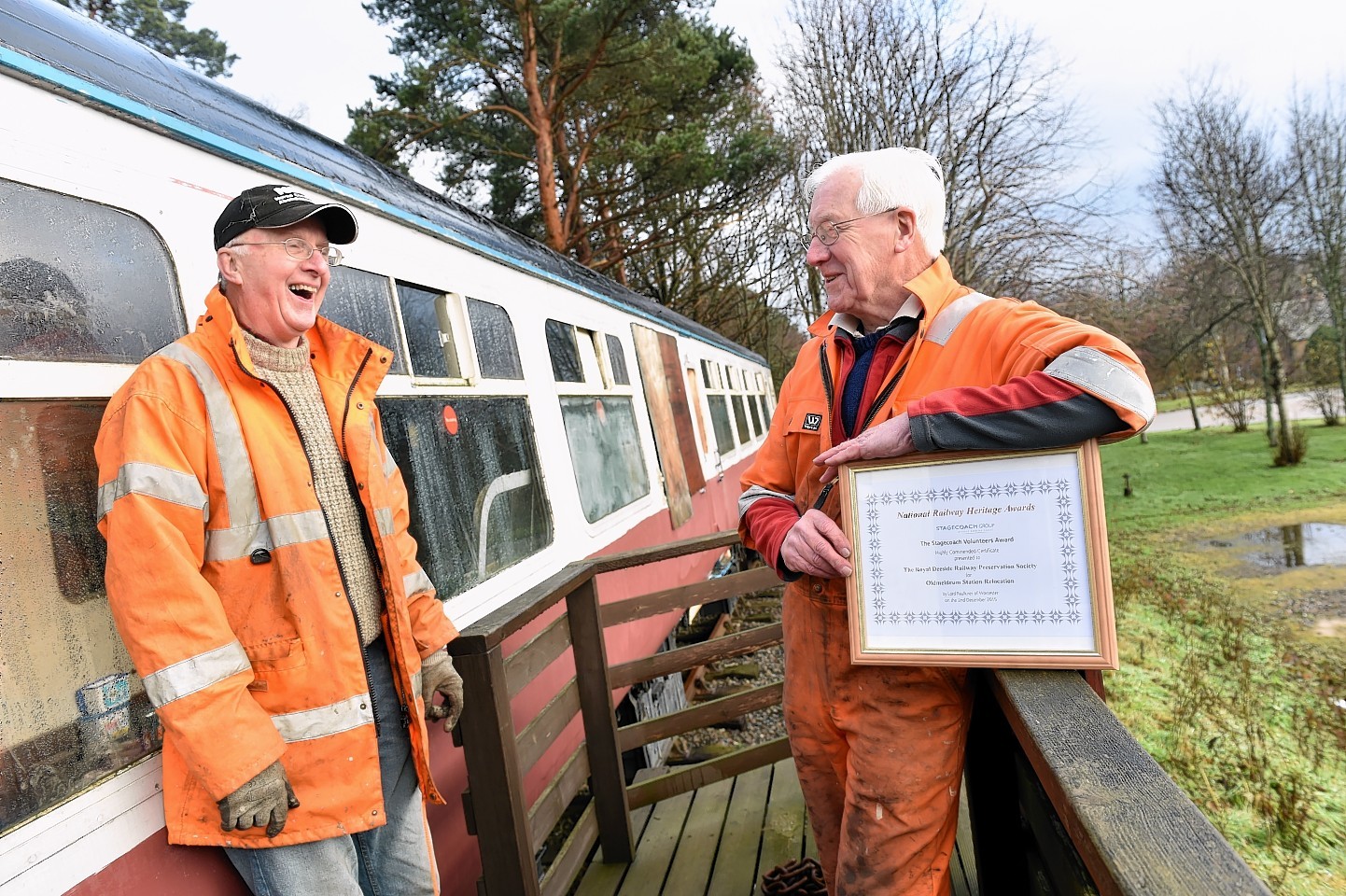 However in August their efforts were dealt a huge setback when vandals targeted the coach at the group's East lodge yard, near Banchory, causing £10,000 of damage.
The mark two British Rail model – nicknamed Barclay – was left in ruins, with the costly double-glazed windows smashed. A nearby locomotive engine was also ruined.
Following a massive response to a fundraising appeal, which was supported by the likes of the local school and nursery and even Prince Charles, work is now well underway on the piece of rail history.
The group has been donated CCTV cameras from Aberdeen-based Revolutionary IT, while a glass firm in the city has also given them new carriage windows.
Come milder weather, the volunteers will paint the coach the traditional "rhubarb and custard" colours of the era.
The Deeside Railway was in use from 1853 until 1966.
Secretary of the rail society, Bill Halliday, said: "A lot of the work we have done in the last few months was destructive, if you like. We had to take out all the existing fittings and panelling, which took us quite a while to get done.
"We have started replacing the broken windows. Where they were broken we had to take the frames out and that means an awful lot of drilling because the existing bolts and screws had become corroded into the metal.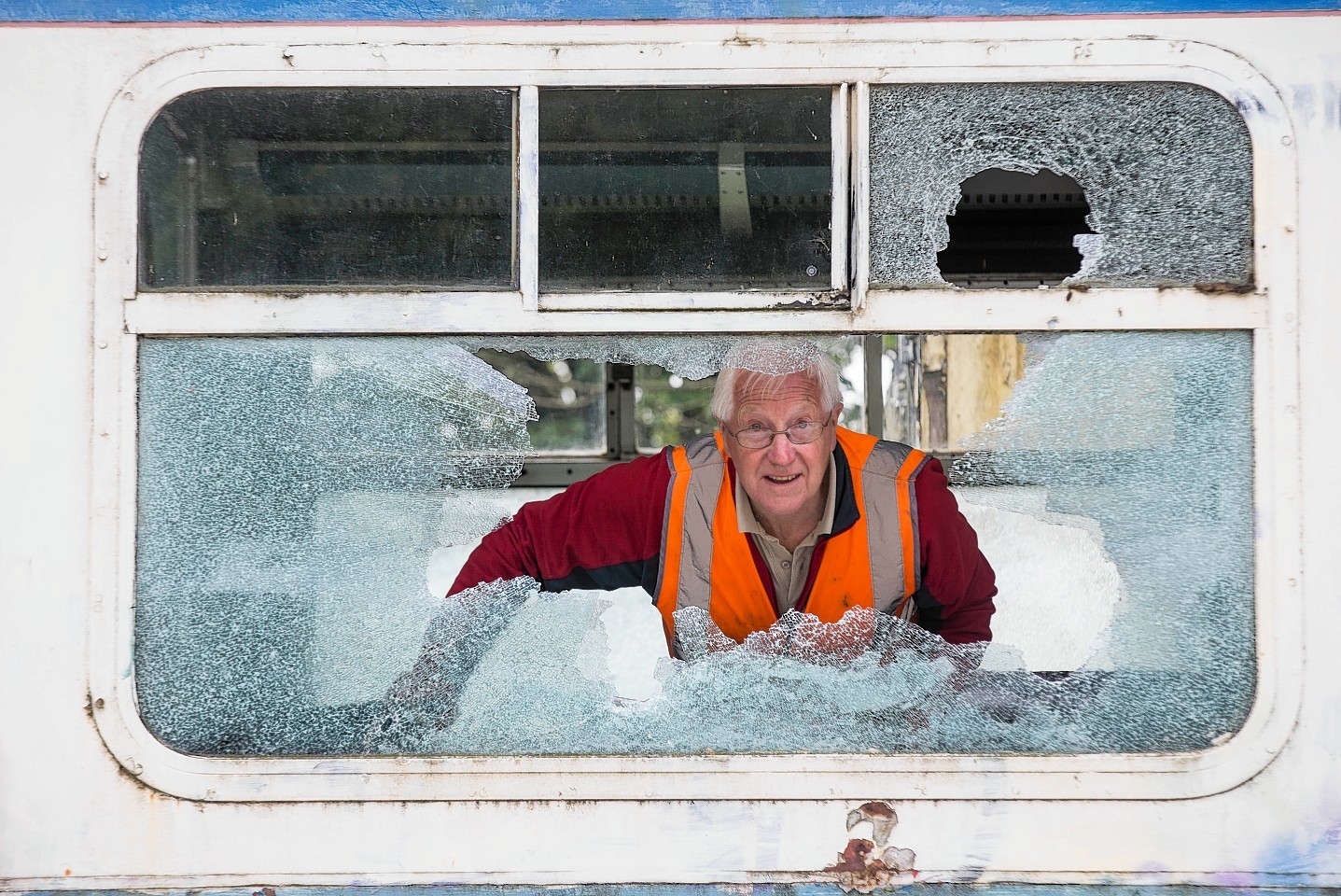 "We know it is going to be slow progress, it is not a job you can do in a few weeks.
"I am hopeful maybe by the summer time – and if we can get a few decent dry days – we'll get some extra painting done."
Mr Halliday also paid tribute to the locals who have given the society "an awful lot of support" during testing times.
"When you see it all come together you get a real sense of satisfaction and pride. Once it is all finished and sparkling and painted up it will look the business," he said.