A north-east Star Wars/Elvis (no really)  tribute band have released a Christmas single.
Darth Elvis and The Imperials, based in Aberdeen, hope to force their 'Sithmas on Hoth' track to the coveted Christmas Number one spot.
The song is based on the new Star Wars film, set to break box office records from it's release at 12am on Thursday (December 17).
Frontman Greig Robertson, said: "It's set at Christmas time on the planet Hoth."
Hoth was a remote, icy planet in 'Star Wars: The Empire Strikes Back'. It notably hosted Echo Base, the temporary headquarters of the Alliance to Restore the Republic, until the Galactic Empire located the Rebels, initiating a major confrontation known as the Battle of Hoth.
From space, the planet of Hoth looked like a pale blue orb due to its dense snow and ice covering. Five planets existed between Hoth and its sun, while an asteroid belt surrounded the planet with meteors occasionally striking the surface.
Its surface was covered with glaciers and frozen ice plains.
The temperature, although always frigid, was known to drop to -60°C come nightfall.
Although devoid of intelligent life, Hoth was home to fifteen species of large gray snow lizards called tauntauns and to a species of towering predators known as wampas.
Darth Elvis and The Imperials is made up of Greig, drummer Neil Scollay, guitarist Pete Robertson and bassist Stuart Neish.
Greig said a Christmas record has been something they've had in the works for a while.
Drummer Neil came up with the music and Greig wrote the lyrics.
The music video features Greig's son Elliott, eight, who is a life long Star Wars fan.
The band appeared in a Channel 5 documentary on Star Wars fandom just last week.
Darth Elvis and The Imperials have been booked for Cineworld, Queen's Links on Thursday for the launch of the new Star Wars film.
The band will attend the midnight showing of The Force Awakens and perform later, at 7.30pm.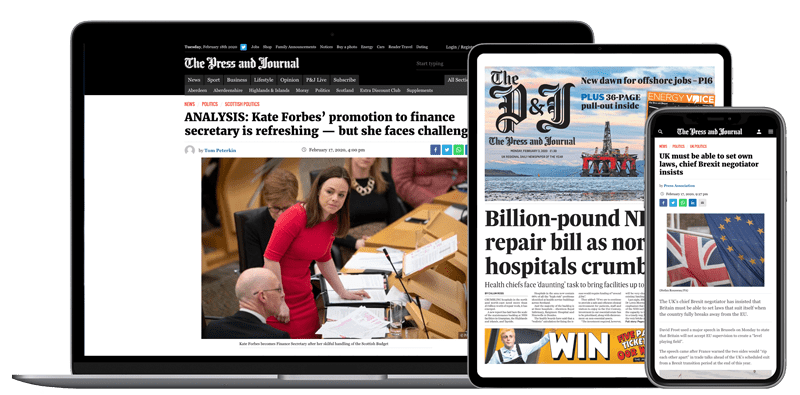 Help support quality local journalism … become a digital subscriber to The Press and Journal
For as little as £5.99 a month you can access all of our content, including Premium articles.
Subscribe