The launch of the first British astronaut to enter space since 1991 was broadcast in Aberdeen yesterday to the delight of a group of budding astronomers.
Pupils from Dyce Academy and Manor Primary School gathered in the city's Satrosphere Science Centre to revel in history being made by Major Tim Peake.
Just after 11am, the youngsters gave a countdown from a minute as they watched the engines of the Soyuz Rocket roar into life and leave terra firma from Kazakhstan.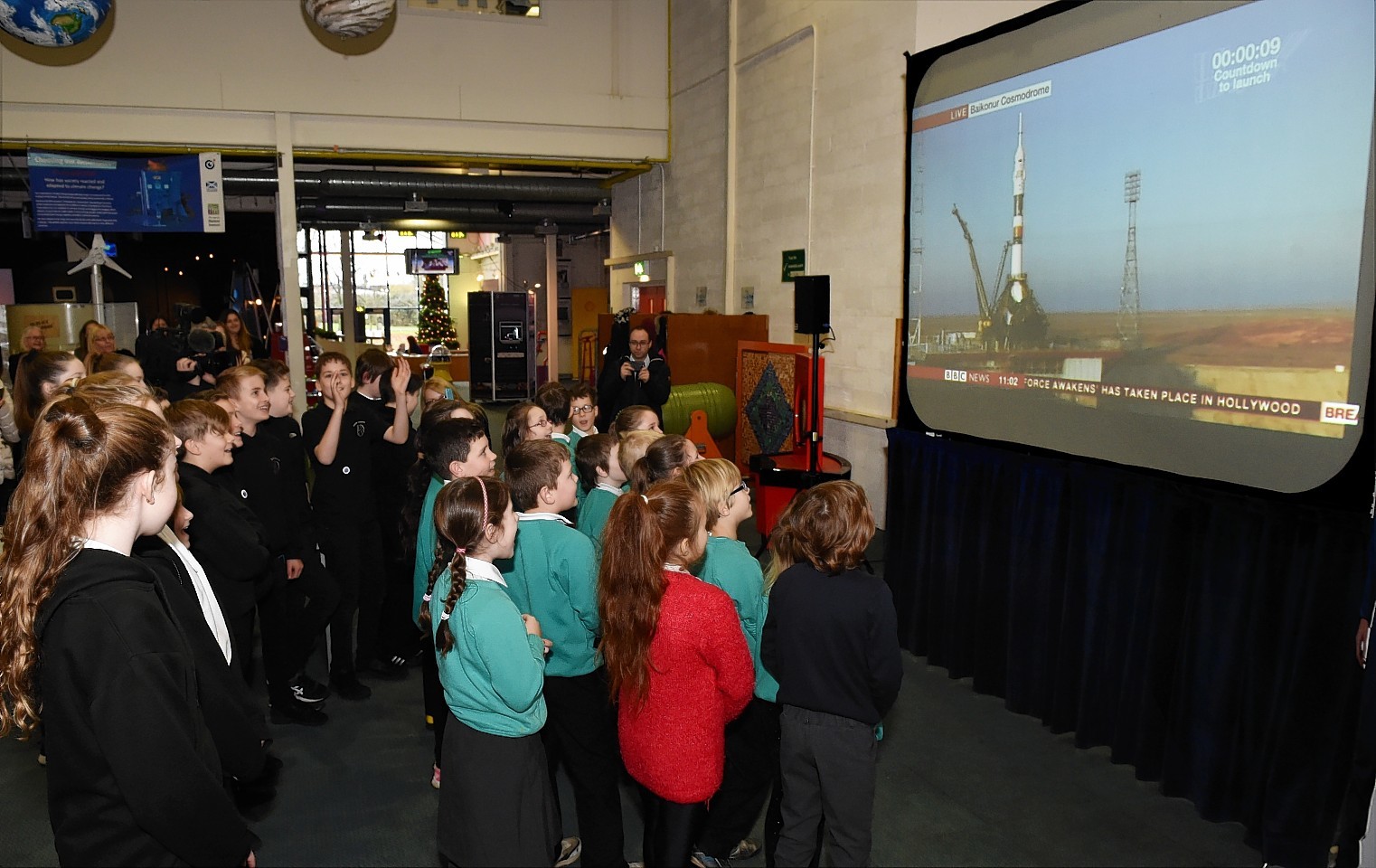 Major Peake will now spend six months in space while carrying out experiments as part of his Principia mission.
The event was supported by both the UK and European Space Agencies and three staff members donned astronaut suits as they spoke to the pupils about the science of space.
The chief executive of the Satrosphere, Liz Hodge, said she was glad to see so many youngsters make it along to watch the launch live and added that she hoped it would inspire many of them to pursue a career in science.
She stated: "It's absolutely fantastic to have the children come along to watch this launch, I can remember the first man on the moon [in 1969] and this will definitely stay with those who came along today.
"We hope to inspire people to pursue careers in science and show them that, if they work hard at science and maths, they can do it.
"There are so many career paths and possibilities available to them."
The UK is expected to have 100,000 new jobs in the space sector by 2030 and Annah MacLennan, a physics teacher at Dyce Academy also hoped the day would inspire some of her pupils to be among that next generation of star trekkers.
She said: "I run the science club and we had planned a trip to the Satrosphere for a Christmas treat and this coincided with it.
"We have not done too much on space in the club so far this term, but I hope that the pupils will enjoy seeing science being applied."