The landowner of an historic Aberdeen harbour who laid down an "eyesore" barricade to prevent fishermen from accessing their boats has dumped more stones and rocks in their way.
Four obstructive blockades were placed at the pier of Cove Harbour at the weekend in an attempt to prevent the community from storing their vessels on the land.
And yesterday, construction workers and trucks full of yet more boulders appeared at the bay to further hamper the fishermen's ability to access and use their vessels.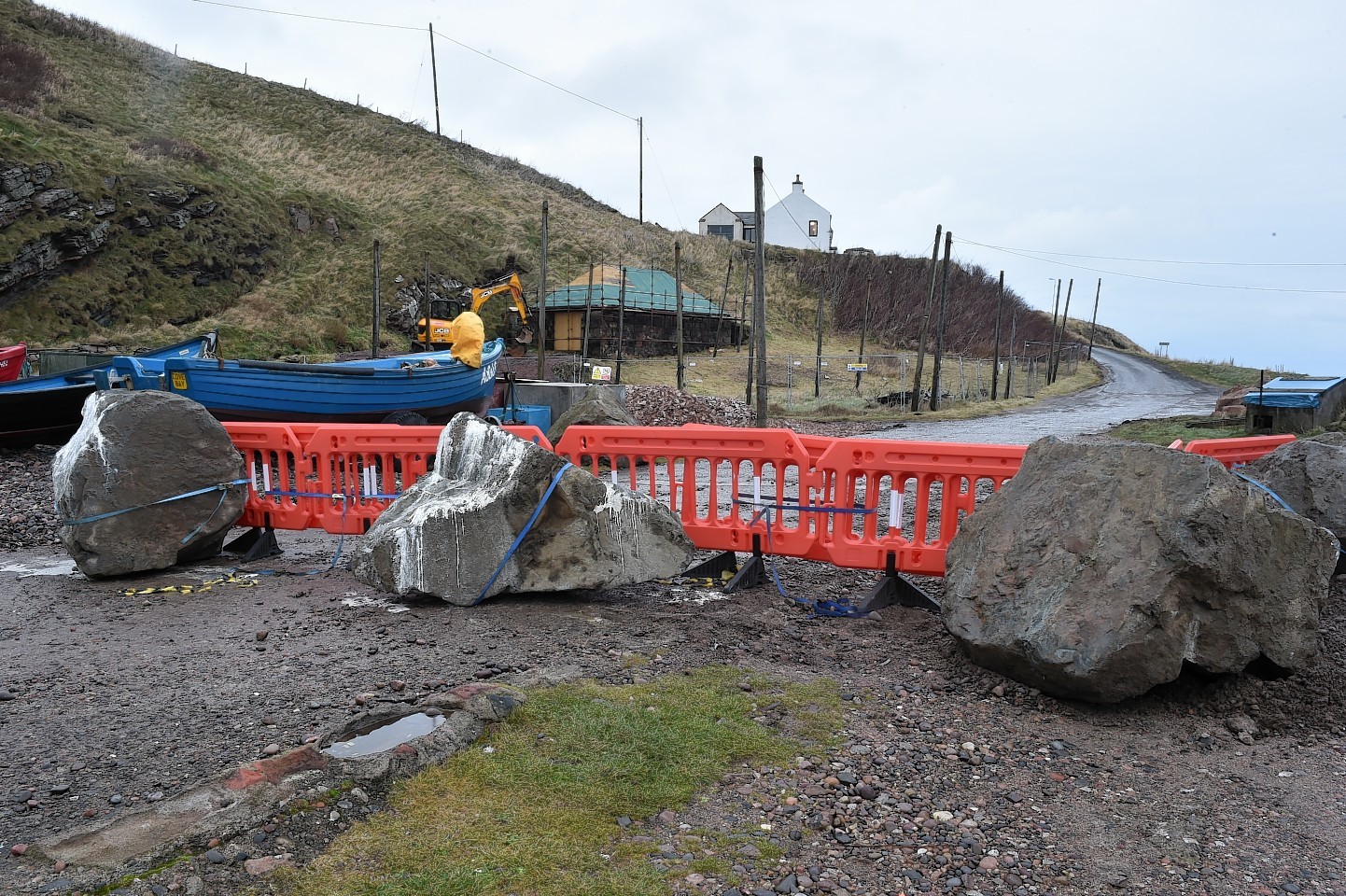 They deposited numerous four foot-high piles of loose rocks on the land in front of the bows.
It is understood Pralhad Kolhe, a consultant plastic surgeon who owns part of the bay at Cove Harbour, is behind the move – which has been branded "absolutely diabolical" by locals.
The medic is currently locked in early legal proceedings with the Cove Fishermen's Association, which represents around 10 boat owners, to get them to move their vessels from the site.
He issued the order to the owners to remove their small boats from the spot earlier this year.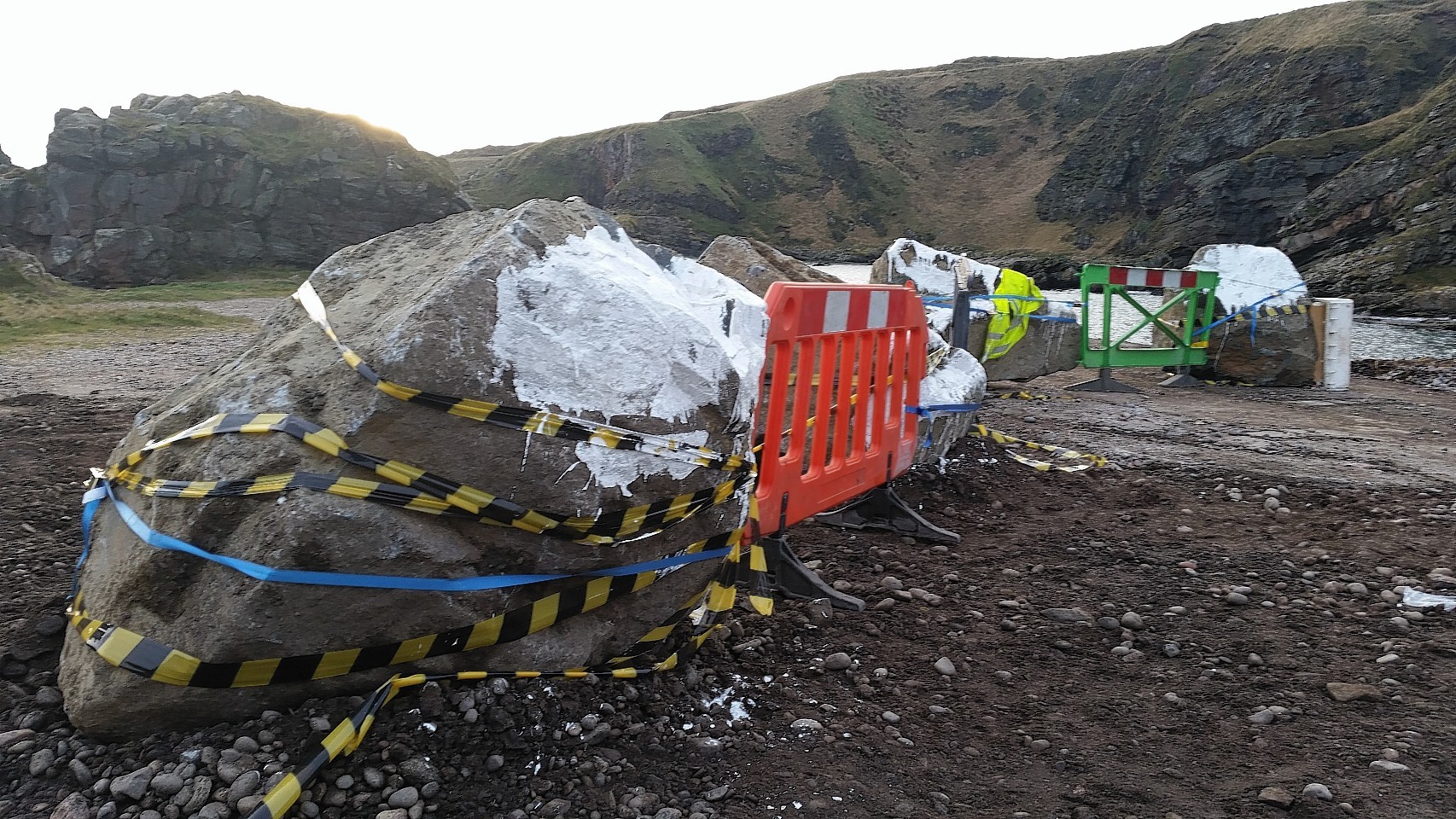 The surgeon, who lives in the large white house overlooking the harbour, has also previously posted red warning tickets on cars parked in the area.
Yesterday Jim Adam, chairman of the cove Fishermen's Association, said he was shocked by the increasingly hostile development.
Mr Adam said: "Last year my boat was washed up high, and if there's bad weather and I need to evacuate my boat out of here, it won't be possible because of these big piles of rock.
"If the waters get high enough, these stones will be washed away and it'll ruin the boats.
"I can't believe it."
Questions had been raised this week about the legality of the blockades.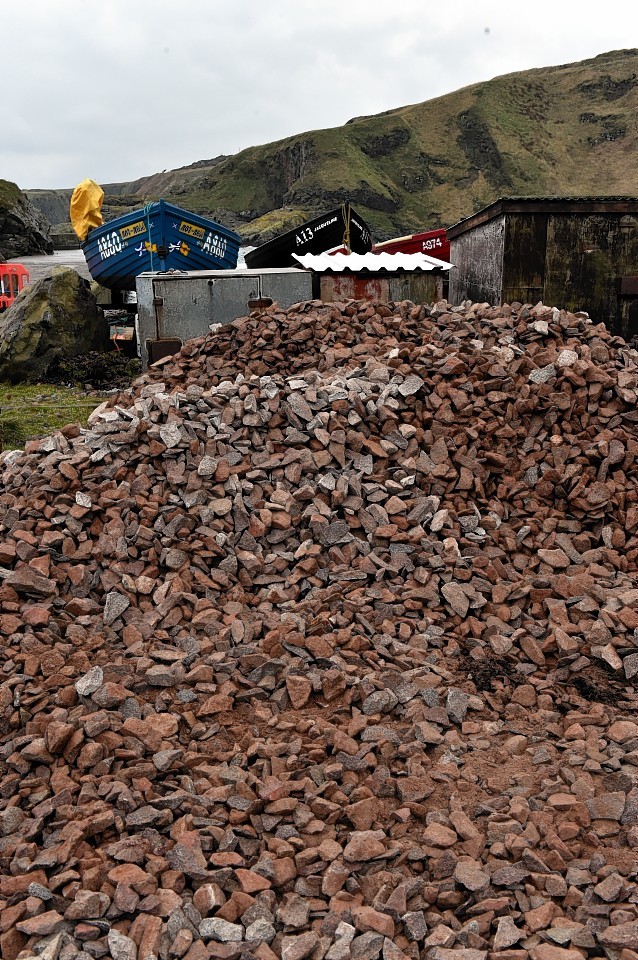 However, a spokeswoman for Aberdeen City Council last night confirmed that the move does not require planning permission.
Hector MacKenzie, of the Friends of Old Cove conservation group, visited the harbour to see the changes for himself.
He said: "This is of great concern, especially for the environment here.
"I intend to write to the owner's solicitors and tell them that this has been designated as a conservation area, which is about enhancing the environment and making the place pleasant and functional."
Cove councillor Stephen Flynn shared Mr Adam's worries.
"To be putting up stones in front of the harbour without any forewarning – particularly when it is used by so many members of the community – is pretty farcical," he said.
"It seems that everyone has been taken by surprise with this one."
Mr Kolhe could not be contacted for comment last night.