Pressure was last night piled on John Swinney to explain his embarrassing Budget bungle on the Haudagain Roundabout.
MSPs broke into rapturous applause when they believed the finance secretary had brought forward works on the notorious junction.
He told the Scottish Parliament: "In light of the excellent progress on the Aberdeen Western Peripheral Route, I am confirming that work will begin in 2016-17 on the improvements to the Haudagain roundabout."
The statement was widely interpreted as suggesting construction work would begin next year, with SNP MP Kirsty Blackman saying it was "great news to hear that the Haudagain Roundabout improvements will be starting earlier".
But Transport Scotland quickly played down any suggestion that works would proceed faster than expected, saying it did not expect to break ground until the end of 2017 at the earliest.
Last night, north-east Labour MSP Lewis Macdonald said: "John Swinney gave the impression that government plans for improvements at the Haudagain had changed, when they had not.
"Even his own backbenchers appeared to believe that he had announced a new start date for work on the Haudagain roundabout, when that was not in fact the case.
"That is why I raised a point of order at Holyrood, to give Mr Swinney the opportunity to set the record straight.
"He still needs to do so.
"Both Transport Scotland and the Scottish Government itself have confirmed that work on the Haudagain will not begin in 2016-17, but will only start 'following completion of the Aberdeen Western Peripheral Route', which is currently scheduled for the winter of 2017-18.
"John Swinney clearly has some explaining to do, and the sooner he does it the better."
A spokeswoman for the Scottish Government insisted Mr Swinney's comment was correct.
She said: "Mr Swinney made clear in his statement to parliament that he was 'confirming that work will begin in 2016-17' (and) the published Budget document is equally clear that this budget will 'progress design and development work on the A90 Haudagain roundabout'."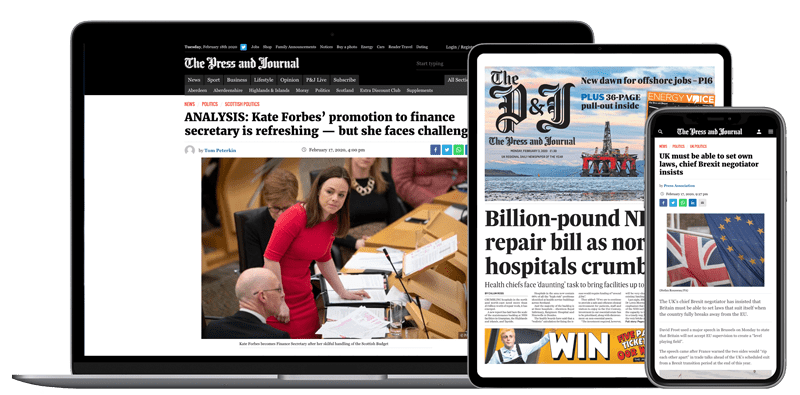 Help support quality local journalism … become a digital subscriber to The Press and Journal
For as little as £5.99 a month you can access all of our content, including Premium articles.
Subscribe