 The head chef of a top Aberdeen hotel will bring some festive cheer to those in need tomorrow when he delivers 50 slap-up meals.
When most people will be waking up to unwrap their presents, Richard Yearnshire will be in the kitchen of the Ardoe House Hotel preparing food to drop off at the Cyrenians.
And with 1,000 more meals to prepare for hotel guests during the day, an early start will be essential.
"We're cooking lunch for 400 upstairs, a traditional lunch for another 200 downstairs, another 200 in the evening and 50 for a restaurant," he said.
"We've got a team of 14 chefs and it gets a bit mad at times – but we seem to always get there in the end."
The Ardoe team will be working late today and will arrive back at work tomorrow at 8am to get the show on the road.
The hotel has forged a long-term relationship with the Cyrenians and Mr Yearnshire said he was delighted to be helping out this festive season.
He said: "We've always supported the charity and we go out of our way to ensure someone always heads to the Cyrenians on Christmas Day to hand over the meals.
"It's always a very humbling experience which puts things into perspective."
The hotel's general manager Peter Sangster added: "We have been supporting the charity for a number of years now, and Richard and his team take great pride in preparing the batch of extra meals as they know they are going to such a worthy cause.
"The festive season is a busy time of the year for the Ardoe, and it is fantastic that Richard and his staff take time out to personally deliver the meals.
"We are proud of their efforts and are happy to continue to support the charity."
The Cyrenians' deputy chief executive Scott Baxter said those who receive the meals are always grateful.
He said: "Aberdeen Cyrenians is yet again delighted to receive the continued support of Ardoe House.
"The hotel has been providing us with Christmas meals for a number of years, and it is always highly appreciated by our service users."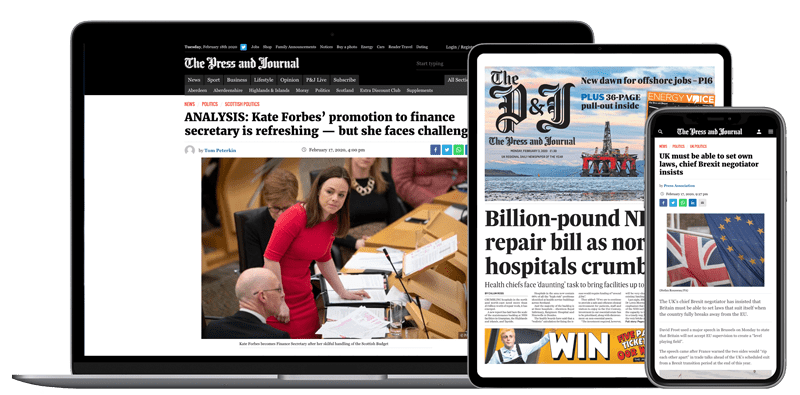 Help support quality local journalism … become a digital subscriber to The Press and Journal
For as little as £5.99 a month you can access all of our content, including Premium articles.
Subscribe