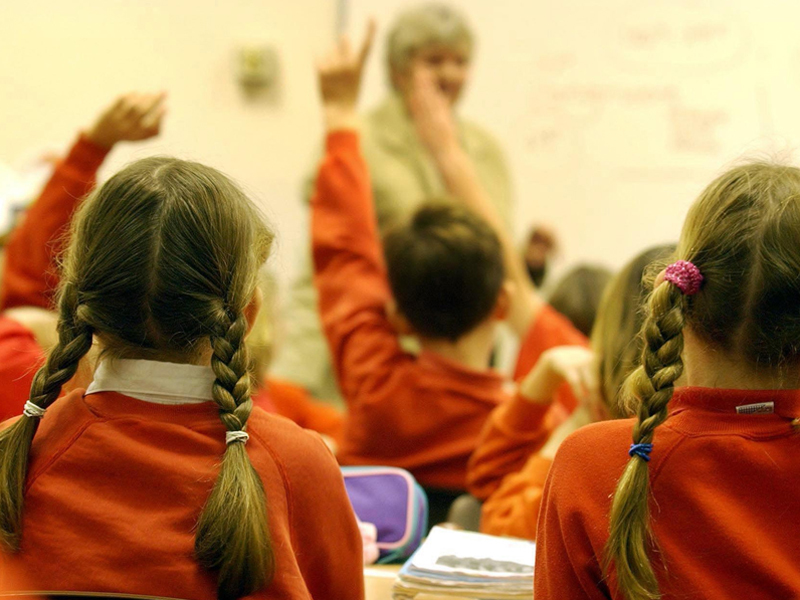 The number of teaching days lost to absence in schools in the north of Scotland soared in the last academic year, leading to calls for the Scottish Government to give more help to local authorities.
In the Highlands, Aberdeenshire and the Granite City, the rate leapt up in the last year, whereas in Moray, the number of absences was largely unchanged.
Angela Taylor, convener of Aberdeen City Council's education committee, said the Scottish Government had to do more.
Information revealed under a freedom of information request by the Scottish Conservatives showed that across Scotland, teachers took an average of 6.85 days off in the 2014/15 academic year, up from 6.25 the previous year.
She said: "The difficulties that we experience in this area in recruiting and retaining key workers such as teachers have been well documented.
"This council has tried desperately to fill those vacancies to ease pressure on school staff, including the offer of cash incentives to attract people to Aberdeen.
"We have said repeatedly that we need support on this front from the Scottish Government, but we are facing a further reduction in our funding settlement for 2016/17 of several million pounds."
However, the head of Aberdeenshire Council's education, leisure and learning committee, Alison Evison, said the data did not allow for "sensible comparisons" between Scottish local authorities.
She added: "Although the data being examined does not allow for any sensible comparisons between different-sized authorities, there must be general concern across Scotland about the number of teacher absences.
"The cuts in local council budgets announced by the Scottish Government last week may have a real impact on the support which councils across Scotland can give their much valued teaching staff."
Liz Smith, the Scottish Conservatives spokeswoman for young people, said the issue had to be addressed.
She said: "Teachers do a fantastic job right across the country, sometimes under very difficult circumstances.
"But it's clearly a concern that the number of sick days are on the rise, and we need to find out why that is.
"The Scottish Government needs to help local authorities do more to help staff where necessary, and hopefully get this statistic down for next year.
"It's also very concerning to see stress feature so commonly on the list of reasons for absence.
"The SNP has made a series of promises on teacher numbers and class sizes over the years and these are now in tatters."
A Scottish Government spokeswoman said:
"We are working with teachers' representatives, local authorities and other partners to ensure teacher workload is balanced and they have the freedom they need to carry on delivering our world-class curriculum. "That is why we provided £51 million to protect teacher posts in 2015/16, and we remain committed to maintaining teacher numbers to meet our aim of having the right number with the right skills in all our schools.
Highland and Moray councils were unavailable for comment.
What do the numbers show?
In Aberdeen City, 9,102 days were lost to absence in 2014/15, compared with 6,727 the previous year and 6,072 in 2012/13.
In Aberdeenshire, the spike was greater, with 32,084 days lost in the last academic year, rising from 27,584 in 2013/14 and 27,616 the year before.
In Moray there has been no similar rise in the rate of absence – in the most recent academic year, 5,787 days were lost, compared with 5,567 in 2013/14 and 5,598 the year before.
In the Highlands, the amount rose almost 3000 in 2014/15 where 16,386 days were lost.
The previous year it was 13,942 which was a fall compared with 14,779 the year before.
In Aberdeen, Moray and the Highlands, the main reason for absence was stress, compared with people undergoing operations in Aberdeenshire.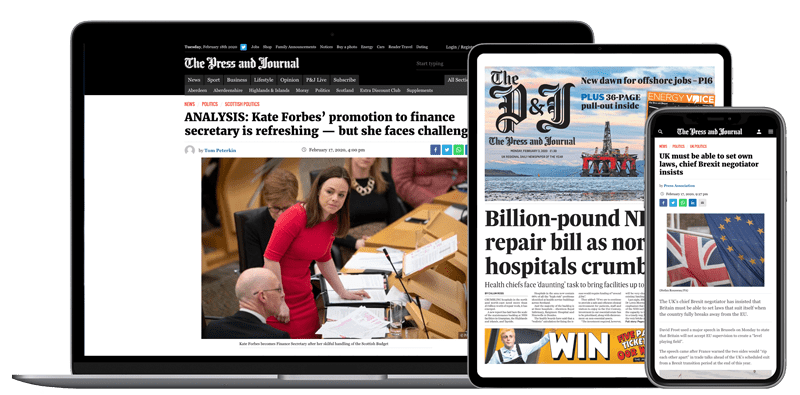 Help support quality local journalism … become a digital subscriber to The Press and Journal
For as little as £5.99 a month you can access all of our content, including Premium articles.
Subscribe