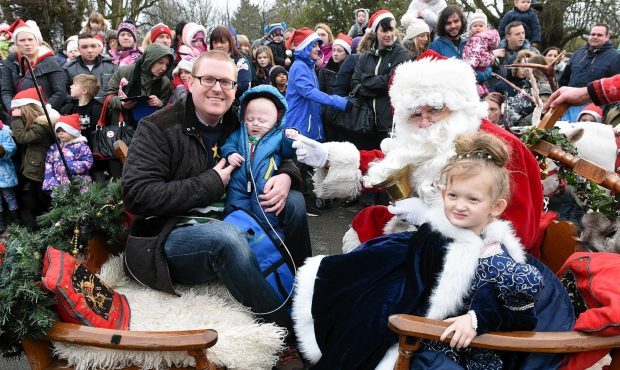 Thousands of people from across Aberdeen flocked to Hazlehead Park yesterday as it was transformed into a winter wonderland.
The festive season was definitely in full swing when Santa was guided into the park by his reindeer and took in youngsters to hear their Christmas wishes.
There were performances of everyone's favourite Christmas songs from both the Hazlehead Primary School choir and a brass band.
The event was running for the third consecutive year and Donald Shaw, the chairman of Friends of Hazlehead, who had turned into an elf for the day, said he was amazed to see its progress.
He said: "It has been a fantastic day, there must have been more than 1,000 people come into the park and we've probably got even more than attended last year.
"We've been helped by good weather and news of the event has spread largely through word of mouth.
"It's a great way to bring a bit of festivity into Aberdeen."
He added that the day was one that people involved with the park had been looking forward to for some time.
He said: "We've been raising funds, we had a ball on Halloween and our 5K run which raised £35,000 for the park and all the money we raise today will be reinvested in the park."
He added: "We'll definitely be running again next year and I hope the event can grow even more in the future."
One person who enjoyed the festive action on offer was Karen Burnett from Westhill, who was in attendance with her daughter.
The 29-year-old said: "It's a great event, my daughter loved the reindeer and Santa and it was great to see all the kids singing.
"We'll be back next year with her big sister."
The new year is expected to be a good time for those involved with the park as an agreement has been made with Aberdeen City Council for improvement to the pets' corner.
Mr Shaw said: "It will be revamped and have a new education facilities and an aquarium alongside new members of the pet family."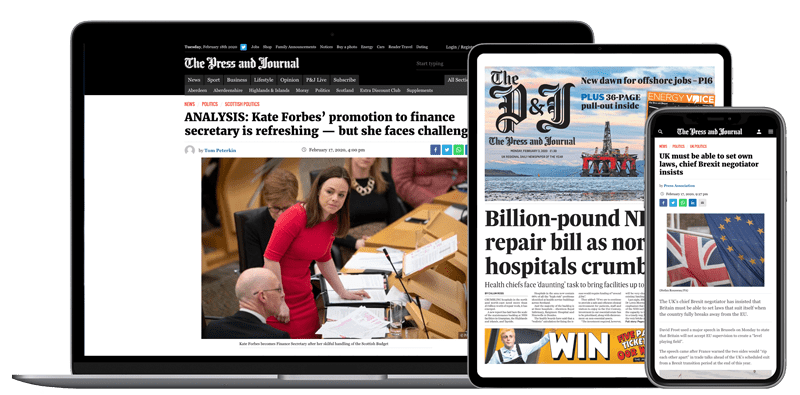 Help support quality local journalism … become a digital subscriber to The Press and Journal
For as little as £5.99 a month you can access all of our content, including Premium articles.
Subscribe