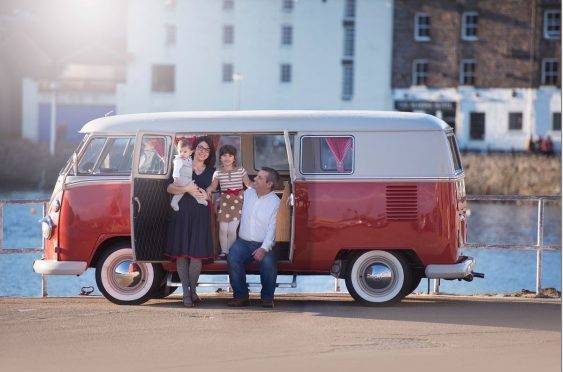 A north-east street has been transformed into a winter wonderland in memory of an oil boss who died of a rare cancer earlier this year.
Tom Bruce and his wife, Patricia, started lighting up their front lawn on Malcolm's Way, Stonehaven, every festive season with Christmas lights and inflatables in 2009.
The couple set the trend and their neighbours followed suit, transforming the cul-de-sac into a festive attraction in the town every year and using it to raise funds for good causes.
Mr Bruce died in August this year aged just 43, leaving behind his wife and children, seven-year-old Melanie and Daniel, one.
Mrs Bruce said the past few months "have been hard" for the family, but added it is what her beloved husband would have wanted at his favourite time of year.
Originally from Torry, the oil and gas operations manager with Rowan Drilling lost his two-year battle with pseudomyxoma peritonei (PMP) in Roxburghe House, Aberdeen, with his family at his side.
Mrs Bruce and her neighbours have so far raised more than £2,000 for Friends of Anchor through this year's Christmas lights display since it went live on December 5.
The charity helped support Mr Bruce during his treatment in Aberdeen Royal Infirmary.
She said: "The lights switch-on this year was really amazing, we invited everyone. It was great because we had friends who come every year and we had people that we had never ever seen and they felt really welcomed.
"It was really good to see the community just coming and even people from Aberdeen joining us. We had a live band as well.
"There were people I didn't even know from his company came over to help get the lights on."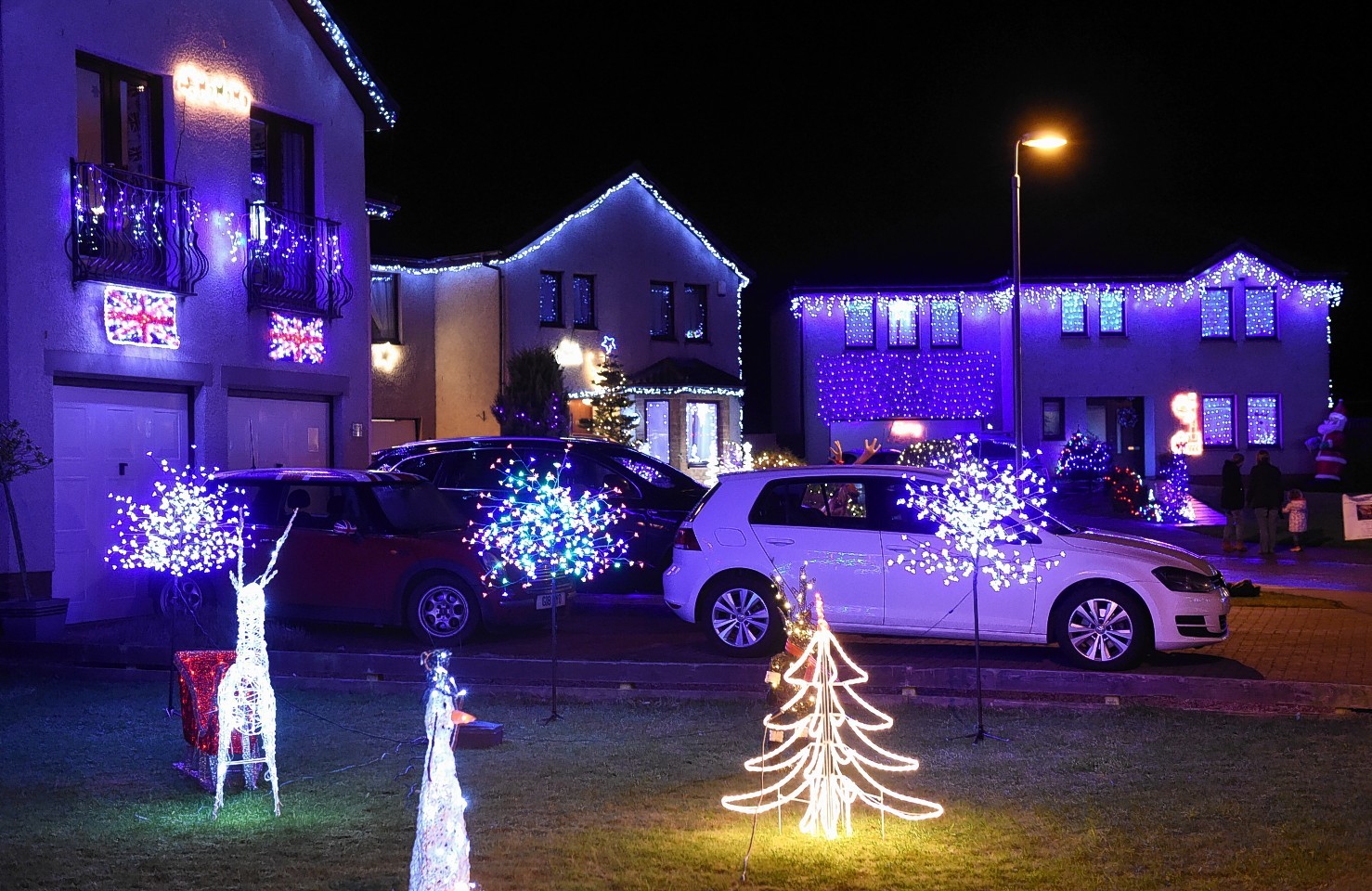 Mrs Bruce added: "But it was really sad, the bitter and sweet side of things. It is hard to explain, I had to do this.
"It was just overwhelming. It is a good part of a very bad situation, it is amazing to see how people care. It was hard for Melanie dealing with everybody. She has really down times.
"But I had to do it, it is Christmas, it is all about being happy. It is so hard to put in words, there is this big hole that you try to fill but I don't think you can ever fill."
She has also raised more than £20,000 for Roxburghe House following her husband's death.
Donations can be made to the Christmas lights appeal at https://www.justgiving.com/Malcomswaychristmaslights2015