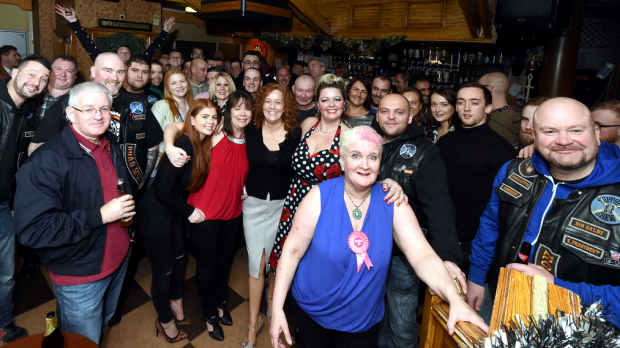 Aberdeen revellers will gain a last chance to raise their glasses to the legacy of one of the city's most beloved pubs this Hogmanay before it closes for good.
The Crown and Anchor at the city's harbour on Regent Quay has been a popular destination for sailors and harbour workers for at least one hundred years.
And on December 19, the venue called last orders with what was meant to be its final night open before being turned into flats.
But now, with such an overwhelming outpouring of support from the local community, the popular hostelry will open its doors for one final time to ring in the bells on Hogmanay.
The long-standing bar had recently seen a resurgence in popularity after it became one of the locations featured in the BBC's documentary series The Harbour, starring one of its quick-witted barmaids, Val Morrison.
Miss Morrison, who has worked at the pub for more than 20 years, was delighted when her manager agreed to let locals and regulars give their watering hole one last hurrah before ownership is handed over on January 11.
Miss Morrison said: "We've had our Facebook page flooded with folk, and people have been stopping to ask us on the street, if we could open one last night on Hogmanay for all the folk that couldn't make it down to say cheerio.
"It was so emotional saying goodbye to everybody, and so sad thinking we might never see them again, and there were so many people that couldn't get in because we couldn't let them, there was just too many people crammed into the pub.
"I'm delighted, it's just tremendous. It will give all those folk who never got down to say goodbye the chance to properly say their cheerios to their favourite pub."
Those wanting to join the last hurrah can join in the festivities from 5pm on December 31.