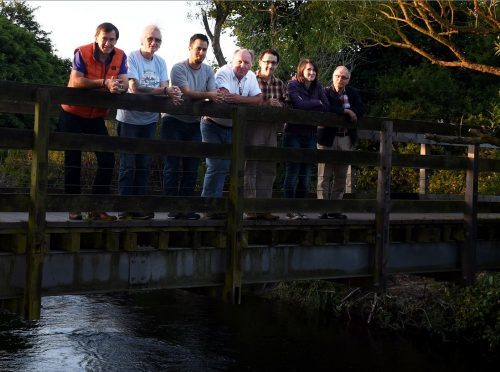 Academics have thrown their weight behind a campaign to protect an Aberdeenshire town from future flooding by quizzing developers on their projects.
Stonehaven and District Community Council is in talks with Glasgow, Strathclyde, Glasgow Caledonian and West Scotland universities for its project to carry out independent flood surveys on major planning applications for the town.
The group has been calling for impartial hydrology evaluations on proposed developments around Stonehaven as a way of giving a greater degree of confidence to locals.
The community council has argued it will allow residents to "hold developers to account" on flooding matters surrounding applications.
Already, the Sluie Estate Trust – which is behind plans for a supermarket and petrol station at the New Mains of Ury – has agreed to fund such a study at the site.
And now the FM Group – who are behind the plans for a £80million revamp of the Ury Estate – has also agreed to work with the group on the project.
Stonehaven was hit by severe floods in 2009 and 2012 after the River Carron burst its banks.
By linking with the organisation Interface, the community council has made contact with the universities, whose expertise and equipment could be used to carry out hydrology assessments in the future.
Phil Mills-Bishop, vice-chairman of the group, said flooding is an issue which is "sensitive to the community".
He added: "We have been working on this for at least a year, maybe more. What we have identified quite clearly is that there seems to be an assumption in the planning system and the flooding authority that the onus is on the developer to carry out
Suds (sustainable drainage systems) and surface water runoff calculations.
"The next step for us is to negotiate with these universities and find a way of making them do what we want them to do, which is to recalculate the surface water calculations and also the assumptions of their Suds. It is a big step.
"We are stepping out into the dark here, there is no template."
A spokeswoman for the FM Group said the firm is "supportive" of the idea and is "considering it in respect of its own development work on the Ury Estate".
Interface specialises in linking businesses and organisation to research institutions.
Project manager, Fiona Schaefer, said discussions with the universities are at an early stage.
She added: "There has been quite a lot of universities noting interest. We are waiting to find out more."