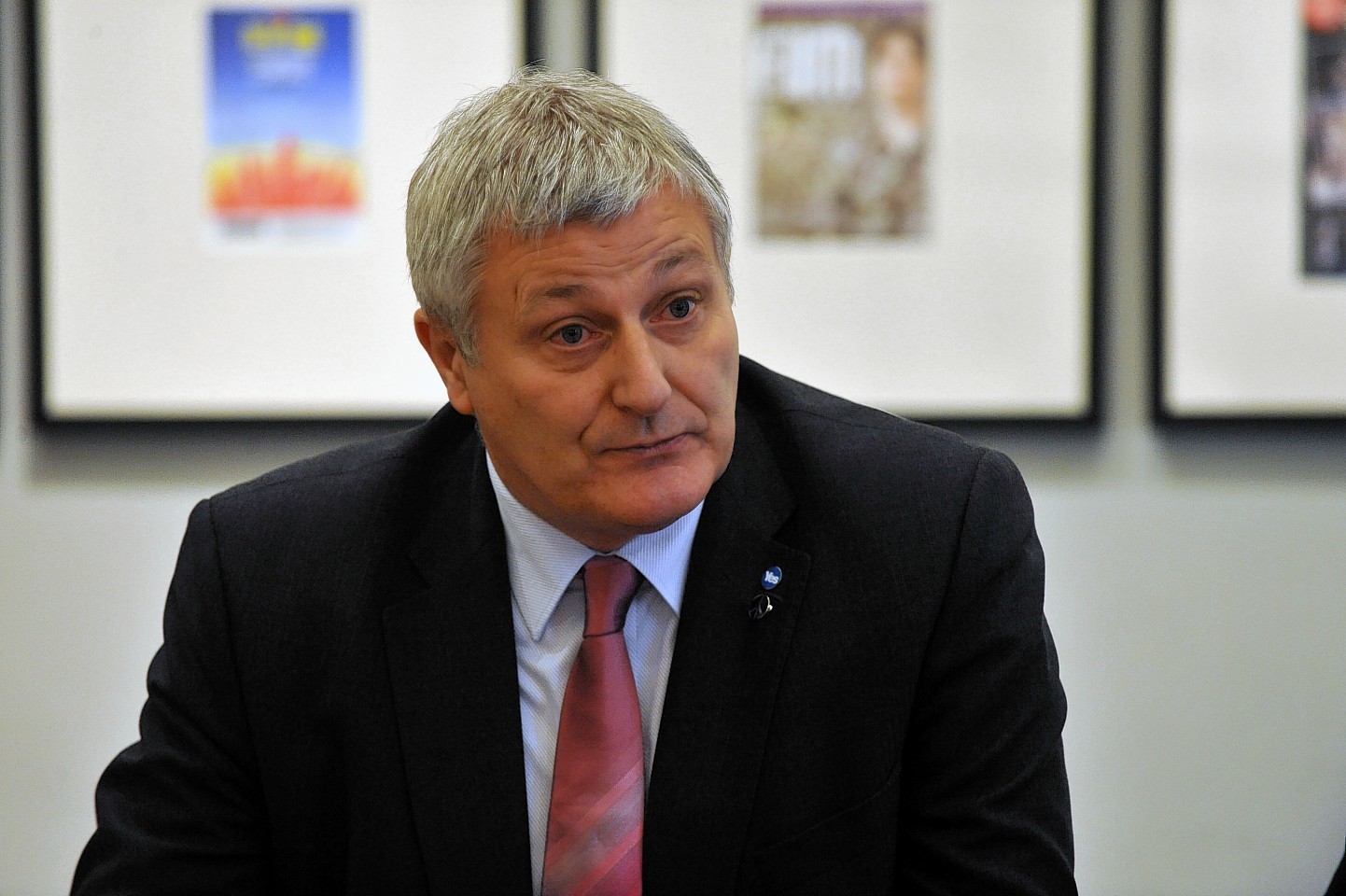 Scotland's conservation agency has slashed its workforce by 15% in the last five years – axing dozens of jobs across the north and north-east.
New figures released to the Press and Journal have revealed the full scale of the public spending squeeze at Scottish Natural Heritage (SNH).
The Scottish Government agency has significantly downsized its workforce at 25 of its 38 offices across the country, with the total number of employees dropping from 926 to 788 since September 2010.
The Aberdeen, Aviemore, Kirkwall and Fort William offices have all had their staff numbers cut by a quarter in the period.
The number of Rum-based officers has halved from 16 to eight – and there have been staff cuts of 40% or more at Stornoway, South Uist and Ullapool.
The workforce at Portree, Dingwall, Torridon and Golspie has also been reduced.
In 2006, SNH controversially moved its headquarters from Edinburgh to Great Glen House in Inverness as part of the previous Labour-led then-Scottish Executive's policy of distributing civil service jobs away from the central belt.
The jobs figures, which were released to the Press and Journal under freedom of information laws, show there are now only eight fewer SNH jobs in the Highland capital compared to the 240 in 2010.
There has also been no decrease in staff at Elgin or Lerwick, and there are now more staff working at Islay, Oban, Forvie and St Cyrus than there were five years ago.
But the revelations last night prompted Independent Highlands and Islands MSP John Finnie to question the Scottish Government's commitment to the environment.
"A 15% cut in Scottish Natural Heritage staff in the last five years is significant and not just because of the closure of two offices, nor Aberdeen and Stornoway each shedding 10 posts, but because of vital jobs going in Ullapool, Rum and South Uist and other fragile rural areas," he said.
"The Scottish Government's draft budget for the coming years shows SNH will drop from £53.1million this year to £48.4million next year, whilst the Scottish Environment Protection Agency (Sepa) will drop from £39million this year to £36.6million next year, suggesting the Scottish Government doesn't appear to value the protection of our environment very highly."
North-east MSP Lewis Macdonald, shadow minister for public services, was a member of the previous Labour administration at Holyrood which moved the SNH HQ to Inverness.
He said: "I think what is telling, and what is the pattern in the public sector under the SNP, has been the centralisation, and it's fair to say the SNP did not support relocating SNH to Inverness, and I suspect they wouldn't have done it.
"But it's just as well we did, because what we're seeing here is jobs being lost in field offices which carry out local conservation work, whether that be in Western Isles or the north-east.
"It's pretty typical of what we've seen in the last eight years, where central office functions are protected. At least in this case the central office functions are in Inverness and not Glasgow or Edinburgh."
SNH is the Scottish Government's advisor and agent on anything relating to nature, wildlife management and landscape.
It manages environmental regulations and the protected areas which make up a fifth of Scotland's landmass, and it merged with the Deer Commission in 2010.
The agency's budget has dropped from a peak of £68.18million in 2007-08 to its proposed level for 2016-17 of £48.397million, a decline of 29%.
A workforce plan produced in April suggested a further 24 full-time equivalent jobs were expected to be cut over the next three years.
SNH chief executive, Susan Davies, said: "Over the last five years, more of our budget has been used to support staff advice to government, local authorities and partners, and less direct funding has been available for local projects and managing protected natural sites.
"However, over the same period, we have also seen a large increase in environmental payments to farmers and other land managers under the Scottish Rural Development Programme, which delivers a range of environmental improvements, climate change adaptation measures and public access opportunities.
"We've managed the changes we've had to make in our staff numbers through a combination of voluntary severance schemes and by only filling vacant posts if they're business critical.
"We have supported these changes by restructuring some units, improving our business processes, investing in new cost-saving technology to help us monitor the environment, upgrading our video-conferencing, and implementing renewable energy projects.
"These steps have all delivered significant efficiency and carbon savings, allowing us to redirect funding to specific conservation projects.
"In 2016-17, we should be able to manage the further staff reductions needed through natural turnover and our tight vacancy management processes."
A Scottish Government spokeswoman said: "Protecting and enhancing our world-class natural environment is a priority for the Scottish Government.
"In the face of real terms cuts imposed on the Scottish budget by the UK Government every year from now until 2020, we are continuing to support Scottish Natural Heritage to focus on fulfilling their statutory duties and key responsibilities whilst delivering efficiency.
"We have set up the Rural Affairs, Food and Environment Delivery Board, chaired by ministers and involving senior officials and chief executives of our public bodies, to work even more closely together to help our rural communities, economy and nature flourish and thrive."