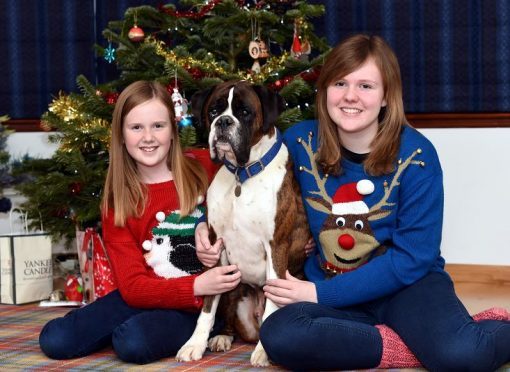 Ashleigh Barbour
with sidebar
They say that Christmas is the most wonderful time of the year.
And this year's festivities will be extra special for Isla and David Wiseman after their daughter Sarah was given the all-clear from her gruelling battle with leukaemia.
The now thirteen-year-old was diagnosed with acute lymphoblastic leukaemia (ALL), a type of cancer most commonly diagnosed in young children, just days before Christmas 2012.
On Christmas Eve she went into theatre for three hours, where she underwent bone marrow tests to confirm she had cancer.
And on Christmas Day, as she opened her presents, she was given her first bag of chemotherapy.
December 25 that year was spent in a hospital ward at the Royal Aberdeen Children's Hospital (RACH) as Sarah's family tried everything possible to keep a smile on her face.
And the past two Christmases have been filled with challenges of their own as her treatment took its toll.
Three years on, Sarah is now on the road to recovery – and her family are looking forward to their first "normal" Christmas in a long time.
"This year we're enjoying worrying about silly things, like getting the shopping done on time and getting all our presents bought," Mrs Wiseman said.
"This is the first year for a long time that Sarah has been well and we're looking forward to having a very special day."
Just days before Christmas 2013 Sarah developed pneumonia, which meant she needed an IV drip administered every four hours.
In a desperate attempt to spend some time at home on December 25 and regain a bit of normality, her dedicated parents drove her back and forth to the hospital throughout the day to get her treatment.
"We would race back and watch a Christmas movie, and race back again to open presents under the tree," Mrs Wiseman explained.
Last Christmas, as she neared the end of her treatment, Sarah developed a horrendous cold – made worse by her weakened immune system – which wiped her out for days.
This Christmas, the Wiseman family, along with little sister Kirsty, hope to spend the entire day together healthy and happy – and Sarah wants nothing more than simply to be at home.
She completed her two year and four month course of chemo in March, and the second year Cults Academy pupil is almost back to school full-time.
"There is no sign of the leukaemia coming back – she gets checked monthly – and we just hope and pray it stays that way," said Mrs Wiseman.
"Life will never be quite normal again as whenever Sarah has a cough or a cold we will immediately go into panic mode.
"But we are finding our way in our new 'normal' life."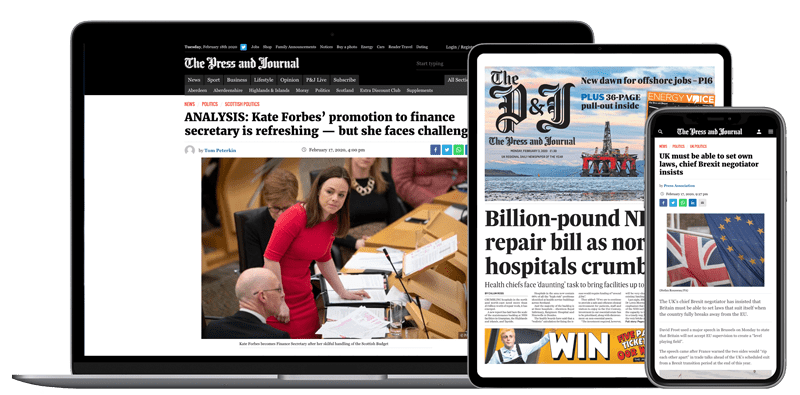 Help support quality local journalism … become a digital subscriber to The Press and Journal
For as little as £5.99 a month you can access all of our content, including Premium articles.
Subscribe