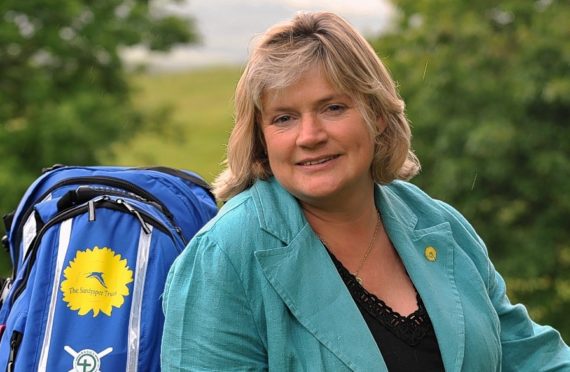 Meet the four people from Aberdeenshire recognised in the Queen's New Year Honours.
"It is often the smallest of gestures that can make the biggest difference to someone else's situation"
A north-east charity chief has been recognised for her efforts in helping to save lives in rural communities.
Claire Maitland will be made an MBE for services to medical emergencies, in recognition of her work with the Sandpiper Trust, which she co-founded.
The 56-year-old, from Crathes, set up the charity with her family in 2001 after her 14-year-old nephew, Sandy Dickson, drowned on holiday in a remote part of Canada.
Since then, the trust has contributed more than £1.5million towards supplying medical equipment for doctors and nurses in remote areas of Scotland.
Last night Mrs Maitland said she was "extremely humbled" to be included on the Queen's New Years Honours list.
And she paid tribute to the emergency services and volunteer responders, as well as the patients and their families who the charity aims to support.
Mrs Maitland added: "I feel extremely humbled to receive this award. Three initials after your name does not change who you are or what you are but it will be a continuous reminder for me of those who have suffered and of those who care for people who are suffering.
"As an inspirational doctor said to me many years ago, 'it is often the smallest of gestures that can make the biggest difference to someone else's situation' – I remember this on a daily basis and try to follow by example."
In the years since the charity was launched, almost 1,000 bags, which cost £1,000 each, have been distributed throughout rural Scotland since 2001.
The bags contain key medical items such as pulse oximeters which measure a person's oxygen levels.
GPs and nurses are often the first to attend an emergency in rural areas and the bags mean they can administer life-saving treatment ahead of paramedics arriving at the scene.
Each year, the bags are used in more than 2,000 emergencies.
The charity has also invested in other medical equipment, such as defibrillators.
"I really wasn't expecting to get anything like this, I'm still so surprised."
A north-east children's charity worker has been honoured by the Queen after decades of helping to support vulnerable youngsters in the area.
Juliette Paton will be made an MBE for services to charity in Aberdeen and Aberdeenshire.
The award was announced last night as part of the Queen's New Year Honours list.
The 68-year-old, who lives in Aberdeen, has volunteered with Children 1st in the area for three decades.
Last night, the grandmother said she was "gobsmacked" when she discovered she was included on this year's list.
Mrs Paton, who helps to manage holiday cottages in the area, said: "I really wasn't expecting to get anything like this, I'm still so surprised."
As well as volunteering with the charity – which supports children who have been the victims of abuse and neglect – Mrs Paton is also heavily involved in organising the annual fundraising event, Touch of Tartan Ball.
The event has become an annual fixture on the north-east social calendar, and has been running for more than 20 years.
Mrs Paton says the dance is the charity's most important fundraising event – this year it raised £140,000.
She added: "Unfortunately there's less and less money available to the charity.
"I think it's really important people continue to suppport the charity as it helps damaged and abused children and their families.
"I just can't bear the thought of any child being hurt in any way, and some of the stories you hear, you don't want to think about.
"I never expected to get any honour, let alone this."
"I would never dream of it, so I feel tremendously honoured and humbled."
A north-east woman will be honoured by the Queen for more than three decades of tireless fundraising.
Kristine Pawson, from Oyne, near Inverurie, will be made an MBE later this year in recognition of her work for children's charity Barnardo's.
The 72-year-old has previously served as the charity's regional secretary for Scotland.
She has also served as a trustee of the organisation and is still the secretary of both the Aberdeen and Bennachie branches of the charity.
Last night, the former primary school teacher was still trying to come to terms with the news.
She said: "Frankly I'm still in total disbelief, you never even think you will be one of the people who is included.
"I would never dream of it, so I feel tremendously honoured and humbled.
"I totally believe in what Barnardo's does for its children and young people – it gives them the chances in life they would never have had otherwise.
"I believe in the whole ethos of giving children a future and believing in them. Every child should have a chance."
"It will still be business as usual!"
A popular local authority worker and community volunteer has been made an MBE in the New Year's honour list.
Maureen Stephen has worked for Aberdeenshire Council for 44 years in registry offices in her hometown of Turriff and, latterly, Maud.
The 60-year-old has also been active across the north-east with her community work through the Buchan Development Partnership and has seen projects such as the rebuild of St Combs' village hall, which burned to the ground in 2009, come to fruition.
Most recently, she has supported the completion of all-weather playing surfaces in the small village of New Deer and in October helped launch the Mintlaw and Central Buchan Initiative community centre.
The cutting-edge centre has a multi-purpose hall, multi-gym, soft play area, meeting rooms, changing rooms, viewing area and cafe.
Last night, Mrs Stephen said: "Most of my working days have been based in the Maud area office where the council, the Buchan Development Partnership, the sports council and the community work together for the benefit of the local area.
"It's an effective model where, with the right support and encouragement, communities can achieve great things. And in 44 years, there have been so many projects.
"The most recent one is the New Deer all-weather pitch and the Macbi centre in Mintlaw, but I've done a lot of support work with community councils. I've worked with village halls and playparks, all closely with the Buchan Development Partnership."
Mrs Stephen added that it would "business as usual" despite her honour.
She said: "It won't make any difference to me, I just hope it will draw more attention to the volunteers in Buchan and how hard they work.
"This is for everyone really, it's recognition for all the work we do and everything they're involved in."
A north-east man has also been awarded in the Queen's New Year Honours list.
Peter Gillan, visitor services assistant at Balmoral Castle, was awarded a silver Royal Victorian Medal.
It is a reward for personal service to the Royal Family, and is considered a mark of "royal esteem".
Meanwhile, Margaret Green will be given a British Empire Medal (BEM) in recognition of her services to Oldmeldrum through her involvement with the Bourtie Rural Women's Institute.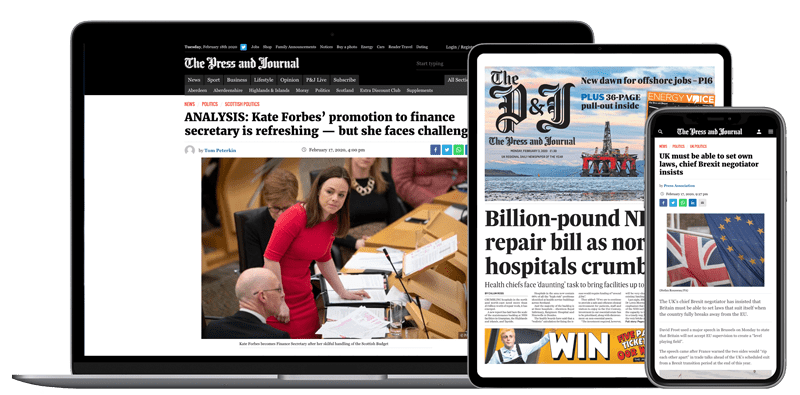 Help support quality local journalism … become a digital subscriber to The Press and Journal
For as little as £5.99 a month you can access all of our content, including Premium articles.
Subscribe