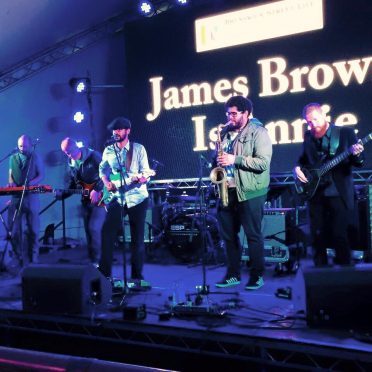 Scottish music comes in many shapes and sizes, from disco rhythms and driving rock to bothy ballads and frenetic funk.
But there are few bands who have burst onto the scene with a more explosive impression than James Brown is Annie, who are getting ready to perform at Aberdeen's The Blue Lamp on January 21.
In the last year, this eclectic group have appeared alongside the Kaiser Chiefs and Martha Reeves at the Belladrum Tartan Heart Festival, they've gained rapturous reviews at some sell-out London venues, such as the Pizza Express Jazz Club in Soho, and they have just released their eponymous new CD.
It's one of those records with an infectious groove, which means it's almost impossible not to start tapping your feet as soon as it has started. And it comes with an almighty pedigree.
After all, the tracks were produced by Average White Band stalwart, Malcolm  "Molly" Duncan and the debut single Ask Your Doctor, was written by AWB vocalist Alan Gorrie.
It might be more than 40 years since Gorrie and his confreres recorded the unforgettable "Pick Up the Pieces". But now, these new hipsters in James Brown is Annie have picked up the ball and run with it.
"We first came up with the name when we were watching Eddie Murphy on Saturday Night Live and he was singing these James Brown-style numbers," says the band's Barry Gordon.
"At the time, we thought: 'That sounds like a good name', but since then, it has become a bit of a mixed blessing.
"Some people are under the misimpression we are a tribute act, and others think we are playing James Brown, when actually he isn't one of our influences – whereas if you mention the Average White Band, Steely Dan and Little Feat, you are in the right ball park.
"But, on the other hand, our name gets people talking. And it's better to have people asking the question than ignoring us."
The six or seven-piece ensemble have clearly got the wind in their sails at the moment, as they prepare for a tour, encompassing the Granite City, Edinburgh, Newcastle and Manchester.
And it's significant they are launching their refulgent slabs of funk in Aberdeen after going down a storm at the Jazz Festival last spring.
"The crowd really took to us, we were given a fantastic reception, and we knew we had to come back as soon as we could," said Barry Gordon.
"These last few months have been pretty memorable. It has been a privilege to have worked with people such as Molly Duncan and Alan Gorrie and, when you are in their company, you realise how much they love playing and performing, even after all these years.
"It seems a while now since we started out as a three-piece band, but we couldn't have been offered more support (including the backing of Creative Scotland)."
The chances are that if you haven't already heard of James Brown is Annie, you won't be in the dark much longer.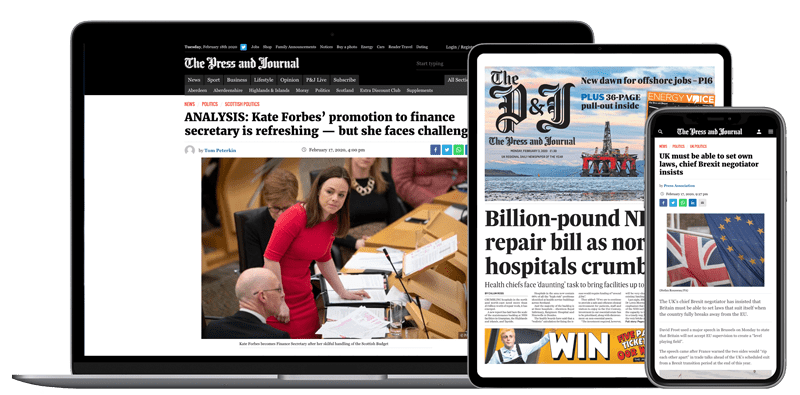 Help support quality local journalism … become a digital subscriber to The Press and Journal
For as little as £5.99 a month you can access all of our content, including Premium articles.
Subscribe