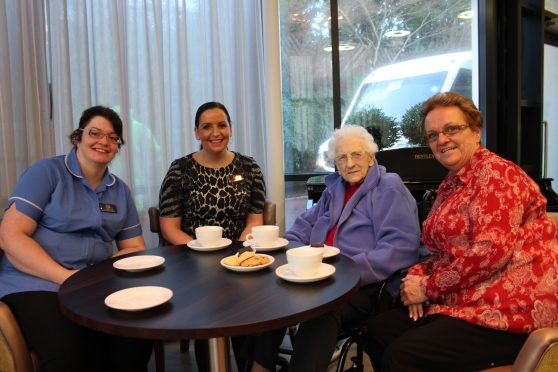 Residents of three Aberdeen care homes were settling back in yesterday after being evacuated earlier this week.
Vulnerable adults in residence at Woodside Care Home, Grandholm Care Home and Persley Nursing Home were moved to safety after being on stand-by amid flooding fears on Thursday.
Some residents from Grandholm were taken to Deeside Care Home in Cults, where seven respite beds had been made available.
Kristin Jackson-Brown, director of care at the home, was contacted on Thursday at 5pm to assist with the crisis.
She said: "We gave seven residents from Bridge of Don emergency respite.
"We helped coordinate the transport and everyone arrived between 8.30pm and 9.30pm.
"They were very cold and tired on arrival but they all settled in and had a good night's sleep and were very happy in the morning."
Sally Willkins, lead service manager at adult services within Aberdeen City Council thanked everyone who assisted with the evacuations.
She said: "We are very grateful for the cooperation and assistance of a wide range of people, not least our own staff but also health, and in particular Woodend, staff, Bon Accord Care, care home providers across the city.
"Also, a special mention must be made to the transport providers who responded in a highly professional manner and helped us to make this as safe and efficient as possible."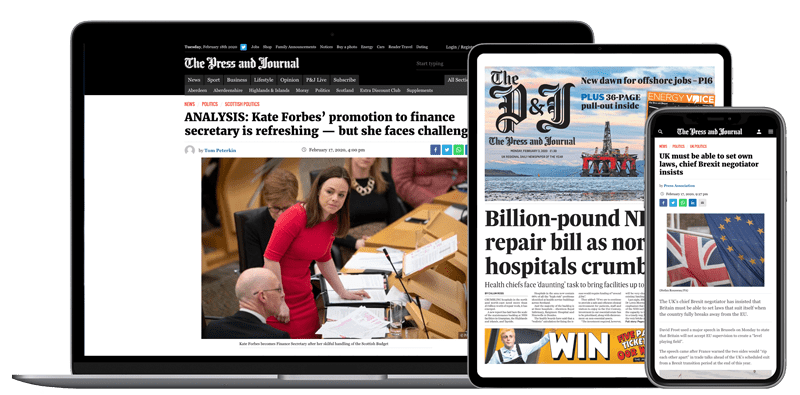 Help support quality local journalism … become a digital subscriber to The Press and Journal
For as little as £5.99 a month you can access all of our content, including Premium articles.
Subscribe