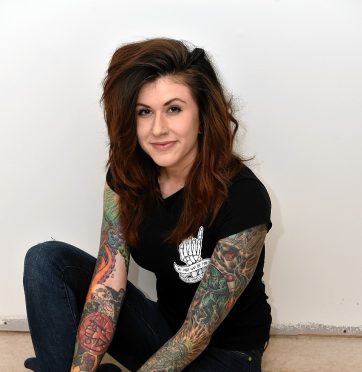 Running in marathons, climbing mountains and growing moustaches are just a few ways that people secure money for causes close to their hearts.
And now one north-east woman is raising hundreds of pounds for a local animal rescue centre devastated by Storm Frank – by offering up her very skin as a canvas.
Locals are being asked to come up with ideas and designs for Eilidh Haggart's next tattoo – just so long as they make a donation to the New Arc centre near Auchnagatt of £7 or more.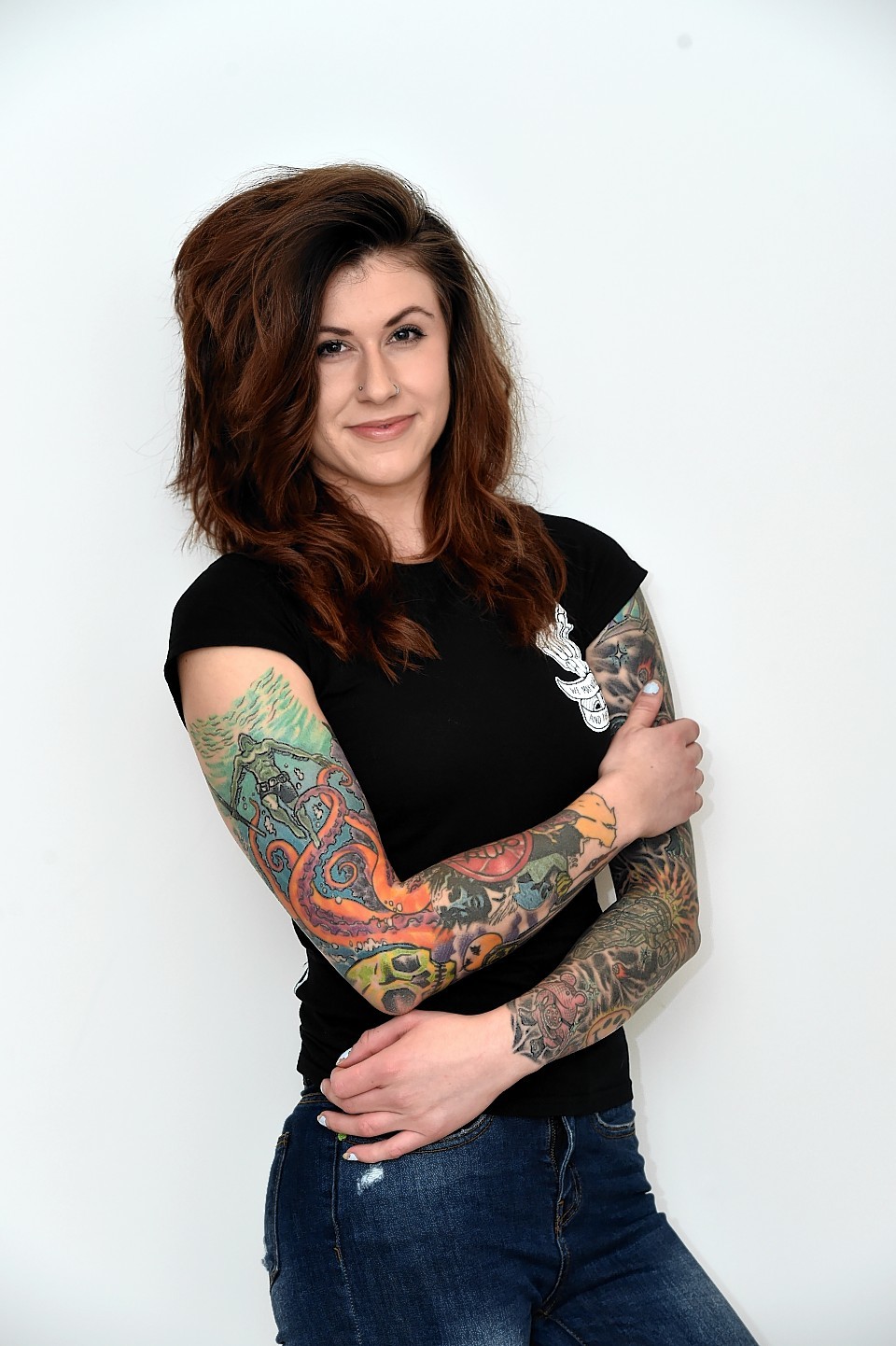 The Potterton woman is a volunteer at the animal sanctuary, which was left with a bill of £10,000 after Storm Frank wreaked havoc on the mobile homes where they house 39 cats and to several aviaries.
Miss Haggart, 24, has several tattoos already, but said she is willing to get the next one on an untouched part of her body such as a knee ditch, the sole of a foot or an armpit  – areas of the body said to be the most painful for body art.
The tattoo itself will be financed out of her own pocket, with all fundraising proceeds going towards the New Arc.
She has so far raised £540 of her £700 goal through a Just Giving page and hopes she can exceed her current target for the charity – which is run by Keith and Pauline Marley.
Miss Haggart said: "I felt like I had to do something a bit mental, especially in January when people don't have very much money.
"They are such nice people, they don't like pestering people – which they have every right to do. People are more than happy to help with this kind of stuff.
"When I heard the total was going to be about £10,000, I thought there is no way they are going to raise that just through the website."
Miss Haggart added: "The suggestions I have had so far have been not bad. There have been a couple of animal-related ones and there has been a suggestion of getting the New Arc Logo.
"I am happy with anything honestly."
Once all the ideas are in, she will conduct an online poll where people can vote for their favourite option.
Donations can be made at https://crowdfunding.justgiving.com/eilidh-haggart-1
Charity's storm bill for new cat sanctuary could cost £10,000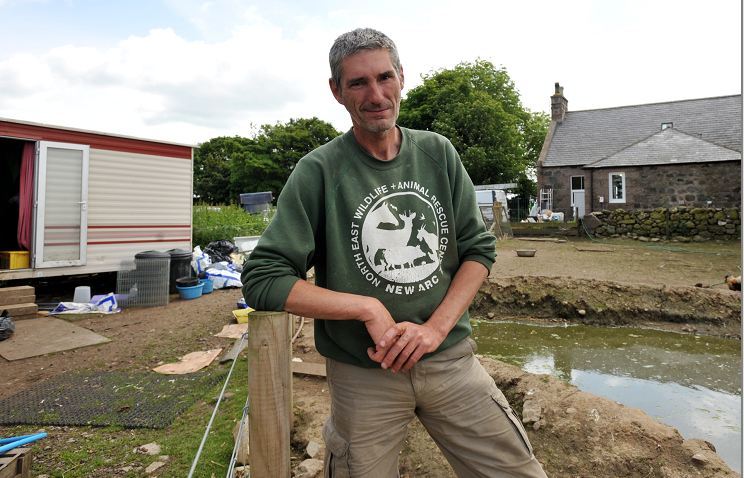 The founder of the New Arc sanctuary said the damage to the charity's base was the worst he had seen since a devastating fire hit the centre in December 2007.
Keith Marley said the roof of a mobile home, used as a safe haven for the centre's 39 cats, was "pulled off like a can opener" before his very eyes as Storm Frank hit the centre.
The New Arc team immediately ran to rescue the animals – who are safe and in temporary shelters elsewhere on the site – although the caravan will now have to be totally replaced.
Fortunately, no animals were injured during the storms.
Mr Marley and his wife and fellow founder, Pauline, are hoping to replace it with a "solid, cat-friendly" cabin, but the bill for this and the wider repair work is estimated at about £10,000, which will have to be funded through donations.
He said: "There has been a lot of damage to the centre, not so much due to the flooding, but due to the high winds. The worst part was the damage to the house for our cats.
"The cats were alright and the aviaries had nothing in them. But it was a pretty stressful day all round.
"The mobile home had the most severe damage, but the rest can be patched up at some point. It is not a case of it needs replaced in two months time, it needs replaced now.
"The replacement has got to be something fairly substantial. But it depends on what we raise."
The mobile home was used by the couple after a fire hit the New Arc eight years ago – killing several animals and destroying their home.
He added he was delighted and grateful at Eilidh Haggart's fundraising efforts.
Mr Marley said: "Eilidh's efforts are just fantastic. She has raised a tremendous amount already and helped out at the centre.
"She gets stuck in, it doesn't matter what job she is doing. She has been a great help.
"I haven't got any tattoos myself because I am a big scaredy cat – but I don't mind wrestling badgers, squirrels and foxes."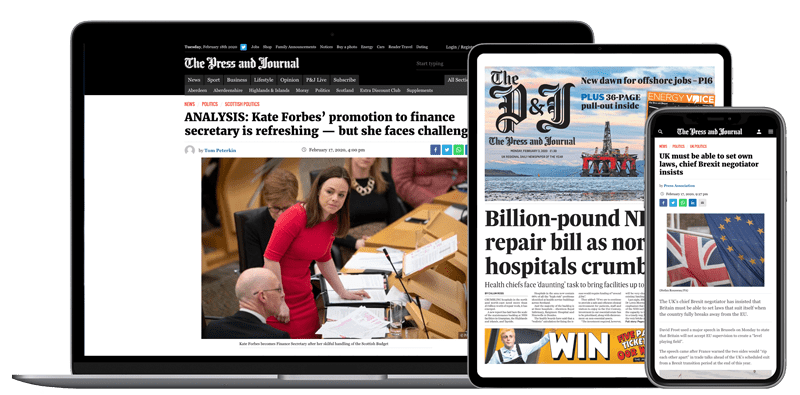 Help support quality local journalism … become a digital subscriber to The Press and Journal
For as little as £5.99 a month you can access all of our content, including Premium articles.
Subscribe