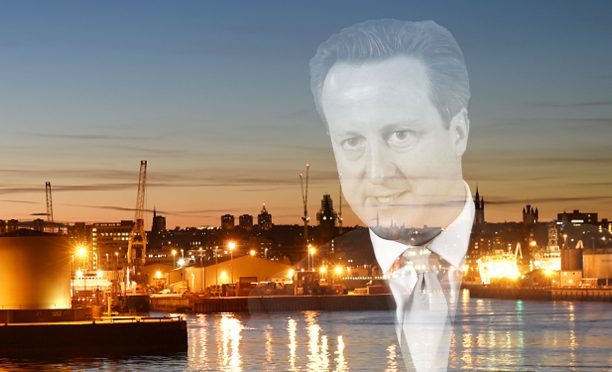 The Aberdeen City Region Deal could ultimately be worth £1.2billion to the north-east.
The Scottish and UK Governments as well as Aberdeen and Aberdeenshire councils signed-off on the historic £250million package of support for the region yesterday.
But the initial funding – being delivered on a 50-50 basis by the Westminster and Holyrood administrations – will just be the start.
The Press and Journal has learned that the two local authorities are poised to commit a total of £200million to the deal.
And private sector partners are likely to invest a further £750million.
About £6million of the Scottish Government's £125million contribution has been earmarked for feasibility studies for transport projects – which could potentially unlock a further £1billion longer-term.
And SNP ministers have committed another £254million for infrastructure schemes.
Aberdeen Council leader Jenny Laing was joined by her Aberdeenshire counterpart Martin Kitts-Hayes, Scottish Secretary David Mundell, Cabinet Secretary for Infrastructure Keith Brown and oil industry doyen Sir Ian Wood for the signing ceremony.
Mr Mundell praised the collaborative effort of those involved in securing the City Region Deal.
He said: "I think it is an example of what people here and right across Scotland want to see.
"They want to see our two governments and local authorities working together in partnership to deliver the transformational deal that we have got on the table today.
"I see the city deal as kick-starting far more investment here in the north-east.
"The prime minister sees that the oil and gas industry has a bright future, these are difficult times, but we have to take steps to support that industry to move forward to allow a range of investment to take place.
"It's a very exciting package of measures. Let's look now to continue what we've achieved together."
Councillor Laing said it was a "historic day" for the north-east.
She said: "The Aberdeen City region is one of the most prosperous in the UK.
"It is recognised worldwide as a centre of excellence for the oil and gas industry and has consistently experienced above average rates of growth in terms of population, business and enterprise.
"Today is a starting point for the transformation of the north-east of Scotland and I look forward to continuing our discussions with all layers of government and the private sector."
She was echoed by Aberdeenshire Council co-leader Councillor Kitts-Hayes who said: "This additional investment will allow us to press ahead with much needed infrastructure projects across the north-east which in turn will be a major boost to the local economy."
Meanwhile, Mr Brown praised the Aberdeen harbour development particularly.
He said: "If you go, as I have many times, to the harbour you can see a huge number of vessels who cannot get in. This shows the demand is there.
"If we can help make the industry more efficient and effective by making access to the harbour easier then that has to be good for the industry as well."
But the opposition SNP group in Aberdeen council was less enthusiastic.
SNP group leader Councillor Jackie Dunbar said: "The UK government is only putting in £125million, a far cry from the £2.9billion that was being talked about over the last year, so we still have a long way to go before Aberdeen gets the full investment it needs."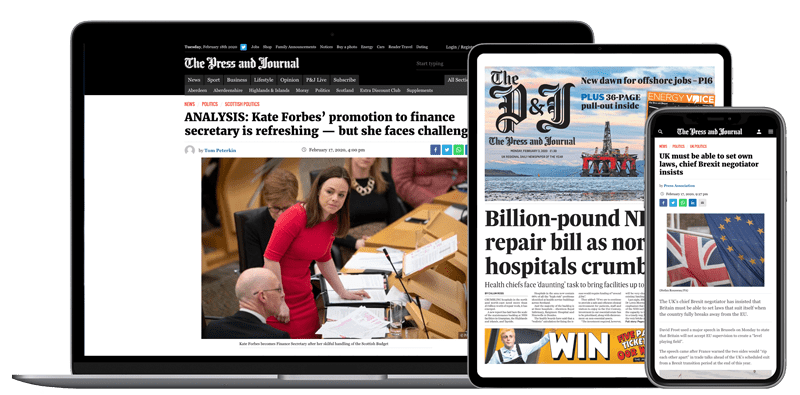 Help support quality local journalism … become a digital subscriber to The Press and Journal
For as little as £5.99 a month you can access all of our content, including Premium articles.
Subscribe