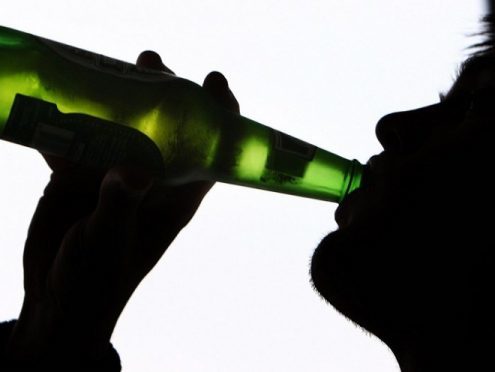 Aberdeen City Council will be asked to look at allowing people to booze on the streets.
A motion has been put forward calling on the authority to review its by-law which prevents people from drinking in public places.
It was initially put forward by SNP councillor David Cameron to full council in December, and will now be considered at Tuesday's finance committee meeting.
Mr Cameron has made the call following the success of the Christmas village at Union Terrace, where the law was temporarily relaxed to allow people to drink at the event.
Last night, he said he felt it was time to revisit the rules as there appeared to be a changed attitude to alcohol in the Granite City since the legislation was introduced more than a decade ago.
Mr Cameron said: "Previously we had only suspended the by-law when we had the big BP big screen events in Duthie Park.
"Union Terrace was quite different as it was six weeks we suspended the law.
"It made me think about the bye-law and whether it was actually necessary any more.
"I think we (the council) should speak to the police, let's speak to the license holders, let's talk to the public and find out if we've changed our attitudes."
Mr Cameron said the council should follow the model of other European cities, where drinking in public places, such as parks and civic squares, is common.
He added: "I'm sure when it was introduced it was to stop things like homeless people drinking things like cider on park benches, but you just don't see that anymore.
"You still have people sleeping on the streets, which is a tragedy, but we're dealing with the situation in a much better way these days.
"If the answer to the review is yes, we still need the by-law, then that's fine, but I think we need to ask the question."
If approved, the review will be carried out over six months in conjunction with Police Scotland, NHS Grampian, pubs and clubs, and the public.