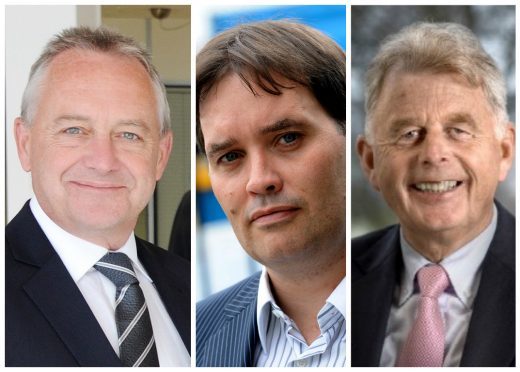 An employment tribunal has held that a former director of a north-east energy firm was forced into resigning after oil tycoon Ian Suttie ignored concerns about apparent financial irregularities in the company's records.
In a recent written judgement, the tribunal held that Mike Gough, former commercial director at First Integrated Solutions Ltd, told Mr Suttie he was worried about "irregular payments" that appeared to had been made in 2013, when the former owner of the firm, Calum Melville, was still working as the CEO.
According to the judgement, after discovering some "old invoices", which had been submitted for payment by Mr Melville's wife Susan, Mr Gough believed these to have been bogus.
The tribunal, which was held in Aberdeen, heard that despite raising these concerns with Mr Suttie – who bought over the firm from Mr Melville – no action was taken.
And according to the judgement, on one occasion when Mr Gough visited Mr Suttie in his Queen's Road office, he sat with his hands over his ears as he tried to tell him about the apparent "financial irregularities".
Eventually, following a series of other changes at work, Mr Gough suffered a mental breakdown and felt he had no other option but to resign for the sake of his health.
Following the four-day hearing in December, the panel ruled the former company director had been treated unfairly.
He has now been awarded £76,574.
Last night Mr Gough said he felt "vindicated following the decision".
"I am relieved because it has been a very stressful time. It has been quite hard going through that process and quite traumatic in terms of stress levels."
In the written decision, the tribunal judge recorded that Mr Gough had discovered the apparently "bogus" invoices which related to the supply of "rigging loft" equipment.
However, when the invoices were examined more closely Mr Gough believed no equipment had ever been delivered.
The tribunal held that Mr Gough, who was represented by Frank Lefevre, of Quantum Claims, raised his concerns with other members of the board, and latterly Mr Suttie, however the millionaire failed to take action.
Later in the summer of 2014 Mr Gough discovered that Mr Suttie had made an agreement with Mr Melville to "roll up" a number of the disputed payments and treat them as a loan to a company called Denmore Investments Ltd.
Denmore Investments Ltd was partially owned by Mr Melville.
In the tribunal's judgement the employment judge, James Hendry, stated: "As the claimant was concerned about these matters he raised them directly with Mr Suttie at his office in Queens Road, Aberdeen.
"This occurred in about June 2014. He suggested to Mr Suttie that these transactions were a fraud and that the police should be notified.
"Mr Suttie put his hands over his ears, indicating that he was not prepared to listen to the claimant.
"The claimant was upset at this behaviour and concerned that the matter was not being dealt with seriously. He was concerned that the arrangement might not be lawful."
As well as his concerns over the company's finances, Mr Gough felt that his working life turned sour.
His lawyer argued that he was later subjected to a course of conduct within the company which was "far beyond" what could be justified.
He claimed he was bullied in board meetings by Mr Suttie and forced to sign a contract which saw his notice period decreased.
He said the "tipping point" was when a request for holidays, after being signed off work sick with stress, was rejected and he had to go on a business trip to Ireland.
'We respect tribunal's decision'
Last night a spokesman for First Integrated Solutions Ltd said: "Mr Gough resigned in December 2014 and then in early 2015 he raised a claim against First Integrated Solutions Ltd for unfair dismissal.
"A principal part of Mr Gough's claim was related to previous concerns, when First Integrated Solutions Ltd was under the previous ownership and control.
"First Integrated Solutions Ltd rejects that it did not take Mr Gough's concerns seriously and it has repeatedly stated this position each time Mr Gough has made these allegations.
"First Integrated Solutions Ltd regrets but of course respects the tribunal's decision to prefer Mr Gough's testimony to that of First Integrated Solutions Ltd, and wish him every success in his future career.
"Picking up specifically on comments about alleged irregular payments and a "wrap-up loan" to Denmore, the facts of the matter are that as at 31st December 2012 the loan was recorded in the books and records of both Denmore and First Integrated Solutions Ltd.
"The loan remains unpaid and has been fully provided for in the audited accounts of First Integrated Solutions Ltd."
Callum Melville was not involved in the tribunal hearing, and when invited to comment on the judgement, did not wish to do so.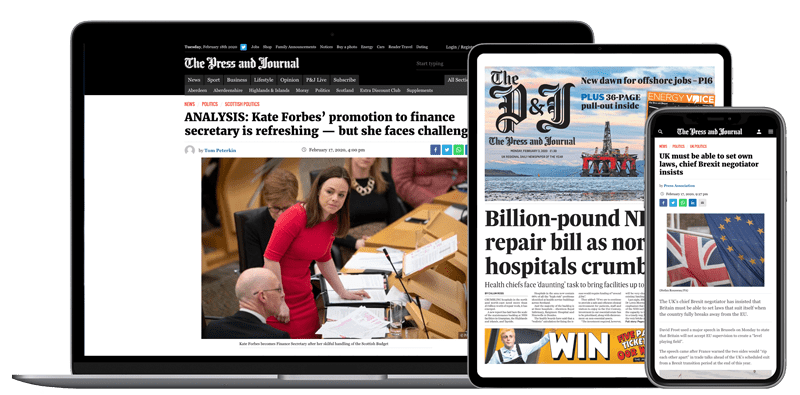 Help support quality local journalism … become a digital subscriber to The Press and Journal
For as little as £5.99 a month you can access all of our content, including Premium articles.
Subscribe