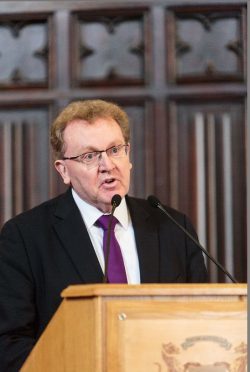 Council leaders in Aberdeen will use a debate on the City Region Deal today to call for the Scottish Government to devolve more powers to local authorities.
Members of the finance, policy and resources committee are due to meet at the Town House to note the signing of the £250million 10-year project for the north-east and agree on the next steps.
But the administration plans on adding an amendment to the document calling for the chief executive to bring a report to the next full council meeting on how the deal can be "strengthened" through the use of more powers from Holyrood.
It suggests the authority should gain "further decision-making tools" including "non-domestic rates, council tax setting, air passenger duty and a tourism charge."
Committee convener Willie Young said: "The most important thing for me is that we ask the Scottish government to devolve power from Holyrood to local government, because the only way to grow a city and to grow a region is by giving a city more powers."
"All the cities are asking the Scottish government for this now, so it's high time the Scottish government looked at giving us more fiscal and non-fiscal powers so we can start to look at growing the economy."
But last night, an opposition councillor accused the administration of focusing on "fantasy economics" instead of the financial future of the city.
The SNP's Stephen Flynn said: "This rambling motion from Labour typifies the manner in which they have run our city since 2012. At a time when officials should be fully focused on the council budget, Cllr Young wants them to spend the next two weeks focusing on his fantasy economics.
"Here we have a finance convener who is seeking to devolve powers which the Scottish Parliament does not currently have and which his leader in the Scottish Parliament already has plans to spend.
"This would be a laughing matter were it not for the fact that he appears to want to increase council tax and introduce a tourist tax – at the very time when hotel occupancy in our city is plummeting.
"In reality, this Labour administration should be directing their ire at the UK Government who, despite receiving some £300bn from our oil and gas sector, have offered a measly £125m rescue package for the region."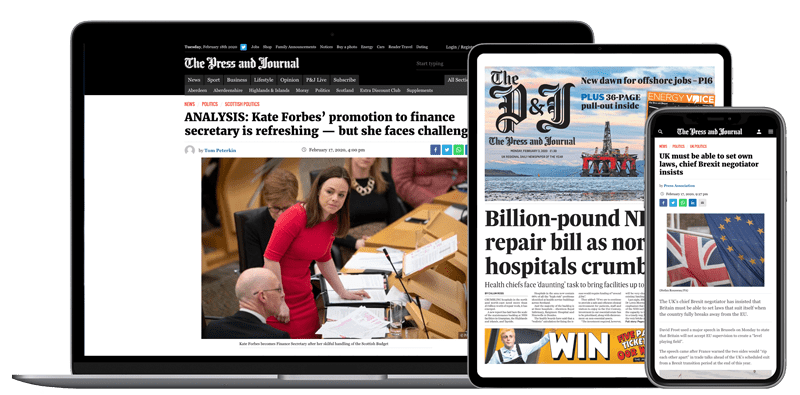 Help support quality local journalism … become a digital subscriber to The Press and Journal
For as little as £5.99 a month you can access all of our content, including Premium articles.
Subscribe