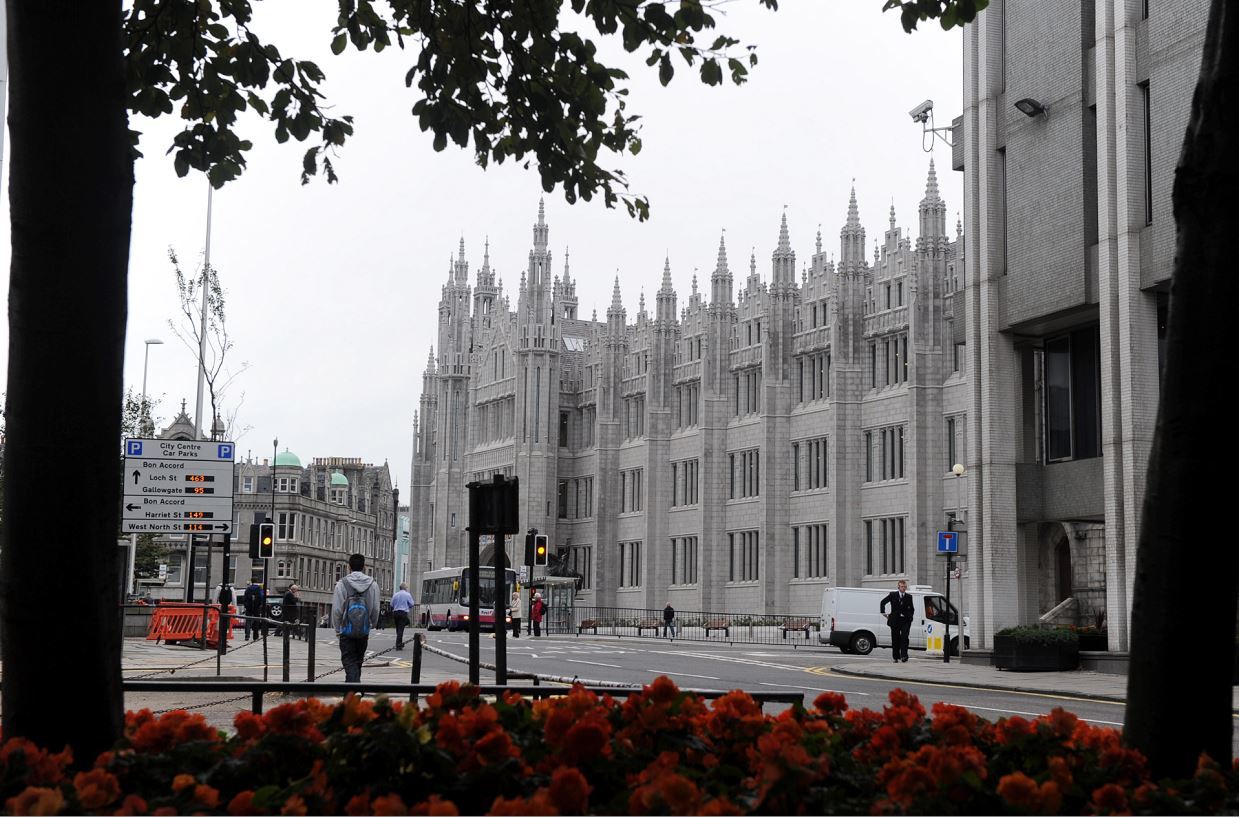 Controversial proposals to pedestrianise one of Aberdeen's busiest streets could move forward next week.
Plans to create a civic square by closing off Broad Street to traffic were shelved in 2014, just weeks before the Marischal Square development was approved.
It later emerged they could be revived as part of the city centre masterplan – despite concerns the closure would cause significant problems on the roads in the surrounding area at peak afternoon times.
Now councillors are being asked for their thoughts on the proposals, and with three options on the table – full pedestrianisation, public transport and bicycles only, or retaining full access – new designs have been drafted up.
But last night a row broke out after councillors discovered they will get just one hour to scrutinise the designs before voting on whether to put them to the public.
The full council meets at 10.30am on Tuesday, but a report tells members they will only receive the fresh information at 9.30am.
SNP transport spokesman Graham Dickson last night said he was sure citizens would be "outraged" that councillors were being given so little time to examine the proposals, with other city representatives echoing his concerns.
The report to councillors reads: "Designs have been prepared to demonstrate what the space could look like for each option, showing a revised design with space for traffic limited to two lanes with no space for bus waiting, public transport and bicycle only access, and full pedestrianisation, respectively.
"Due to the time constraints meeting this instruction, designs will be displayed to members on the morning of the council meeting in the council chamber at 9.30am."
A public consultation is expected to be held later this spring before a final decision is made on the future of Broad Street, potentially before the summer recess.
Last night Mr Dickson said giving members just 60 minutes to scrutinise the designs "limited the public's options".
He said: "To only have an hour to look at them first gives us very little option to improve the designs or even add more for the public to look at.
"The public may not like any of the options on the table and then what? I think they'll be outraged we are not given the time to make up our minds.
"It's such a big decision that will affect the city for years to come that we should properly get the chance to look at these plans."
Bill Skidmore of the Reject Marischal Square campaign group said he "didn't understand the rush".
He said: "Why is everything this council does so urgent?
"They did this with the Muse development where that was also a rushed job through the processes.
"It seems like the ruling coalition has already made up their mind to put it out to public consultation."
City centre community council chair Dustin MacDonald added: "An hour doesn't seem long enough for something that could shape Aberdeen for years."
Broad Street was closed to traffic one way temporarily for construction of Marischal Square until a rebellion within the administration lead to a U-turn in December.
Deputy council leader Marie Boulton led the opposition for the closure, branding the move to ban cars from Broad Street premature.
Last night she agreed members should be given more time to examine the designs, but assured the public that they would get their say.
She said: "Personally I think we should be given longer to look at the designs but they will go out to public consultation and the public will get to have their say then."
Infrastructure convener Neil Cooney, however, said he felt an hour to scrutinise the designs was "plenty of time".
He said: "I don't think it is a particularly difficult decision.
"It's either A, B or C so it's not that difficult to look at that the different proposals and make up our minds.
"We have been given a range of options before and now there are only three options to consider."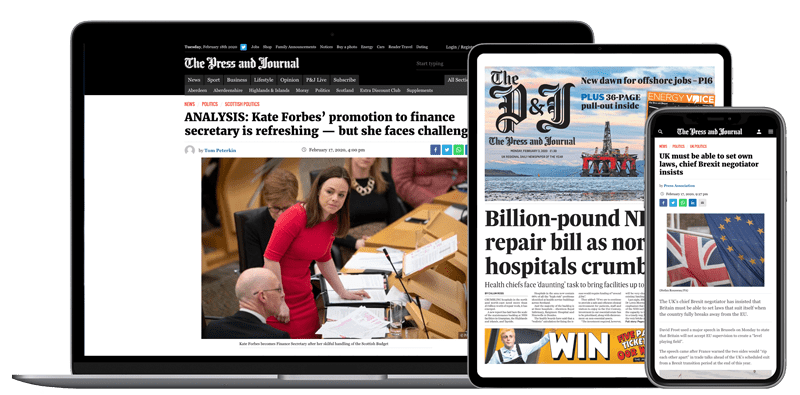 Help support quality local journalism … become a digital subscriber to The Press and Journal
For as little as £5.99 a month you can access all of our content, including Premium articles.
Subscribe