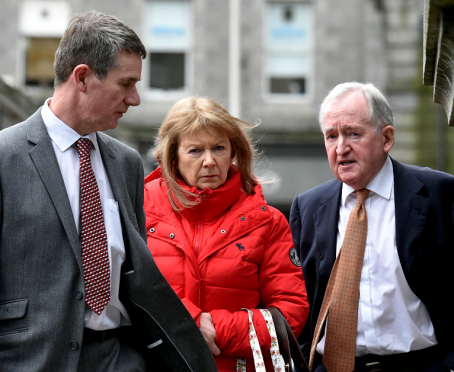 A tribunal heard yesterday that an "unholy row" at a meeting with her NHS Grampian colleagues was one of the main reasons for a former hospital nurse resigning from her post.
Anne Croft, who was employed as a nurse by the regional health board, claimed she was forced to quit after being bullied by surgeons and her fellow nurses at Aberdeen Royal Infirmary.
She is currently suing NHS Grampian for loss of earnings at an employment tribunal.
Ms Croft has claimed her concerns, regarding alleged bone, blood, cartilage and other contaminants found on surgical trays went unheeded by her co-workers at the hospital.
She said she had been unfairly targeted by the organisation's surgeons.
Yesterday, the tribunal's chairman, James Hendry, heard from Ms Croft's representative – Frank LeFevre of Quantum Claims – about the last meeting between Ms Croft and her colleagues before she left her job.
Mr LeFevre explained to the tribunal that, although a number of letters of complaint had been drafted about Ms Croft, prior to the meeting, his client – who had just returned from a few weeks off work due to stress-related health issues – had not been invited to view them.
The tribunal heard evidence from witness Angela Kidd, a practitioner nurse who had been in charge of Ms Croft's operating theatre in the latter's absence.
Ms Kidd told the tribunal of how she, her colleagues and a number of surgeons who worked in the operating theatre had previously raised concerns over claims Ms Croft had been over-scrupulous prior to surgeries taking place.
This was allied to her insistence on making sure surgical equipment was completely decontaminated, delaying some operations by as much as 90 minutes.
These concerns, the tribunal was told, had been written down in letter form, but Mr LeFevre claimed that by not being briefed on the nature of the complaints, Ms Croft was placed in an unfair situation when she attended the meeting.
Ms Kidd told the tribunal the meeting had been intended to air the issues weighing down on staff members regarding Ms Croft's conduct.
However, she claimed Ms Croft's "dismissive" attitude to her colleague's concerns led to a highly argumentative meeting, which Mr LeFevre described as an "unholy row".
Ms Croft handed in her resignation a few days later.
The tribunal is expected to reconvene within the next two weeks.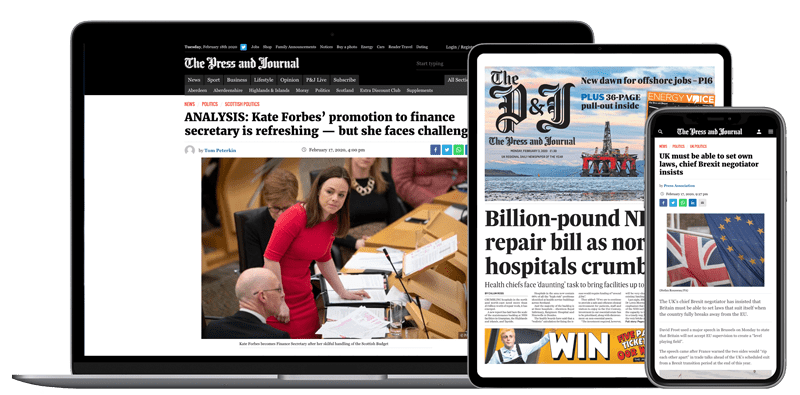 Help support quality local journalism … become a digital subscriber to The Press and Journal
For as little as £5.99 a month you can access all of our content, including Premium articles.
Subscribe