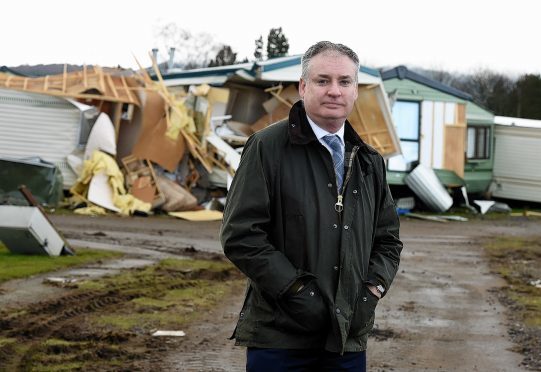 Scotland's cabinet secretary for the environment, rural affairs and food yesterday hailed the people of Ballater as he paid his first visit to the flood-torn community.
Richard Lochhead toured the area, visiting a farm, H.M Sheridan butcher, CycleHighlands and the village's flood-ravaged caravan park.
The SNP politician for Moray made the trip as he announced an extra £1million of funding from the Scottish Government towards the Agricultural Floodbank Repair Scheme.
£1million had already been set aside for the fund, but more was pledged following a huge response from farmers.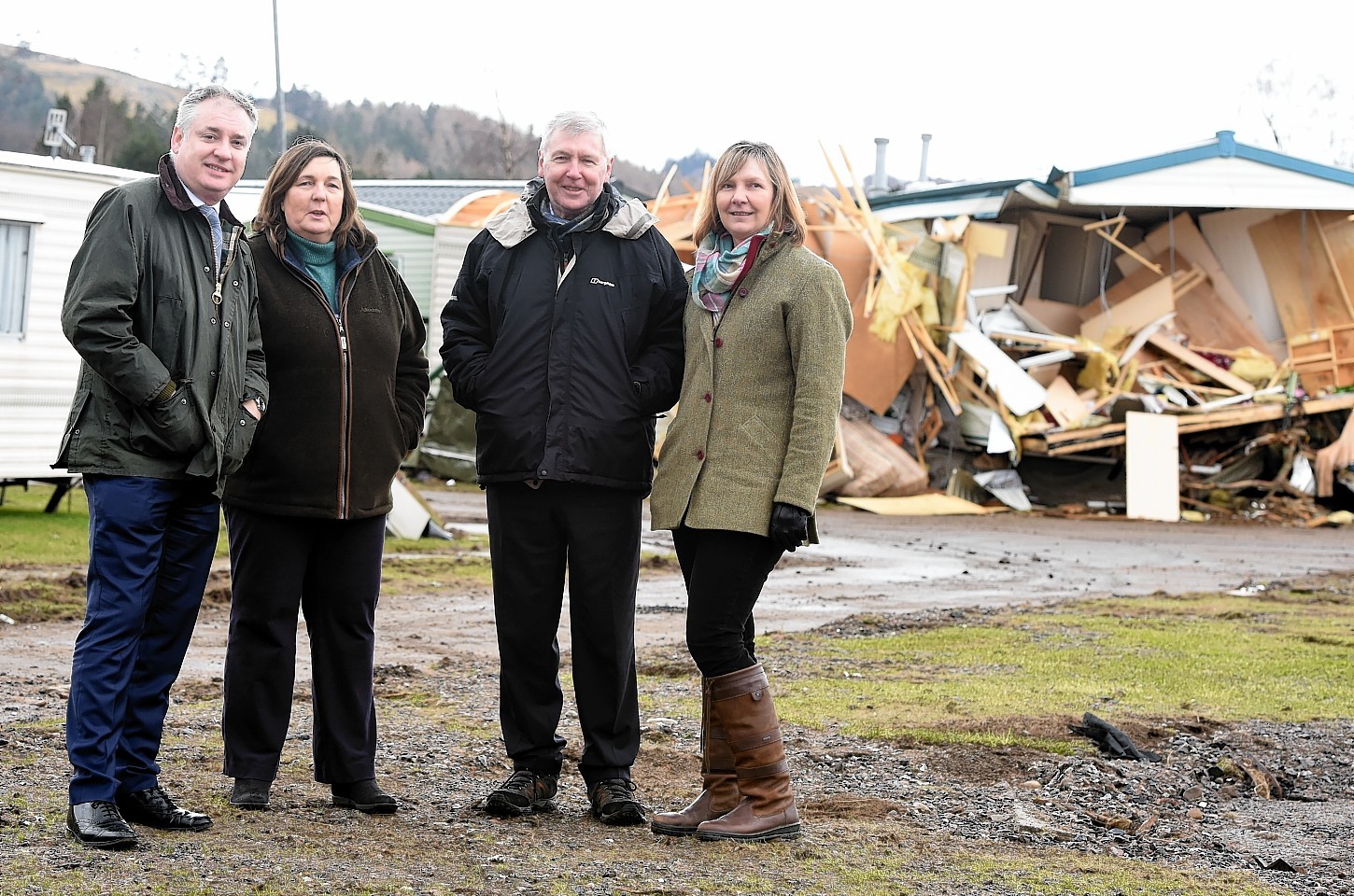 Holyrood also vowed £2million to Aberdeenshire flood victims through the Scottish Government Relief Fund.
Business owners are eligible to apply for £1,500 and a separate £3,000 grant.
Mr Lochhead said: "Whilst there is a huge amount of work underway, it is encouraging to meet the residents and local businesses, and hear about the community spirit (and) everybody pulling together.
"It makes you realise just what the scale of devastation was.
"Clearly, there is a determination to show that Ballater is open for business and is optimistic about the future. Yes there is a lot of work to be done to rebuild but it is well underway.
"I have had nothing but positive feedback from the businesses and residents I have met."
He added that £5million of capital funding for local authorities could be put towards a bund on the river.
Mr Lochhead said: "There is a £5million fund available to hep local authorities to repair infrastructure. Some of that is being used for the road, the A93.
"Clearly, this is not just a case of the village itself, local farmland has been affected as well and that is why we are announcing a further £1million for the flood bank restoration fund on top."