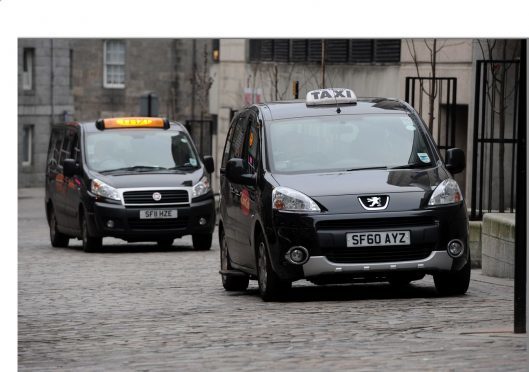 Cabbies in Aberdeen will have to wait to find out whether they will be forced to make their vehicles wheelchair accessible.
From next year all hackney drivers in the city will have to make sure they meet the new requirement.
But there has been growing opposition to the plans from union chiefs, who have also enlisted the support of city councillor Michael Hutchison.
Unite claims there is already sufficient provision in the Granite City, with more than 500 vehicles equipped for wheelchair users.
Councillor Hutchison, who represents the George Street-harbour ward, tabled a motion at yesterday's licensing committee asking for the local authority to hold a public consultation on whether the requirement should be scrapped.
Tommy Campbell and Stevie Robertson, from Unite, were also at the meeting and addressed the committee.
They said the union carried out its own survey of hundreds of passengers and claimed they were broadly against the plans.
It has also been argued that not everyone with a disability uses a wheelchair, and the policy could discriminate against members of the public who have other mobility issues.
Mr Campbell also said that some wheelchair passengers preferred to travel in saloon cars.
But the existing proposals are supported by the Wheelchair Action Group, which is made up of taxi drivers.
The organisation's secretary, Tom Wilson, who has worked in the trade for the past 16 years, said the policy was "fair" and "non-discriminative".
He said that if some vehicles were wheelchair-friendly and others were not this would create a two-tier system, which he argued was unlawful.
Mr Wilson added: "The reason we know the policy will work is clear, at present many cities in Britain have been operating 100% wheelchair policies for years and these cities are bigger than Aberdeen, such as London, Liverpool, Glasgow, Edinburgh."
Committee convener Scott Carle suggested members should delay making a decision until a report on the legal implications of reversing the policy could be prepared.
Mr Campbell said later that was supportive of the committee's decision.
He added: "We understand the council's position at this stage, all we are asking is for them to take into consideration the customers and taxi drivers' views before making a decision."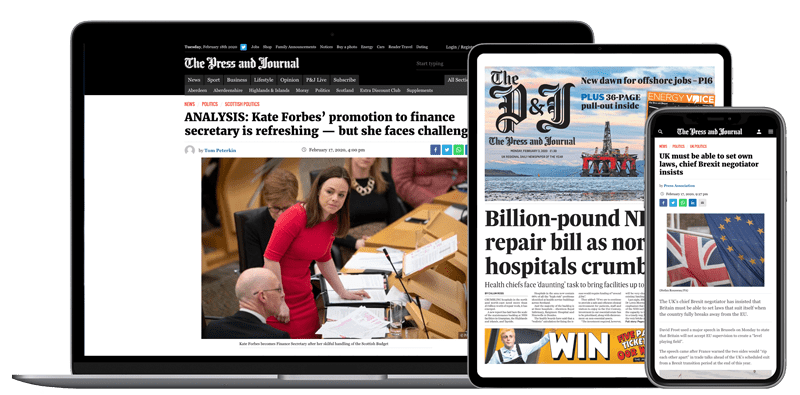 Help support quality local journalism … become a digital subscriber to The Press and Journal
For as little as £5.99 a month you can access all of our content, including Premium articles.
Subscribe