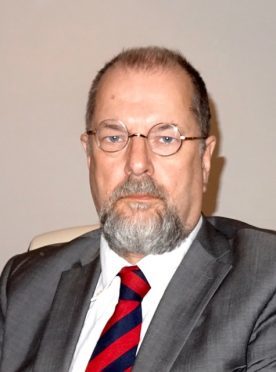 The man leading the review into the circumstances surrounding the death of Bailey Gwynne last night described the incident as a "dreadful tragedy that has moved an entire community."
Andrew Lowe, who has been intimately involved with high profile investigations across the UK including the Hillsborough disaster, was appointed yesterday to lead the independent multi-agency review of the shocking incident.
It has been commissioned by members of the Aberdeen city chief officers group comprising Angela Scott, chief executive of Aberdeen City Council, Malcolm Wright, chief executive of NHS Grampian and Campbell Thomson, Police Scotland's North East divisional commander.
Other agencies will be invited to contribute as required and will include a representative from the Scottish Children's Reporter Administration (SCRA).
The review will begin in May and Mr Lowe said he hoped to have the report finished by September.
Bailey, who was 16, died after being stabbed in the heart during a fight at Aberdeen's Cults Academy in October.
The High Court in Aberdeen heard an argument started over a biscuit and the teenager convicted of his culpable homicide carried knives and other weapons to school.
The teenager, who is also 16 and cannot be named for legal reasons, admitted kill Bailey, but denied murder.
On Monday, at the end of a five-day trial at the High Court in Aberdeen, a jury took an hour and 40 minutes to clear him of the more serious charge and find him guilty of culpable homicide.
The teenager will be sentenced at the High Court in Edinburgh on April 1.
Mr Lowe is the current independent chairman of child protection and the independent chair of adult protection for Renfrewshire and the chairman of the Glasgow Public Social Partnership for Learning Disability.
He trained for a career in law and worked in the legal profession from 1973 until he moved to Scotland in 1974 where he began his social work career with Fife County Council.
Moving to England in 1982, Mr Lowe set up community mental health teams and England's first patients' councils in psychiatric hospitals.
He became area director for Rushcliffe where he managed the aftermath of the Hillsborough tragedy, working with distraught Nottingham Forest fans.
Last night he told the Press and Journal he was "committed" to making sure the review was fair but added that much was still to be decided about its scope.
He said: "I want to convey my absolute determination to be independent and impartial in this review.
"I am from a different part of Scotland and am not connected to the north-east, although, like everyone, I watched the events of that day unfold with horror.
"It was such a dreadful tragedy that moved an entire community in the north-east.
"I will determine the scope of the investigation as I see fit based on what other agencies bring to me."
Aberdeen City Council leader Jenny Laing said the authority wanted to "learn lessons" from the incident.
She said: "In selecting someone of the calibre of Andrew Lowe, the Aberdeen chief officers group have made a strong statement that they want a full and independent review into the tragic circumstances leading to Bailey's death.
"We all want to learn the lessons from this terrible event and the findings of the review will be published and widely shared.
"At the centre of this tragedy is a loving family coming to terms with the death of their son and brother who was taken too soon.
"Andrew Lowe will now work over the coming months to examine all the facts.
"We owe it to Bailey and his family to fully review these events and I know all the city's agencies will take the findings very seriously indeed."
Earlier this week, Bailey's family paid tribute to him in an emotional statement released by his mother Kate.
They described him as their "sweet boy with a big dream".
Ms Gwynne said that despite the youth's conviction for culpable homicide "nothing will give us back what has been taken".
She added that Bailey's family would always be "immensely proud" of him and that it had been a "true blessing and a privilege" to have him in their lives.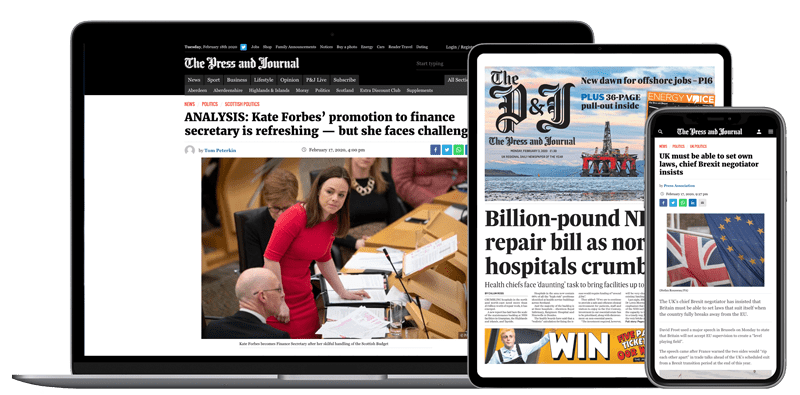 Help support quality local journalism … become a digital subscriber to The Press and Journal
For as little as £5.99 a month you can access all of our content, including Premium articles.
Subscribe