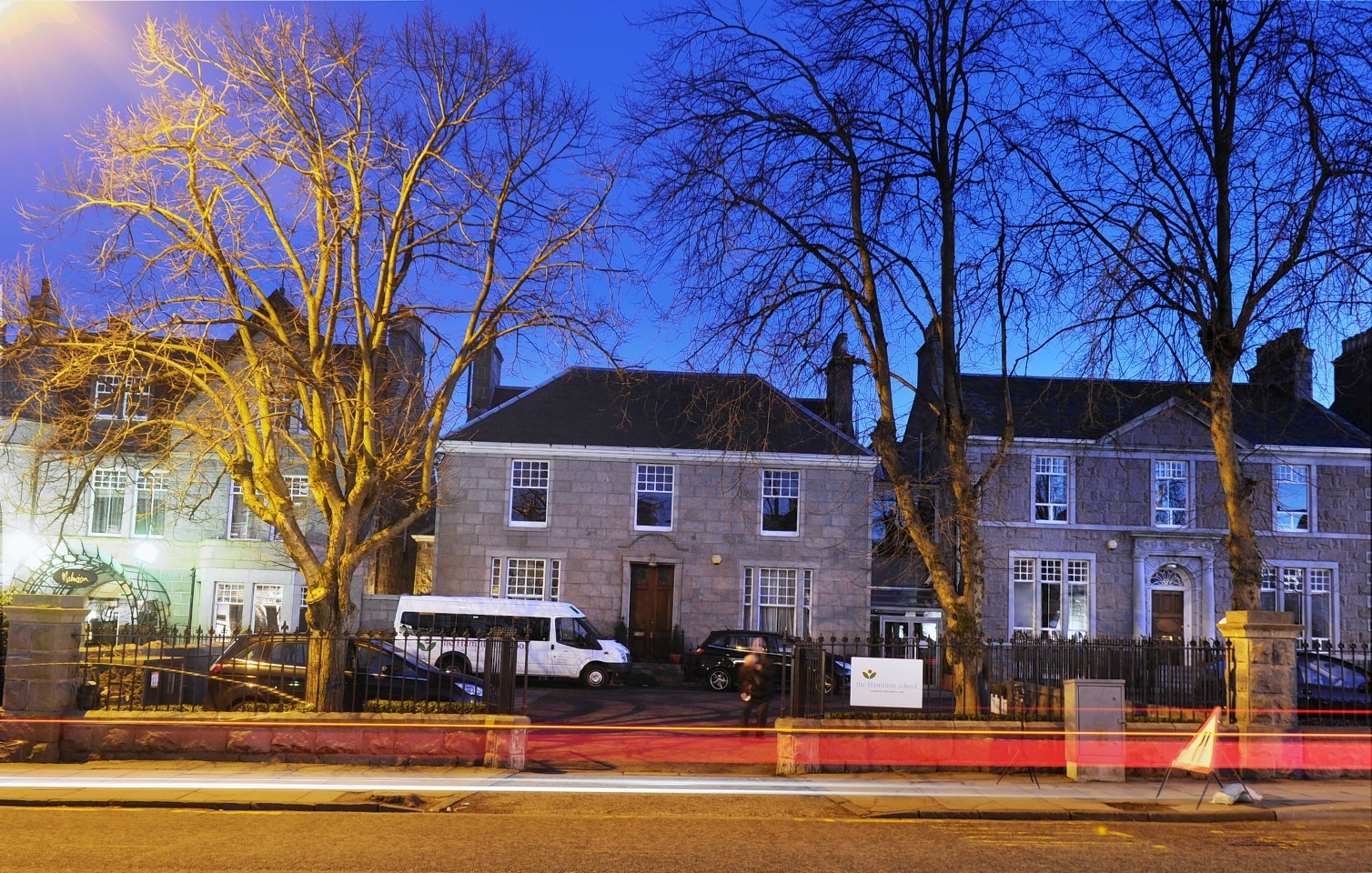 A former north-east school, which closed down in controversial circumstances, could soon be transformed into a luxury hotel.
Hamilton School was shut by the Scottish Government in 2014, following a probe by police and the national care watchdog.
Now, developers, Status Properties, has submitted formal proposals to open a luxury hotel on the site.
The scheme, in Queen's Road, would create a 90-bedroom development on the site, with a fine-dining restaurant area also included in the plans.
Developers hope the facility, which would be upwards of 6,500 sq ft, would be awarded at least four stars.
The proposal of application notice also details that the existing listed buildings at the site would be retained, while the modern extensions would be demolished.
Ivor Finnie, of Status Properties, said: "We are delighted to acquire this prime site for hotel development.
"We hope to develop a hotel which is at least as good as its two neighbours, the Chester and the Malmaison."
It's anticipated a full application will be lodged with the city council in June, prior to a decision being made in October.
Ministers decided to close the school after the Care Inspectorate, who arrived on February 7, 2014, referred three child protection cases to Police Scotland.
The inspection team also had to intervene in two classes after "serious health and safety risks were observed".
A report also highl further problems which included failing to keep accurate information on nursery children's "life-threatening allergies".
Inspectors also found that children as young as 12 months were expected to feed themselves without staff support – even when unable to do so.
And Education Secretary Mike Russell said the report was the "worst" he had ever read.
Aberdeen City Council spent more than £250,000 providing places for 98 children to be educated for five months after the fee-paying families were left without childcare.
In February 2014 children initially entered Braeside Primary, which was hastily reopened after being mothballed. By July, only 47 remained, and by the beginning of the new term all pupils had found an alternative school.
A public consultation on the hotel plans will be launched in the coming weeks.