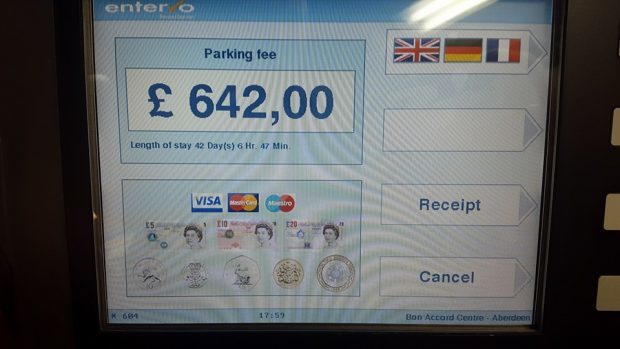 A shopper in Aberdeen got a shock this weekend when a machine in the Bon Accord shopping centre showed she had to pay £642 to get out.
Kerrie Andrews, from Westhill, was heading back towards her car when she dropped her chip as she approached the payment machine.
Picking it up again, she slotted it into the machine only to be greeted with the huge bill.
"I panicked at first", she said. "But it turned out I'd actually picked up someone else's chip when I dropped my own."
"I had been shopping all afternoon – it would have been a bit much to have to pay that big bill too!"
It turned out the other chip had been lost by a previous customer some 42 days ago and, as a result, wracked up the huge £642 bill.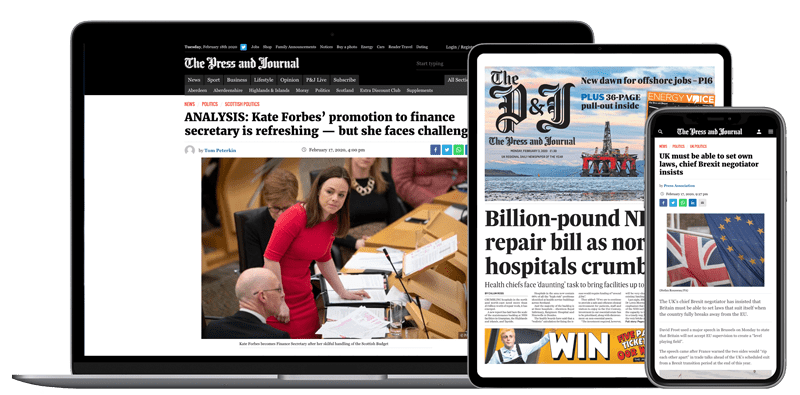 Help support quality local journalism … become a digital subscriber to The Press and Journal
For as little as £5.99 a month you can access all of our content, including Premium articles.
Subscribe