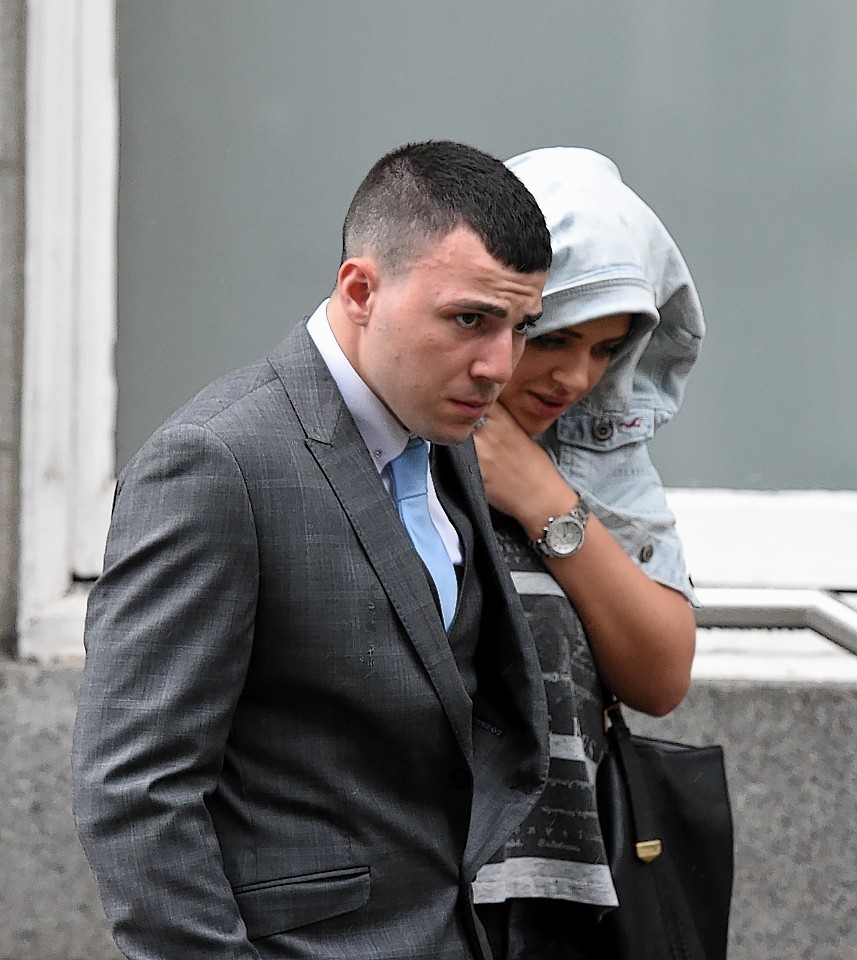 A former soldier has been locked up for biting a man's nose off – just three months after he was spared jail for tearing away part of a student's ear.
Scott Melvin was allowed to keep his liberty in August last year, despite permanently disfiguring Peter Reid in a city centre attack.
Just three months later, the 22-year-old left another young man scarred for life.
Yesterday, Sheriff Annella Cowan jailed Melvin for 18 months for the "nasty and feral attack" and placed him under supervision for nine months on his release, labelling him a danger to the public.
However, last night, his latest victim, Isidro Soares, said justice had not been done.
Aberdeen Sheriff Court heard that, less than a year after he carried out his attack on Mr Reid, Melvin was coaxed into going into town by pal David Crighton, who appeared alongside him in the dock.
The pair were on Union Street in the early hours of November 1, last year when Crighton, 22, bumped shoulders with Mr Soares.
Fiscal depute Alan Townsend said, in the ensuing scuffle, Mr Soares soon "got the better of Crighton", who was punching him on the body, and Melvin intervened. But he was struck in the face during the brawl and he snapped.
Mr Townsend said: "Mr Soares saw the accused coming back towards him, grabbed his body and bit his nose.
"He felt extreme pain. Mr Soares' nose was bleeding quite heavily at this point. There was a portion of skin missing from his nose."
Representing Melvin, solicitor advocate George Mathers said the fight kicked off "very quickly" and Crighton was taking a "bit of a hiding".
Mr Mathers said: "He tried to separate them and got hit in the face. This angered him and he lost control. He accepts he went well beyond what he should have done and that excessive force was used."
Sheriff Cowan, who had previously sentenced Melvin to 200 hours of community service and a £3,600 compensation order following the attack on Mr Reid, also dealt with the case yesterday.u
She said: "This was particularly nasty and feral. You already had the benefit of a community disposal."
Crighton, from Edinburgh, was put under two years supervision and given a year to do 200 hours of unpaid work in the community.
Extensive plastic surgery
Mr Soares, 30, has had to undergo extensive plastic surgery, using flesh taken from behind his ear to reconstruct his nose which was left with cartilage exposed following the attack.
The hospitality worker, who is employed at Las Iguanas in Aberdeen, said he now struggles to look at his face in the mirror every day.
He said: "He took my joy and self-respect away. Now, I am uncomfortable with the simple fact of showing my face. When I work in hospitality, it's like someone took my strength of living away.
"Of course, I am not pleased with the sentence, but there is nothing I can do about it.
"I wanted justice to be done, but I figured that that's the last thing to expect from judges here. I am really upset with all this. I am sad, depressed even. I have to see myself in the mirror everyday and deal with it.
"The fact is someone randomly destroyed part of me because of alcohol."