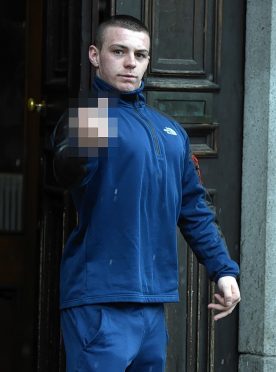 A teenager has admitted going on a drink and drug-fuelled rampage on New Years Day, during which he attacked his mother – and her parrot.
George Clark spent Hogmanay drinking alcohol and taking legal highs before returning to his home in Aberdeen and lashing out.
The 19-year-old's mum was awakened by her son at around 3.45am as he ripped his bedroom door off its hinges before throwing it through his bedroom window.
When she went to investigate the cause of commotion, she caught him throwing her parrot's cage across the living room – with her distressed pet still inside.
As she tried to stop him inflicting further injury on the bird, Clark slapped his mum across the face and pushed her backwards, causing her to fall to the floor.
And when she subsequently fled to his sister's nearby home, Clark proceeded to throw a brick at her living room window, causing it to break.
When the police arrived at the scene later that morning, the teenager attempted to avoid being detained for his behaviour and gave officers a false name.
Clark appeared at Aberdeen Sheriff Court yesterday and pled guilty to five charges against him. He admitted recklessly destroying property at the two addresses and assaulting his mum Isabella Higgins.
He further admitted causing the parrot unnecessary harm and attempting to pervert the course of justice.
Fiscal depute Sophie Hanlon said: "At around 3.45am, Isabella Higgins, the mother of the accused, was awoken hearing the accused returning home.
"She heard a loud bang and a crashing noise. She got up out of bed to see what had happened and observed the accused's bedroom door to have been removed from its hinges.
"She then observed the accused in the living room throwing her parrot's cage across the living room. The parrot was in the cage and the accused was repeatedly hitting the cage with his hands. The parrot seemed distressed.
"His mother attempted to stop the accused from doing this and he slapped her once to the face and thereafter pushed her backwards with both hands causing her to fall to the ground."
Representing Clark, of Flat B, 15 Seaton Avenue, solicitor David Sutherland said the rampage was fuelled by drinks and legal highs and added that the accused could not remember anything about the incident.
Sheriff Alison Stirling ordered background reports to be carried out before sentence but said: "There is a misinterpretation that legal highs don't do as much harm as they do."
Clark will return for sentence later this month.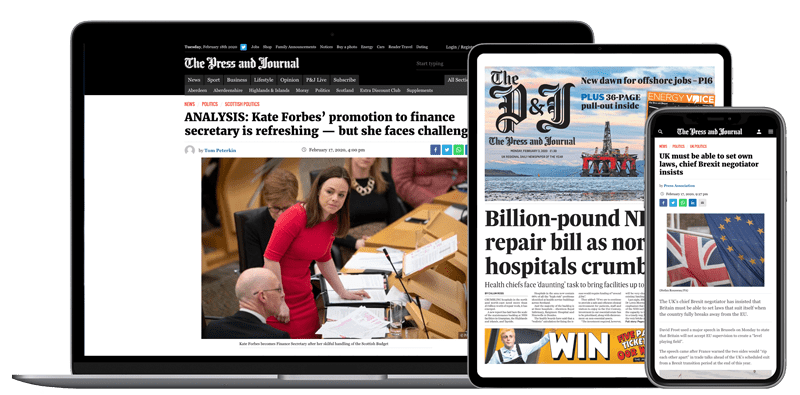 Help support quality local journalism … become a digital subscriber to The Press and Journal
For as little as £5.99 a month you can access all of our content, including Premium articles.
Subscribe