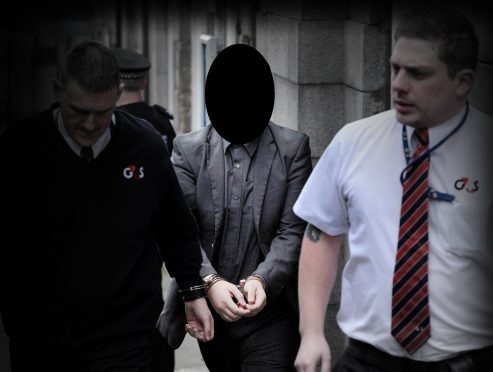 A teenager has been detained for nine years at the High Court in Edinburgh for killing Bailey Gwynne, who was stabbed to death at an Aberdeen secondary school last year.
Bailey Gwynne, 16, died from a knife wound to the chest at Cults Academy in Aberdeen on October 28 last year.
A 16-year-old youth, who cannot be named for legal reasons, was convicted of culpable homicide last month after a jury at the High Court in Aberdeen ruled against a charge of murder following a five-day trial.
He was also found guilty of two other charges of having a knife and knuckledusters at the school.
At the High Court in Edinburgh on Friday, judge Lady Stacey ordered the killer to be detained for nine years.
He was give a sentence of eight years for culpable homicide and one year for the weapons charges.
The teen had denied murdering Bailey, but had offered to plead guilty to the lesser charge of culpable homicide, a move rejected by the crown.
A jury took an hour and 45 minutes to convict him of the lesser charge of culpable homicide after a trial at the High Court in Aberdeen last month.
The teen's defence advocate Ian Duguid QC said: "He genuinely realised he has taken someone's life. He feels very profoundly sorry about that feature.
"He recognises what he had done and nothing is going to reverse that action he took."
During the trial the court heard that Bailey sustained a single stab wound to the heart.
The court also heard that a fight between the pair started after an exchange of remarks sparked by a biscuit.
The court also heard that the teen told a police officer that it was a "moment of anger".
And in his police interview he said he took the knife out to "scare" Bailey away and that he did not mean to stab him.
Who was the baby-faced teenager who killed Bailey Gwynne?
Passing sentence Lady Stacey said: "Nothing that I can say, nor any sentence I may impose, will do anything to lessen the grief that Bailey Gwynne's family and his friends feel.
"The shock of his death at such a young age was felt in the wider community and nothing I say will alleviate that. "You were convicted by the jury of carrying a knife and carrying knuckle dusters in school, and of culpable homicide of Bailey Gwynne. I have to sentence you in respect of these crimes.
"I accept, as submitted on your behalf, that you have no previous convictions nor is there any record of violence.
"I have also borne in mind your age and immaturity. Because you are 16 years of age I have to take account, as one of the primary considerations in deciding on sentence, your welfare and the desirability of you being reintegrated into society.
"I also have considered the need for punishment and deterrence of others. The safety of the public is a further primary consideration.
"Taking all of the circumstances into account, I have come to the conclusion that the only suitable disposal is a period of custody.
"You chose to buy the weapons online so that you would not be asked for proof of age and you arranged to have them delivered in such a way that your mother would not know about them.
"You took them to school on several occasions. I wish to make clear to you and anyone else who is ever tempted to carry a knife that the courts will regard that as a very serious matter. It is obvious that buying the knife and taking it to school is what started the terrible course of events that led to Bailey losing his life.
"If you had not carried a knife, the exchange of insults between you and Bailey would have led at the worst to a fist fight in which there would probably have been no serious injury and almost certainly no loss of life."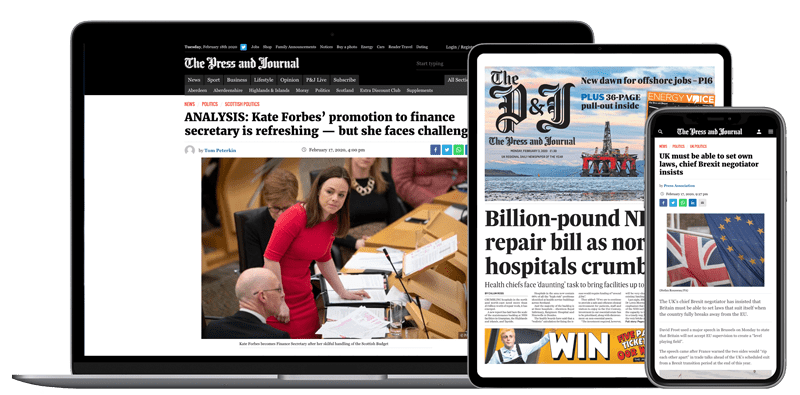 Help support quality local journalism … become a digital subscriber to The Press and Journal
For as little as £5.99 a month you can access all of our content, including Premium articles.
Subscribe