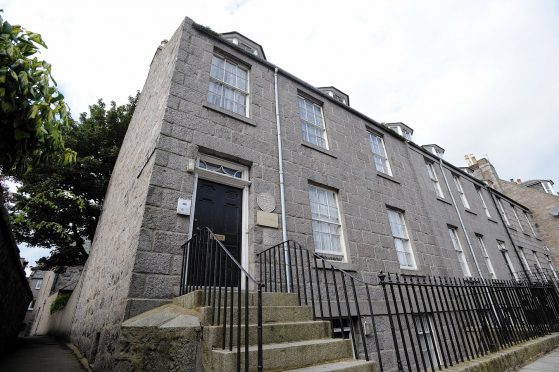 An Aberdeen refuge centre closed for the last time this weekend, after more than 30 years of supporting those who are drunk and incapable.
Albyn House is the UK's only safe designated place for inebriated people, offering an alternative to police cells or hospital.
The Dee Street centre opened in 1983 and has annual costs of about £370,000. However, earlier this year, the Aberdeen City Alcohol and Drug Partnership announced it would stop its share of funding.
Now the drying-out centre, which has four rooms and employs 15 staff is to close.
Service manager Brian Cowie, said today would be " a sad day for the staff" after getting to know many clients over the years.
A hostel, offering 14 beds at the site was closed in 2010 as a result council spending cuts.
Mr Cowie added: "The alcohol service is now being taken on by Alcohol and Drugs Action.
"I think, with the knowledge I have built up over the years working here, I would like to see a lot more pro-active, preventative measures coming into force, so people can go out and educate other people.
"The Alcohol and Drugs Partnership have said that they have alternative methods of dealing with those who are drunk and incapable.
"They have said they don't intend to have them going into A&E or into the cells, but what these ideas are we don't know.
"They have not been able to specify the exact locations these people will be going to.
"I have to say I am a little bit worried about what will happen to people, but unfortunately it is no longer going to be my business."
The closure was announced earlier this year and new measures are being introduced which will result in people who come to the attention of either Police Scotland or the Scottish Ambulance Service, because of alcohol abuse, being actively targeted with support.
Case workers will also be available with the capacity to refer people for specialist support.
Police Scotland Chief Inspector Kevin Wallace said: "We will continue to work with a wide range of partners across the north-east, including the Scottish Ambulance Service and the NHS, to keep people safe."